Cimarron
---
This custom Cimarron Trailer was built along with a matching YS640s pellet grill comp cart for an insurance agent planning to supply barbecue meals at private and community events. He chose the Cimarron because while it's lightweight and highly-mobile, its 2,400 square inches of cooking space can handle a crowd. With our proprietary heat management system drawing the ideal balance of heat and smoke from an insulated firebox, the Cimarron Trailer allows for competition-style flavor and texture every time.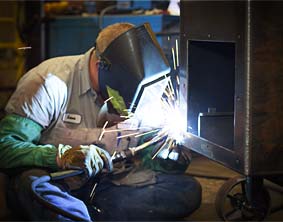 Have questions on a Custom build?
---
Our experts are here to help. If you can dream it, we can build it.
Right here in Yoder, Kansas.
---

CIMARRON 26X66
DOOR COUNTERWEIGHTS
10 GAUGE STAINLESS STEEL FRONT SHELF
SQUARE INSULATED FIRE BOX WITH BOILER STYLE DOOR
HEAT MANAGEMENT PLATE
YS COUNTERWEIGHT SIGNS
PROPANE LOG LIGHTER
STAY COOL HANDLES
CUSTOM SKIRTED TRAILER WITH INTEGRATED TONGUE STORAGE BOX
16″ TIRES AND ALUMINUM WHEELS – BLACK
CUSTOM SIGNAGE ON TONGUE STORAGE
TORSION AXLE WITH ELECTRIC BRAKES
---
PROPOSITION 65 STATEMENT
WARNING:
Combustion byproducts near this grill include carbon monoxide, a chemical known to the State of California to cause birth defects or other reproductive harm.
---
VIEW ALL CUSTOM CATEGORIES