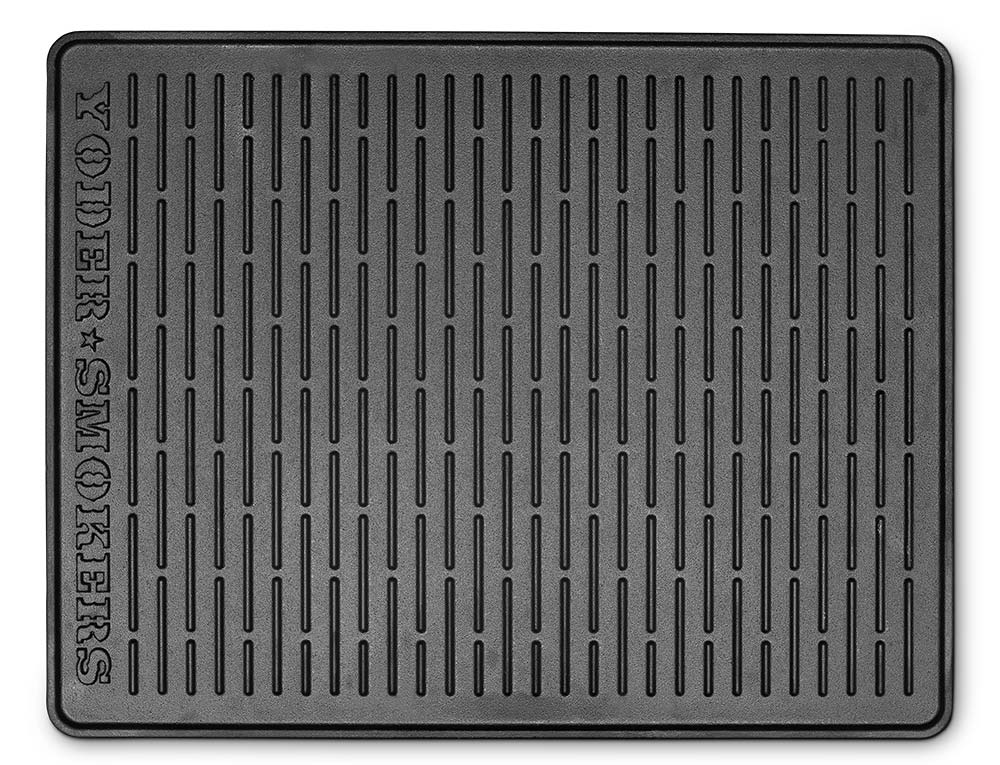 Expand Image
YS Cast Iron Griddle
Accessory for Yoder Smokers Pellet Models
$99.95 + SHIPPING
---
The Yoder Smokers Cast Iron Griddle is PRE-SEASONED and designed with two sides for cooking: The smooth side without ridges is perfect for eggs, pancakes, or a grilled cheese sandwich, while the flip side with raised ridges will keep all those flavorful juices from escaping your chicken, fish, hamburgers, steaks, and veggies. Simply remove your grill grates and set the griddle in their place, then you're ready to go! The griddle is preseasoned, and crafted from cast iron for optimal heat retention and thorough, even heating. Heavy-duty construction and versatility make this a must addition to your cooking arsenal. Last but not least, the griddle is emblazoned with the Yoder Smokers logo. The griddle was designed to fit perfectly on the YS480 and YS640 with the lower cooking grates removed, but can be used on any grill will the grates in place. Measures 19.75″ long and 15.5″ wide, with a thickness of 0.75 inches. The griddle is preseasoned and ready to use, Install it heat it to 200° wipe it down, and crank that temperature up. Time to get cooking!
---
PROPOSITION 65 STATEMENT
WARNING:
Combustion byproducts near this grill include carbon monoxide, a chemical known to the State of California to cause birth defects or other reproductive harm.
---