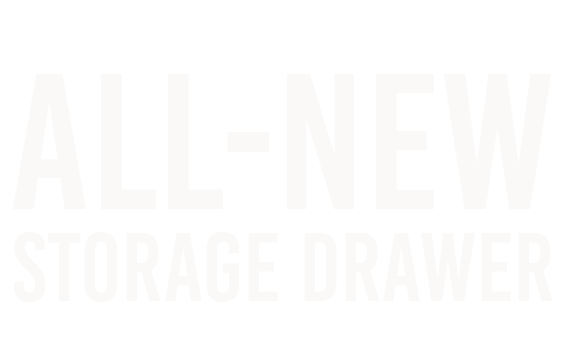 Slide into
GRILLING SEASON
Take your Yoder Smokers YS480 or YS640 standard cart to a new level with our new storage drawer system. The storage drawer system was created to provide some additional storage space for your backyard cart, designed to hold those essential pellet grill accessories in a heavy-duty platform that can be added to any standard cart YS480 or YS640.
The weight limit on this system is 100 pounds, so it can handle your standard accessories and utensils as well as those more substantial cooking accessories, and all right there in the high-capacity storage space.
The Yoder Smokers storage drawer system was engineered with high-quality materials including 16 gauge steel, heavy-duty stainless steel drawer slides, stainless steel front plate, and stainless steel hardware. Our design team integrated some features with usability in mind in the storage drawer system. The storage drawer system incorporates a drip slide across the entire face to help prevent water intrusion and to help keep the stainless steel front free from those drips that occur during the cooking process. Two hooks on the back of the assembly are perfect for hanging your second shelf or other cooking utensils. There is an integrated hook that replaces your standard grease bucket hanging point. The storage drawer system also creates a clean-up advantage, during use and standard cleaning it allows a nice place to catch some of the materials to make clean-up a little easier.
$399 + Shipping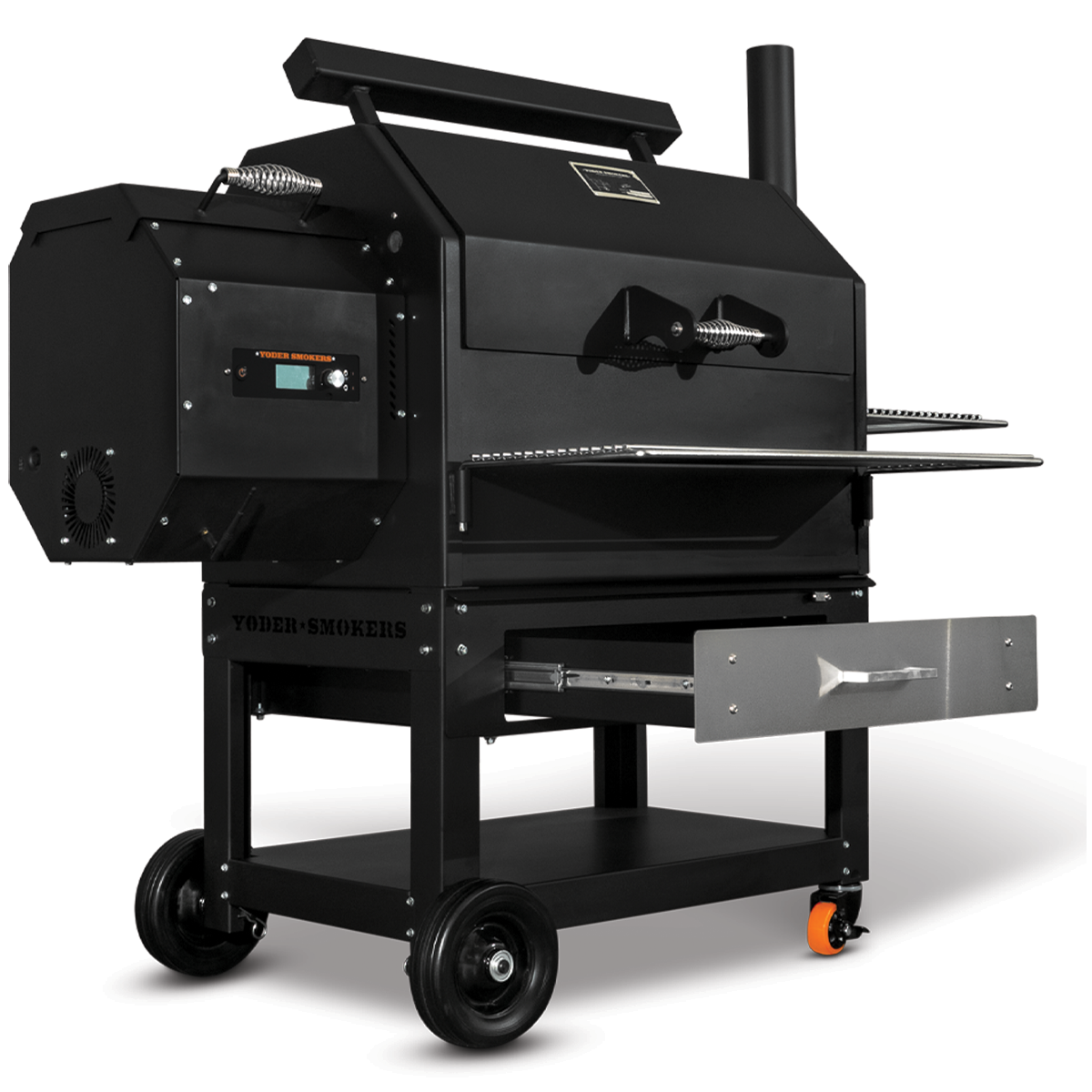 CONVENIENCE
The Storage Drawer fits seamlessly underneath the main cooking chamber of the grill and glides out on heavy-duty slides. You'll save time and frustration while cooking with your utensils at arm's reach and it will help keep your grilling area organized. It provides a convenient place to store grilling tools, cooking grates, rubs and other go-to grilling items.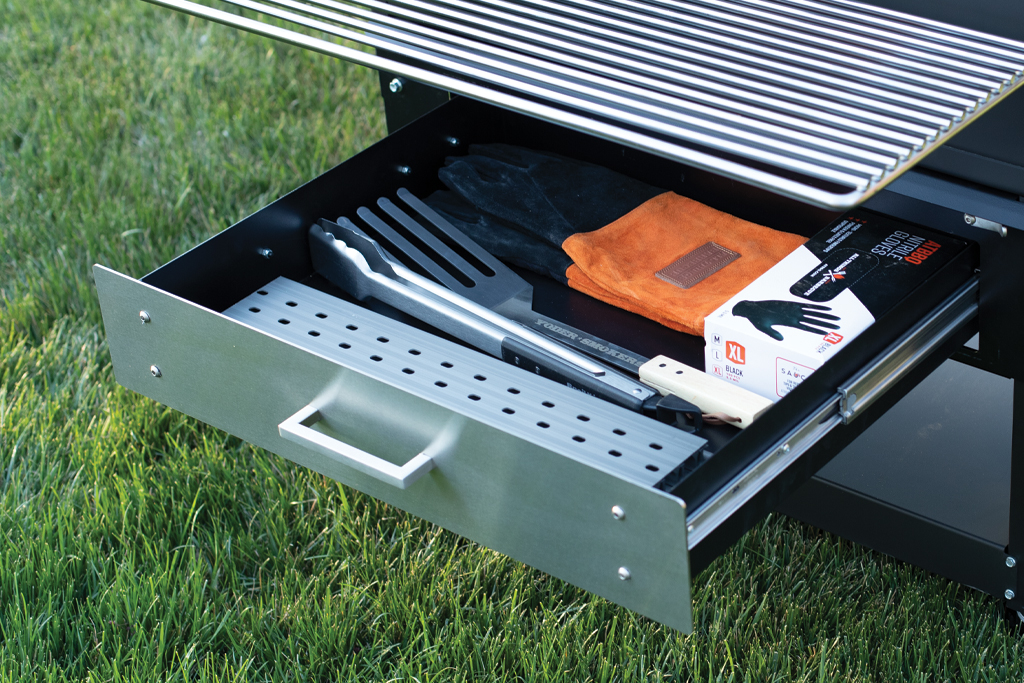 DESIGN
Fit, form, and function are engineered into this design. The 304 stainless steel front and pull handle add durability as well as a clean fit and finish to the appearance. The functionality of the built-in drip slide keeps grease and splashes off stored items, and the swing-down latch keeps the drawer closed. A fully enclosed design keeps heat out of the drawer as well as dust and debris off your stowed items.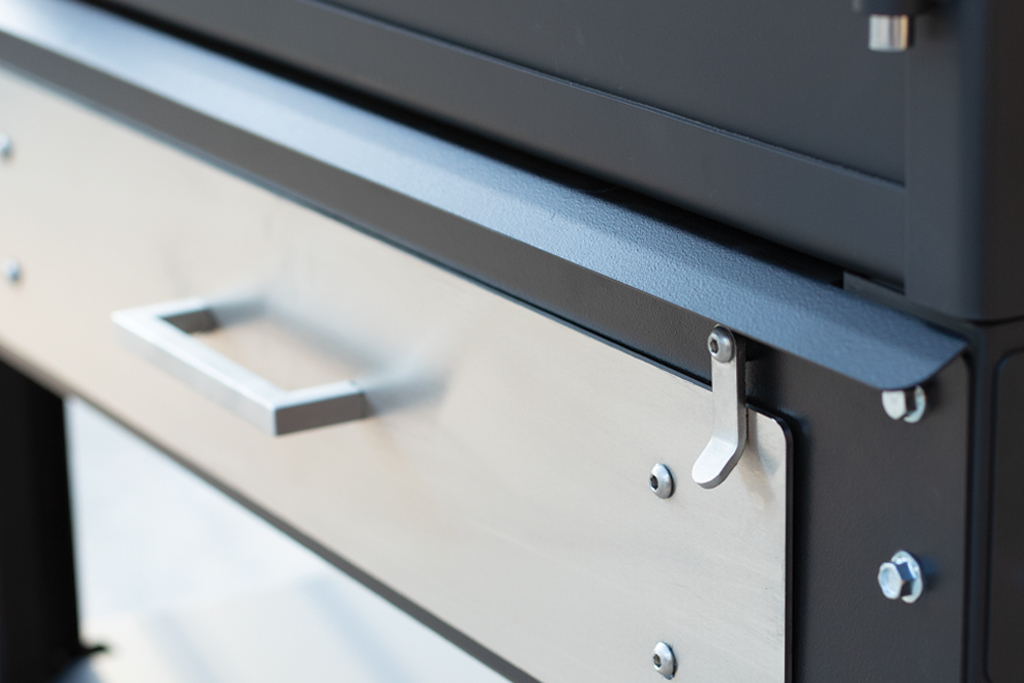 EXTRA FEATURES
The rear of the storage drawer system features two hooks that provide the ideal place to store your second level cooking shelf when not in use, as well as a hook on the side of the drawer that perfectly accommodates your grease drip bucket. All this built to last with stainless steel hardware and powder coated steel with a 1200°F rated coating.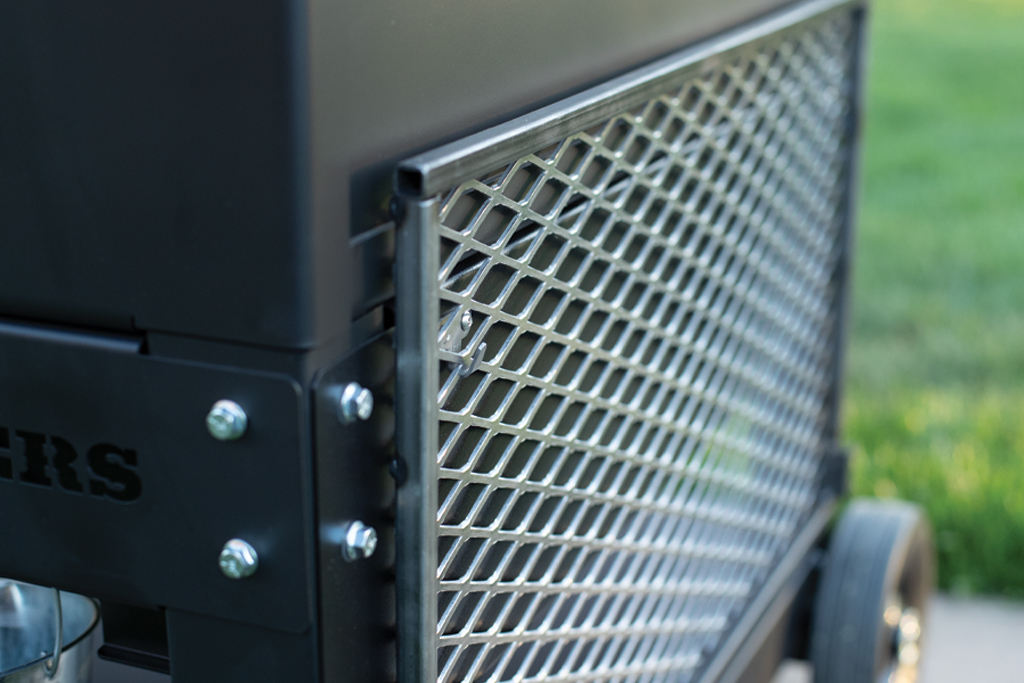 "SERIOUS BUSINESS"
"This new drawer is serious business! Built like their grills, heavy-duty and in America. I mean, this thing is strong enough to hold my cast iron griddle without breaking a sweat. You need this!"
For use with YS480 & YS640 standard cart grills
Handcrafted in Kansas, USA
Heavy-Duty 16 Gauge Steel Construction
Powder Coat Finish Capable of 1200°F
Stainless Steel Drawer Front
Stainless Steel Hardware & Front Handle
Integrated Drip Slide
Simple Assembly with Tools at Home
Dimensions
15.375 W x 19.625 D x 3.75 H
Drawer Capacity
1,132 Cubic Inches
Dimensions
23.375 W x 19.625 D x 3.75 H
Drawer Capacity
1,720 Cubic Inches