It's time to
GET FIRED UP.
A wood-fired oven that rivals the best wood-fired ovens anywhere, and pizza is only the beginning. The patent-pending Yoder Smokers Wood-Fired Oven is designed to cook in your YS1500, transforming your cooking experience from smoking and grilling into the most capable outdoor oven on the market today. Designed to cook from the bottom up and top down simultaneously, this oven cooks quick and with broiler-like browning. From searing-hot pizza to sautéing and baking, our wood-fired oven can do it all. And we HAVE done it all in our test kitchen…blackened chicken, mac & cheese, blueberry cobbler, smash burgers, wings, jalapeno cheese bread…you name it, if it can go in to your kitchen oven it will be amazing in the new Yoder Smokers wood-fired oven.
$559 + Shipping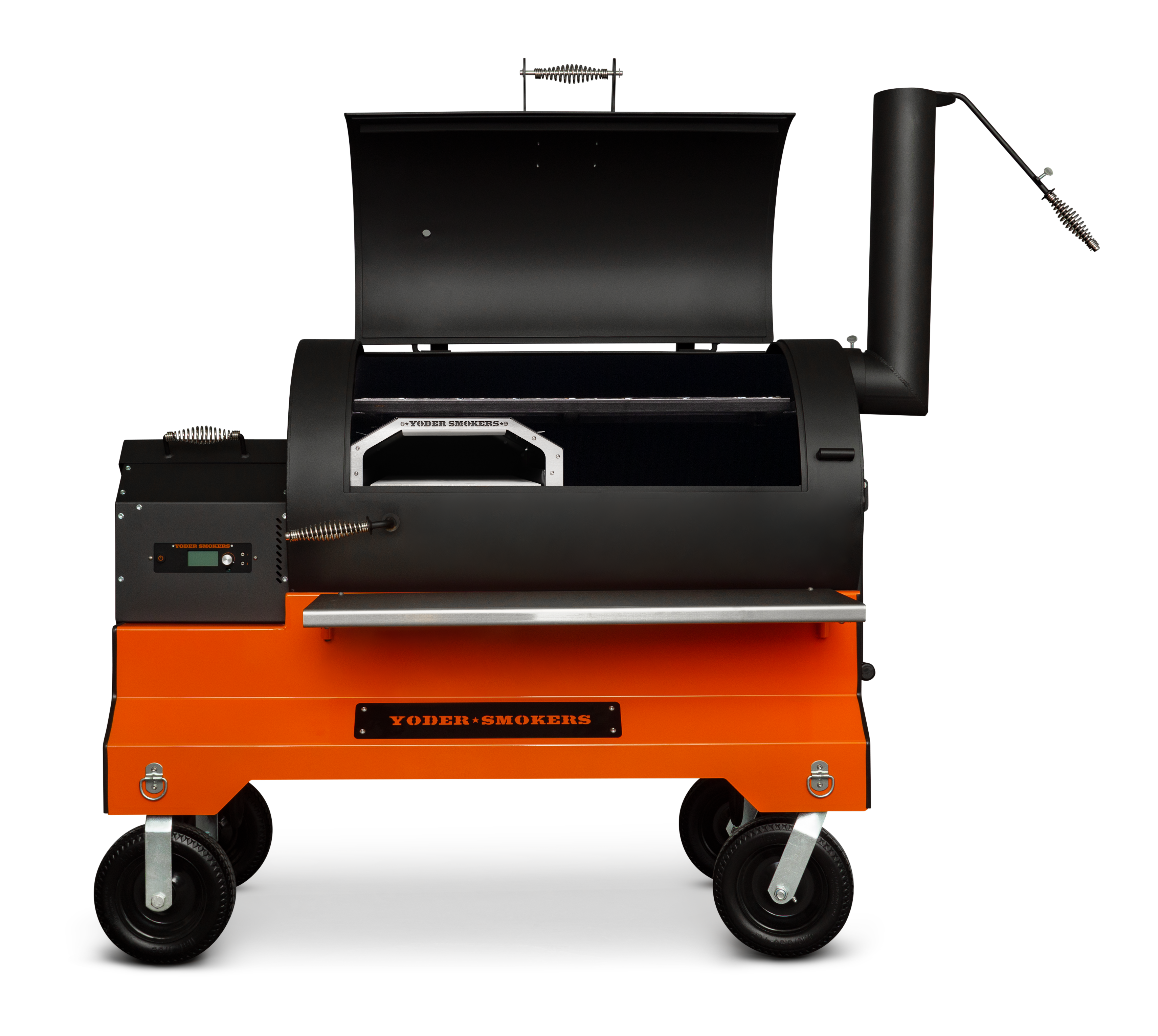 PATENT-PENDING

ORIGINAL DESIGN
Oven Support Frame
Supporting the wood-fired oven is a heavy-duty steel frame that positions the oven assembly over the firepot. Aside from being an integral part of the oven, it's emblazoned with a laser-cut Yoder Smokers logo at the front.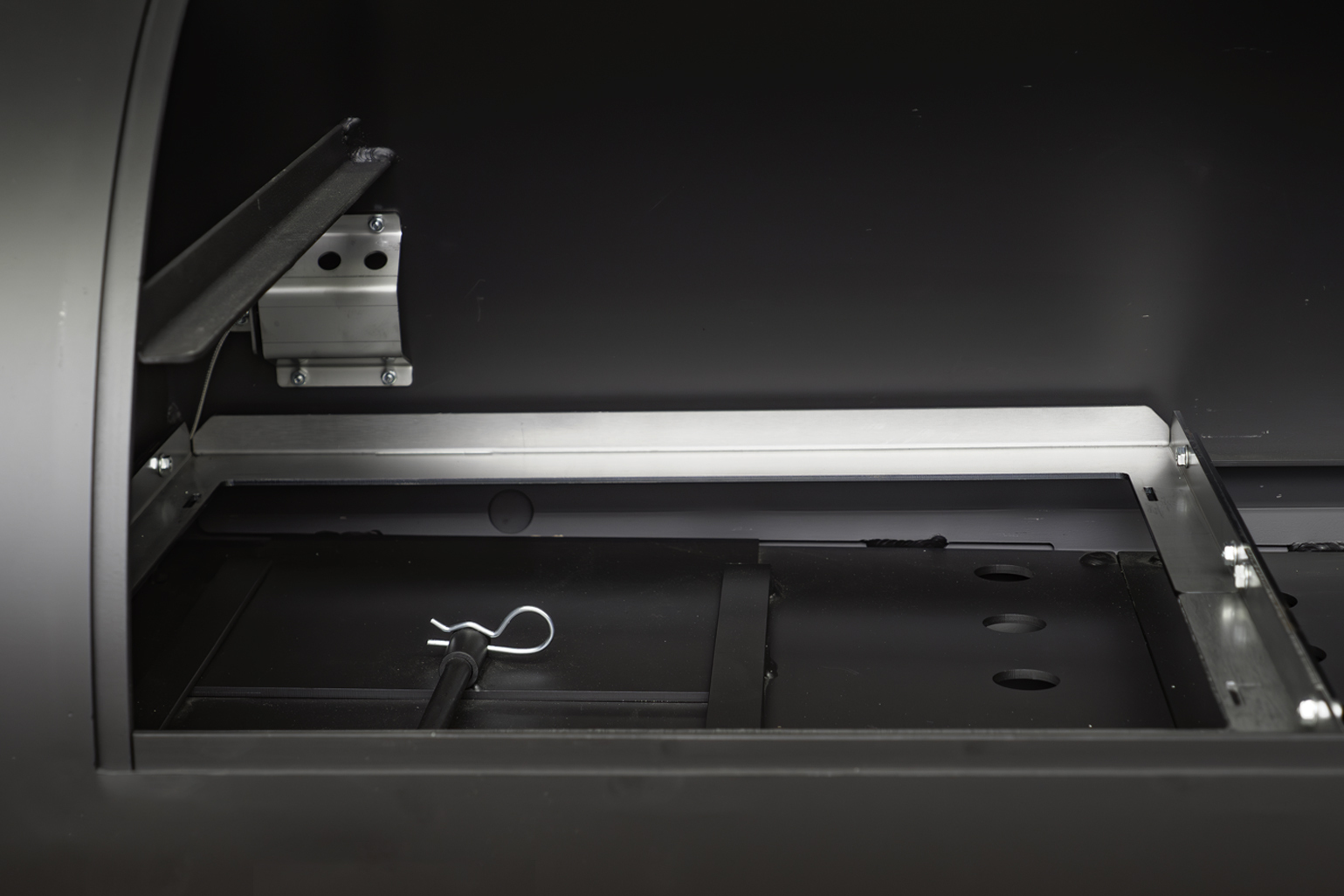 OVEN HOOD
The heavy-duty hood design is integral to the flow of heat. The overall shape was engineered to optimize airflow and allow that over-the-top flame for that perfect kiss of heat, creating a broiler-like result from a searing 800° down to a comfortable 350° ideal for baking. For added functionality we designed the hood with a flat top which allows the top of the oven to be used as a high-powered cooking surface by using cast iron or carbon steel cookware. The hood is powder coated with a 1200º powder to provide long-term durability.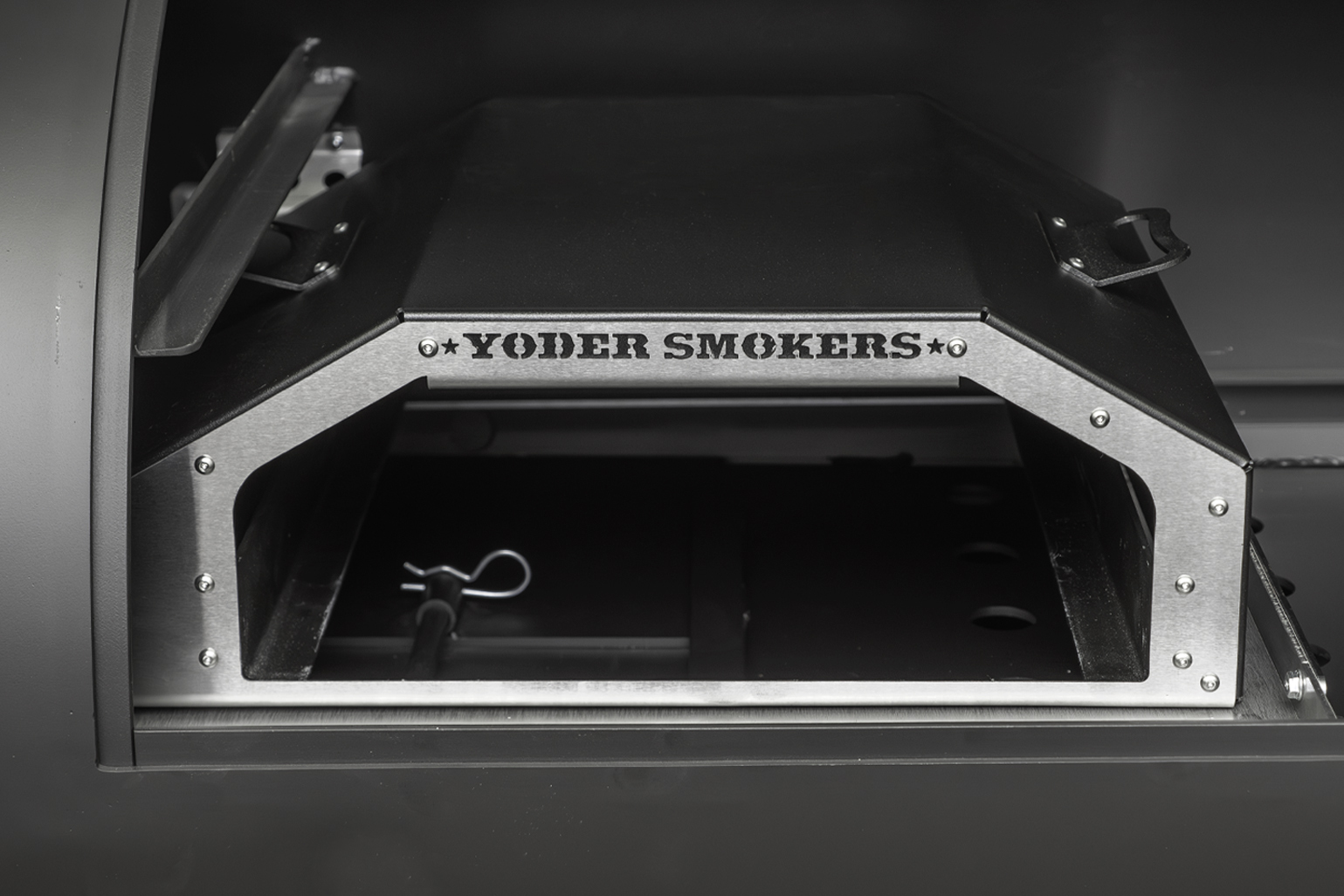 COOKING STONE
An American-made 3/4" cooking stone was also sourced and custom fit into the oven. And this is no ordinary stone. In fact, this commercial-grade stone is precision engineered with a proprietary stone blend, kiln-fired to ensure temperature uniformity, rapid heat transfer, optimal heat retention, and industry-leading recovery time of zero. That means no waiting for the next pizza, entree or appetizer to go on, and no waiting for your guests, family and friends.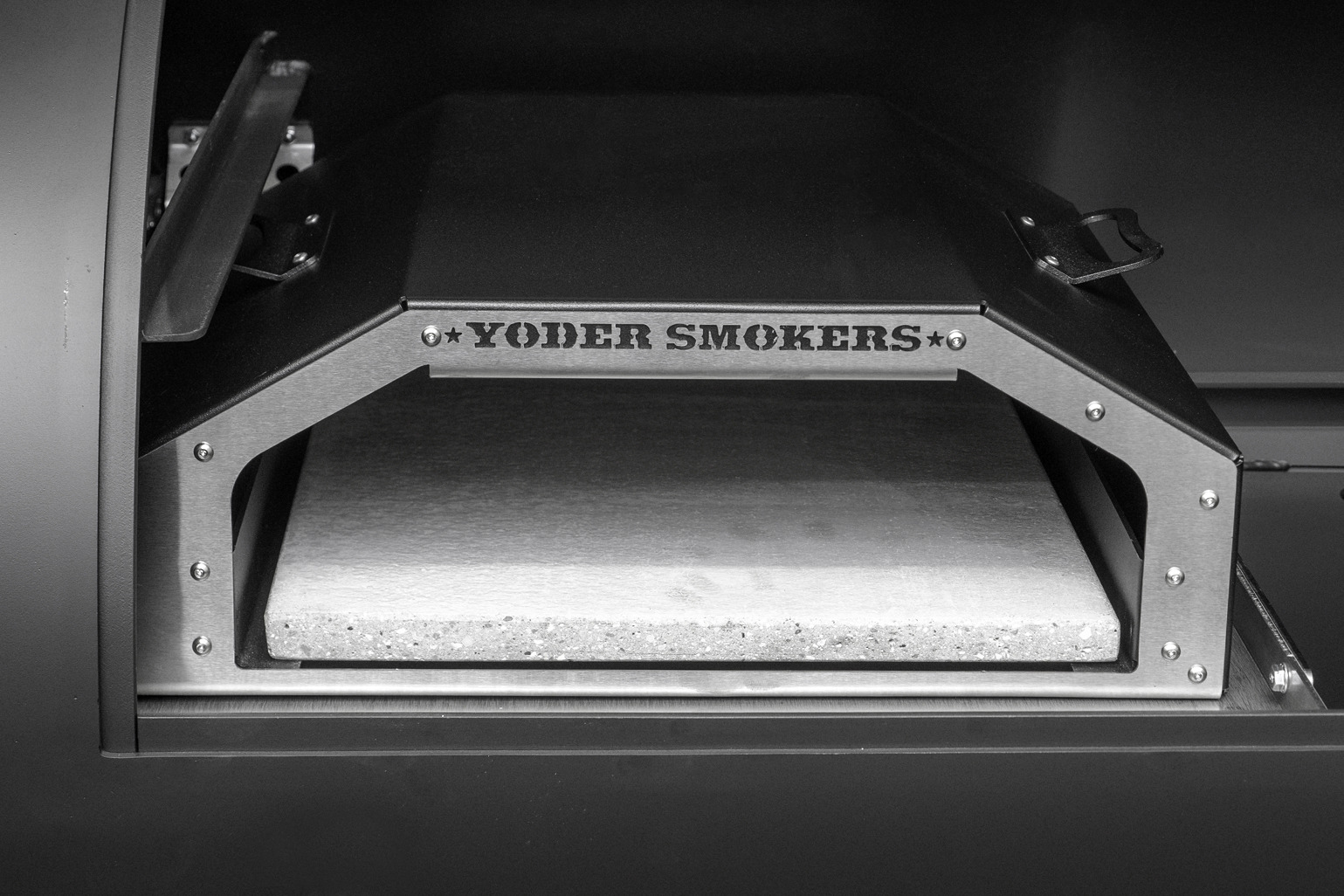 Precision-Fit Cooking Grate
The YS1500 Wood-Fired Oven also comes with a precision-fit cooking grate that installs right alongside the oven, allowing you to maximize your cooking area while the oven is installed.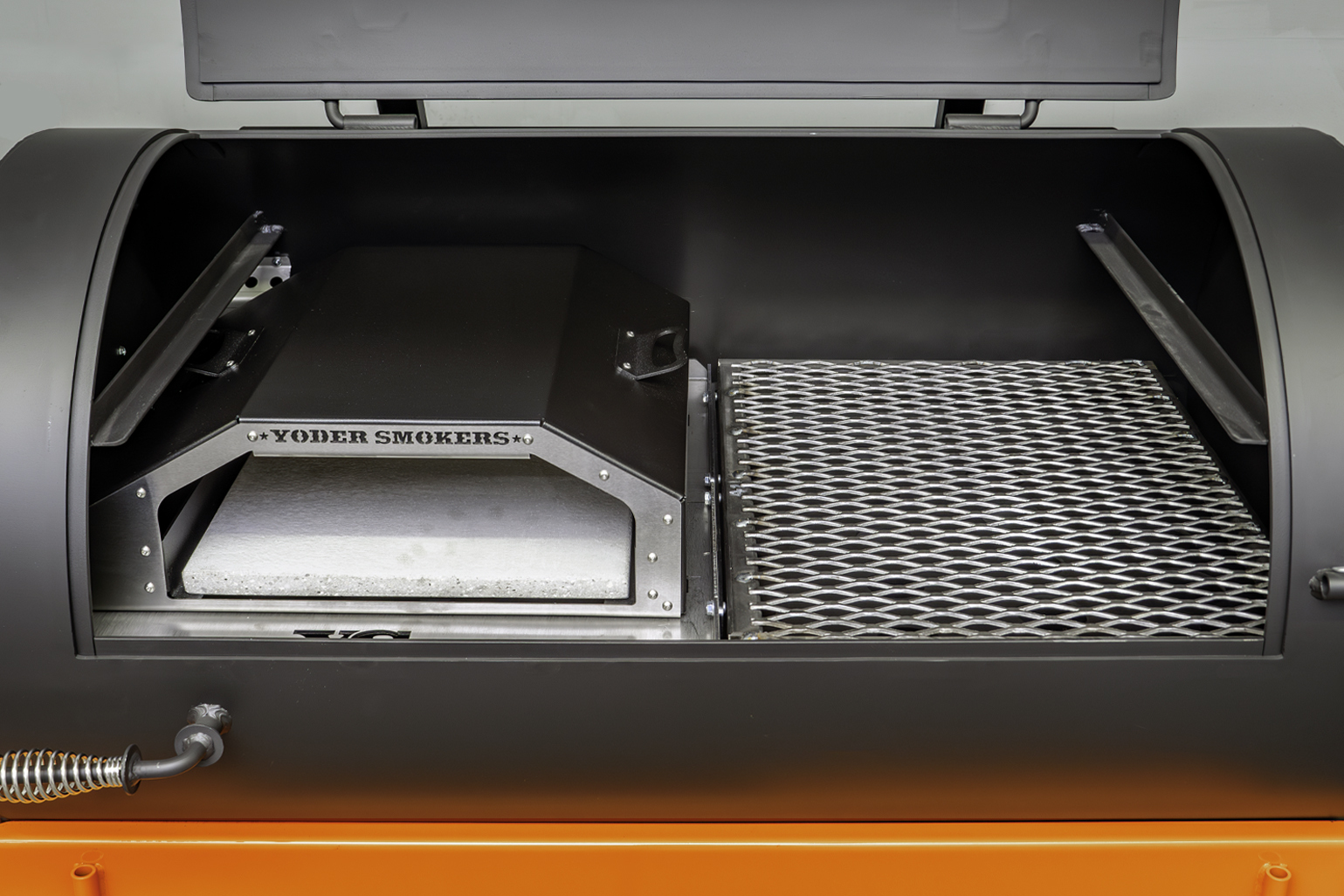 "THE REAL DEAL"
"Cooking a pizza in about three or four minutes is no joke, this oven is the real deal. The heat rolling through this thing is even from top to bottom, just does it thing with no effort, and in no time!"
Scott R.
For use in the YS1500 model pellet grill
Patent-pending original design
Handcrafted in Kansas, USA
Heavy-Duty Steel Construction
Proprietary 3/4" thick kiln-fired stone
Achieves 700°F at the stone and 900°F at the top of the hood
Near immediate recovery time
Durable powder coat exterior
From power-on to ready-to-cook in 30-minutes
Precise temperature control allows for baking, broiling, and searing
Balanced, radiant heat cooks from the bottom up and top down simultaneously for crisp crust and melted toppings at once
Low temperature versatility for items like bread, chicken, and casseroles with broiler-like browning on top
Oven top can be used to sauté sauces, roast potatoes and more
Opening dimensions
3.83″ high x 14″ wide
Stone dimensions
13.5″ wide x 17″ deep
Oven Support Frame Dimensions
23" deep x 22" wide
Grate dimensions
22.75" deep x 18.5" wide
Overall product dimensions
23" deep x 22" wide x 6.75" high