Chisholm I
---
When it comes to catering large events, this custom Chisholm I gets it done. The combination of the traditional offset pit and a vertical chamber allows for multiple-zone cooking and a much more expansive cooking area over the standard Chisholm I. From the Yoder Smokers heat management system to the heavy-gauge ¼-inch steel construction, this pit will maintain rock-steady temperatures for that thin blue smoke and unbeatable flavor. Maintain the fire with the large, insulated firebox and signature boiler-style door, or through the top-mounted hatch. Additional features include a custom laser-cut counterweight signage, sliding prep / serving table, propane log lighter, and dual 60,000 BTU burners to keep the side dishes kicking. So when it's time to cater smokehouse flavor on-site, this custom Chisholm I takes charge.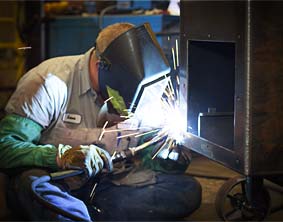 Have questions on a
Custom build?
---
Our experts are here to help. If you can dream it, we can build it.
Right here in Yoder, Kansas.
---
---
PROPOSITION 65 STATEMENT
WARNING:
Combustion byproducts near this grill include carbon monoxide, a chemical known to the State of California to cause birth defects or other reproductive harm.
---
VIEW ALL CUSTOM CATEGORIES