Cimarron
---
This Cimarron was built to show and perform. The custom audio system was designed into the cart so that it could be the life of the party. Turn on the tunes and let the smoke roll and they will pile in to check it out. At the heart of this custom design is our proven Cimarron pellet platform, with integrated heat management system, slide-out second shelf, 40 pound hopper in our 26" diameter chamber. The flavor profile produced by this pellet smoker has only been historically produced by traditional offset wood pits. A fully functional winch, inverter/charger makes this pit fully self-contained for the remote cooks for 10 or more hours. The larger tires and taller foot print is great for mobility in less than perfect conditions. This world class design is for sure a team favorite here at Yoder.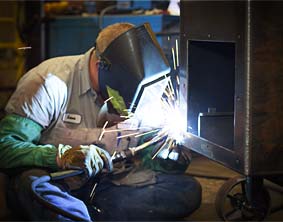 Have questions on a Custom build?
---
Our experts are here to help. If you can dream it, we can build it.
Right here in Yoder, Kansas.
---

26″X54″ Cimarron Pellet Grill
Door Counterweight
YS Counterweight Signage
Four Door Temperature Gauges
Two Probe Ports
Stainless Steel Interior Cooking Grates
Slide-Out Second Shelf
Heat Management System
Removable Front Stainless Steel Shelf
Winch & Big D Rings
Kenwood KC-M11824BT Sound System
Four 6 1/2″ Marine Grade Speakers
Subwoofer & Amp
Inverter / Charger System for Audio & Cooker
Custom Off-Road Cart
Custom Vinyl Flame Wrap
12″ Custom Wheels & Off-Road Tires
---
PROPOSITION 65 STATEMENT
WARNING:
Combustion byproducts near this grill include carbon monoxide, a chemical known to the State of California to cause birth defects or other reproductive harm.
---
VIEW ALL CUSTOM CATEGORIES