Tim Young / YS640 / @young_bros_bbq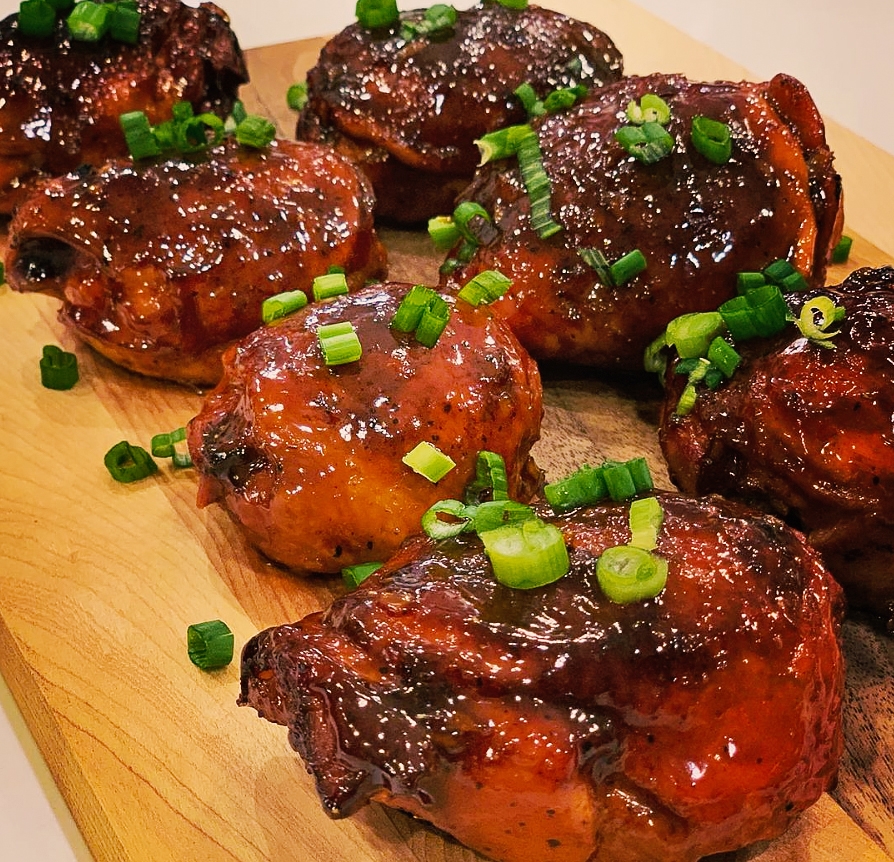 Huli Huli Chicken was first developed in Hawaii, but has made its way to the mainland and is fabulous off the Yoder Smokers YS640 pellet grill. Here's YS640 owner Tim Young's take on Huli Huli chicken:
Huli Huli Chicken Recipe
Ingredients
12 chicken thighs
1 cup of kikkoman soy sauce
2 tbs of garlic powder
2 tbs onion powder
1 tbs of paprika
Dash of cayenne to taste
Teriyaki Huli Huli Sauce:
1 tbs of cornstarch
1/2 cup of white sugar
1/2 cup of soy sauce
4 tbs of apple cider vinegar
1 clove of chopped garlic
1/2 tsp of black pepper
Directions
Marinate chicken thighs in marinade for a minimum of two hours.
Heat YS640 to 225° and smoke chicken for 2 hours.
Combine sauce ingredients in sauce pan and simmer until it thickens and sets up.
Bump YS640 temp. to 325°, glaze chicken with Huli Huli sauce and smoke for another 30 minutes.
Serve and enjoy
Pairs well with apple or cherry pellets