CIMARRON
S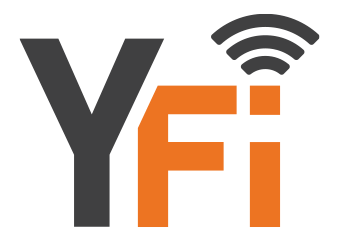 Competition
STARTING AT $8,795.00 + SHIPPING
---
Whether you are competing in the fast-paced world of barbecue competitions or engaged in mobile catering, the Yoder Smokers Cimarron Pellet Competition Smoker delivers a robust cooking area in a small footprint to fit neatly into your mobile cooking package. The texture and color produced by the Cimarron are unmatched in the world of pellet grills. Our heat management system and Yoder Smokers ACS Adaptive Control System with two integrated food probes delivers results that are akin to a wood fired offset. The marriage of a pellet grill and old-fashioned wood pit to create an incredible smoker, designed with world-class results in mind.
The 26″ x 54″ cooking chamber features two 25″ x 26.5″ main level cooking grates giving you 1,325 square cooking inches while the slide out second level shelf adds another 898 square cooking inches. The Cimarron was designed to easily cook an entire barbecue competition giving you the room you need to move food around as necessary and allow heat and smoke to envelop meat giving you better bark and flavor. This fully loaded unit includes a 40 pound "Firebox-Style" hopper with a pellet dump feature and boiler-style door. The pellet dump allows for changing over pellets flavors or the ability to dump for those long trips! Are you ready?
"I love this grill. Next-level flavor with
the push of a button… best investment ever."
— Brandon T.
"Never had a grill hold a more even temp
for a long cook than my Yoder."
— Justin G.
"NEVER wanted a pellet grill until I had the chance to cook on a Yoder. Stickburner flavor without the hassle. Period."
— Devin S.
"WiFi is great, but the built-in Fireboard App
makes this a dream to control my cooks."
— Nick A.
Previous
Next

VIEW FEATURES & RESOURCES
STANDARD FEATURES
American Made in Kansas, USA
Yoder Smokers ACS (Adaptive Control System)
Two Integrated Food Probes
WiFi + Bluetooth Connectivity
Ceramic Ignition System
Variable Displacement Damper
Competition Cart & Stainless Steel Shelves
10 or 12-inch Pneumatic Tires
2nd Level Slide-Out Shelf
Stay Cool Handles
Grease Drain
Door Counter Weight
Probe Access Port
Built-in Tie Downs
Storage Drawer
Firebox-Style Hopper with Boiler Door
Pellet Dump
YS Counterweight Signage
Standard Cart Colors: Orange, Black or Silver
AVAILABLE OPTIONS
Custom Cover
Custom Cart Color

Cooking Surface
2,225 Sq. Inches
– Two 25″x26.5″ Lower Cooking Grates – 1,325 Sq. Inches
– 42.75″x21″ 2nd level Slide-Out Shelf adds 898 Sq. Inches
Cooking Chamber
26 Inches in Diameter, 54 Inches long
Cooking Chamber Thickness
¼ Inch Steel
Overall Depth
53.3″(Including Front Shelf)
Shipping, FAQ's & Warranty Info
Frequently Asked Questions
---
PROPOSITION 65 STATEMENT
WARNING:
Combustion byproducts near this grill include carbon monoxide, a chemical known to the State of California to cause birth defects or other reproductive harm.
---
ALL PELLET GRILLS