YS480
S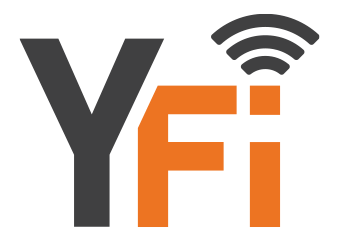 Competition Pellet Grill with Stainless Steel Shelves
STARTING AT $2,789.00 + SHIPPING
---
The YS480S competition model adds our custom cart with solid stainless-steel prep shelves. The cart not only adds to that iconic Yoder Smokers look, it adds markedly more maneuverability, while the integrated tie-downs make it easy to secure for travel. Standard features are the Yoder Smokers ACS Control System featuring Wi-Fi and Bluetooth connectivity, two integrated food probes for monitoring your cook and a ceramic ignition system.
With 800 square inches of cook space, combined with nearly 12 inches of headroom, there's plenty of room for anything from briskets and pork butts, to beer can chickens and turkeys. But the real versatility is the ability to truly flame grill on the same cooker. Yoder Smokers pellet grills can be set up for direct over the flame grilling, a feature that can't be matched anywhere else.
So, when you need 700°F to properly sear a steak, you've got it — likewise when you need 250°F for a 12-hour smoke, you've got that too. And manage it all from the palm of your hand with our mobile app — everything from recipes to smart programs, you're in control. Last but not least you have American Made peace of mind with a rock solid warranty: 10 years on the cooking chamber, 3 years on the ACS controller, and 3 years on the ceramic igniter.
"Upgraded my offset smoker to a Yoder and totally blown away. It's taken my smoking and barbecue and kicked them up to notches unknown!"


Jeff M.
"Real LIVE Customer service is right there at the factory, not a random call center. They helped get my WIFI connected in 10 minutes flat. THANK YOU."


Dalton M.
"When you're tired of sheet metal, Yoder Smokers answers the call with heavy-duty steel and handmade construction. My YS480 is an absolute beast."


Ashley R.
"American made and made well. USA!"


Eric K.
"Absolutely first-rate construction! Wonderfully made, thanks for making such a great product."


Mark H. // YS640
"This thing is a beast!! I'm in love already."


Zach B. // YS640
"First off I have to say your product stands out beyond any expectation I had on any grill. I stopped into my local BBQ shop today to look at a GMG and the Yoder stole the show."


Kelly C. // YS640
"The 640 is my first pellet grill and the thing is a Cadillac, for sure."


Isaac N. // YS640
"Got tired of my Traeger catching fire, upgraded to the YS640. Problem solved."


Ryan S. // YS640
"I know you have heard this a million times but your smoker is absolutely amazing. I love this thing!"


Riley M. // YS480
"No more wimpy sheet metal grills for me, this big gauge steel YS640 outcooks those guys any day of the week. This is a real smoker my friends."


Dylan R. // YS640
"Never had a grill hold a more even temp for a long cook than my Yoder."


Justin G.
"NEVER wanted a pellet grill until I had the chance to cook on a Yoder. Stickburner flavor without the hassle. Period."


Devin S.
"WiFi is great, but the built-in Fireboard App makes this a dream to control my cooks."


Nick A.
Previous
Next

VIEW FEATURES & RESOURCES
STANDARD FEATURES
American Made in Kansas, USA
Yoder Smokers ACS (Adaptive Control System)
Two Integrated Food Probes
WiFi + Bluetooth Connectivity
Ceramic Ignition System
Two-Piece Heat Diffuser with Access Door
Competition Cart & Stainless Steel Shelves
8-inch Flat-Free Tires
2nd Level Slide-Out Cooking Shelf
Stay-Cool Handles
Grease Drain
Door Counterweight
Probe Access Port
Built-in Tie Downs
Standard Cart Colors: Orange, Black or Silver

Cooking Surface
800 Sq. Inches
– Three 19.8″ x 7.8″" Cooking Grates in Main Chamber
– 15.5″ x 20″ 2nd Level Slide-Out Shelf
Cooking Chamber Thickness
⅛ Inch Steel
Overall Depth
36.5″
(Including Front Shelf)
---
PROPOSITION 65 STATEMENT
WARNING:
Combustion byproducts near this grill include carbon monoxide, a chemical known to the State of California to cause birth defects or other reproductive harm.
---
ALL PELLET GRILLS