The Hungry Heart #WhyIYoder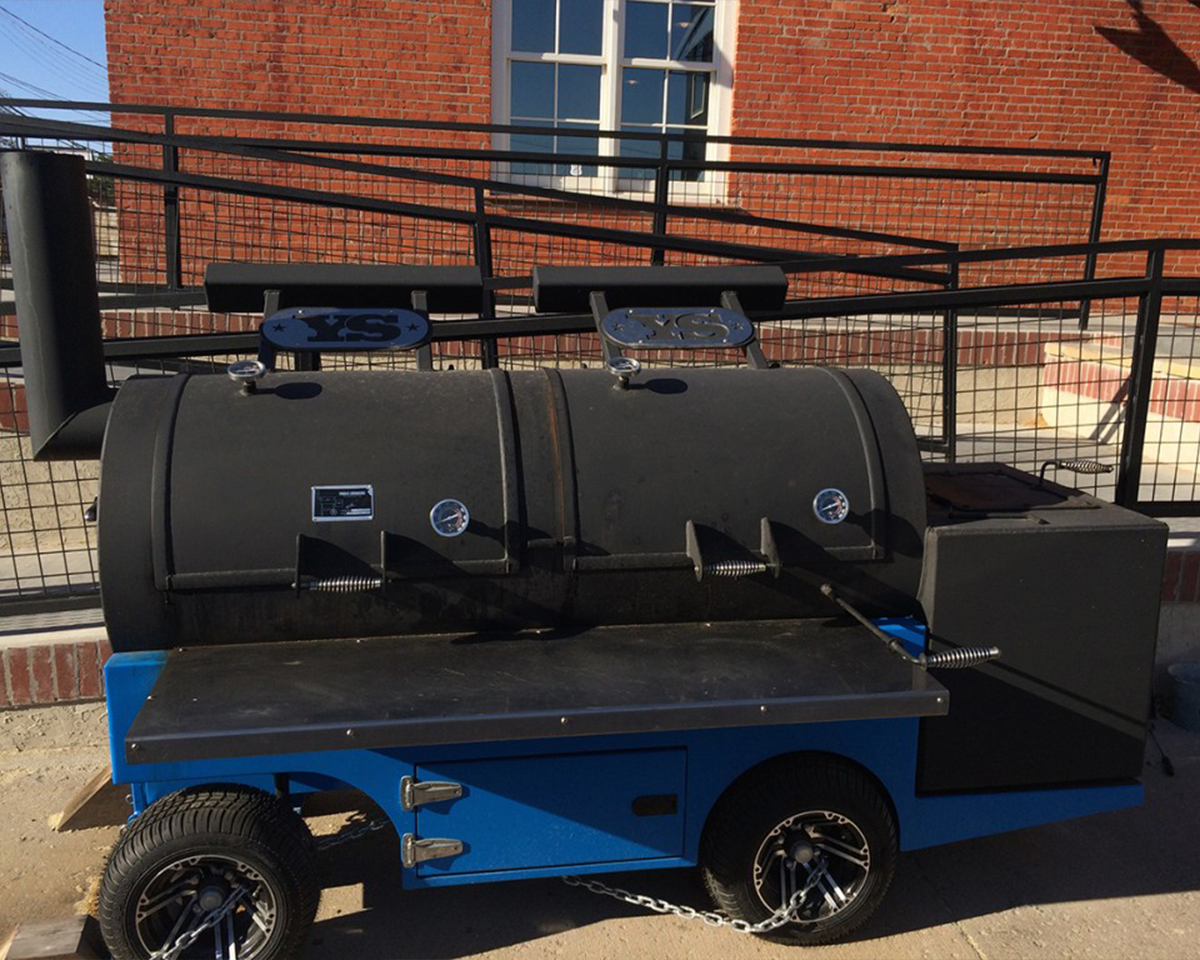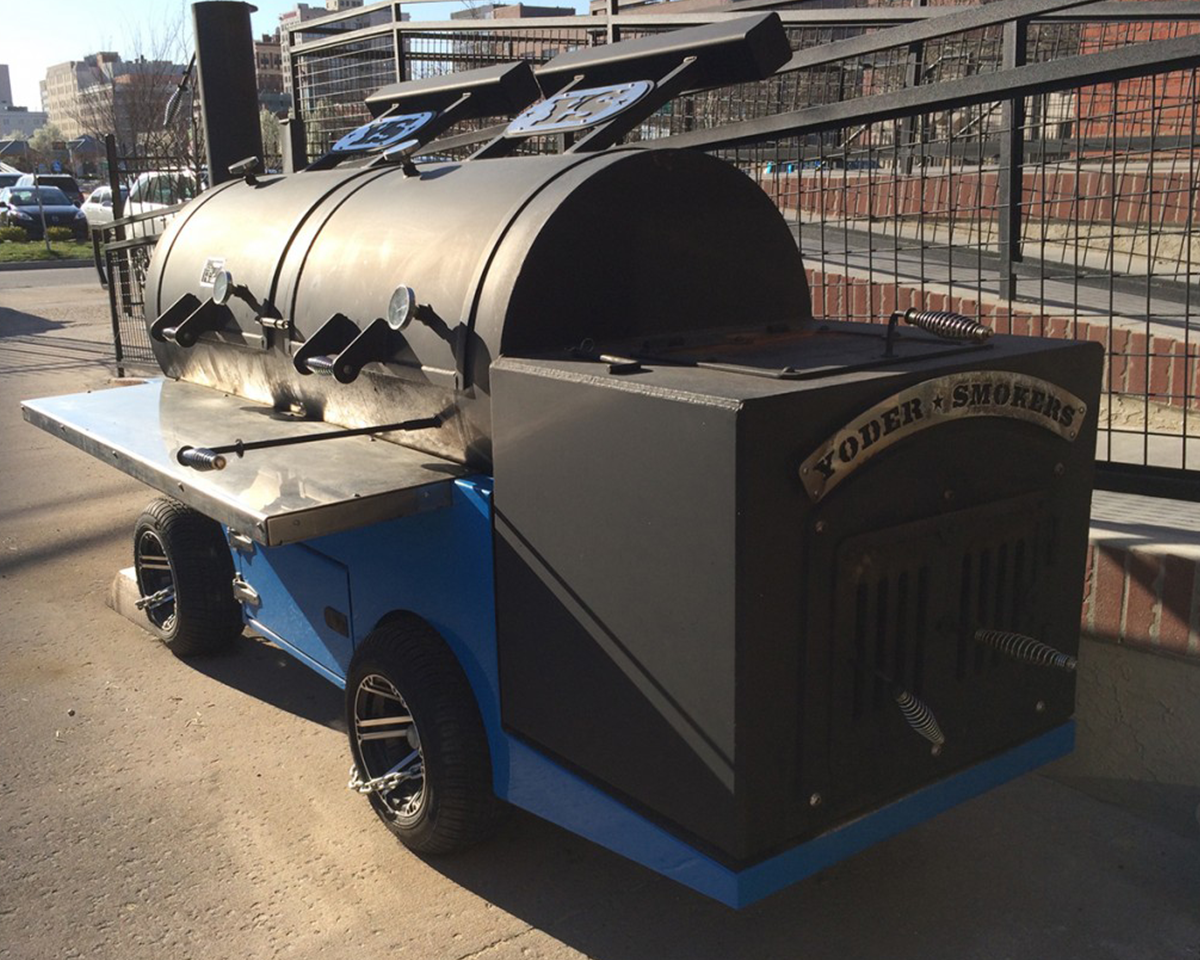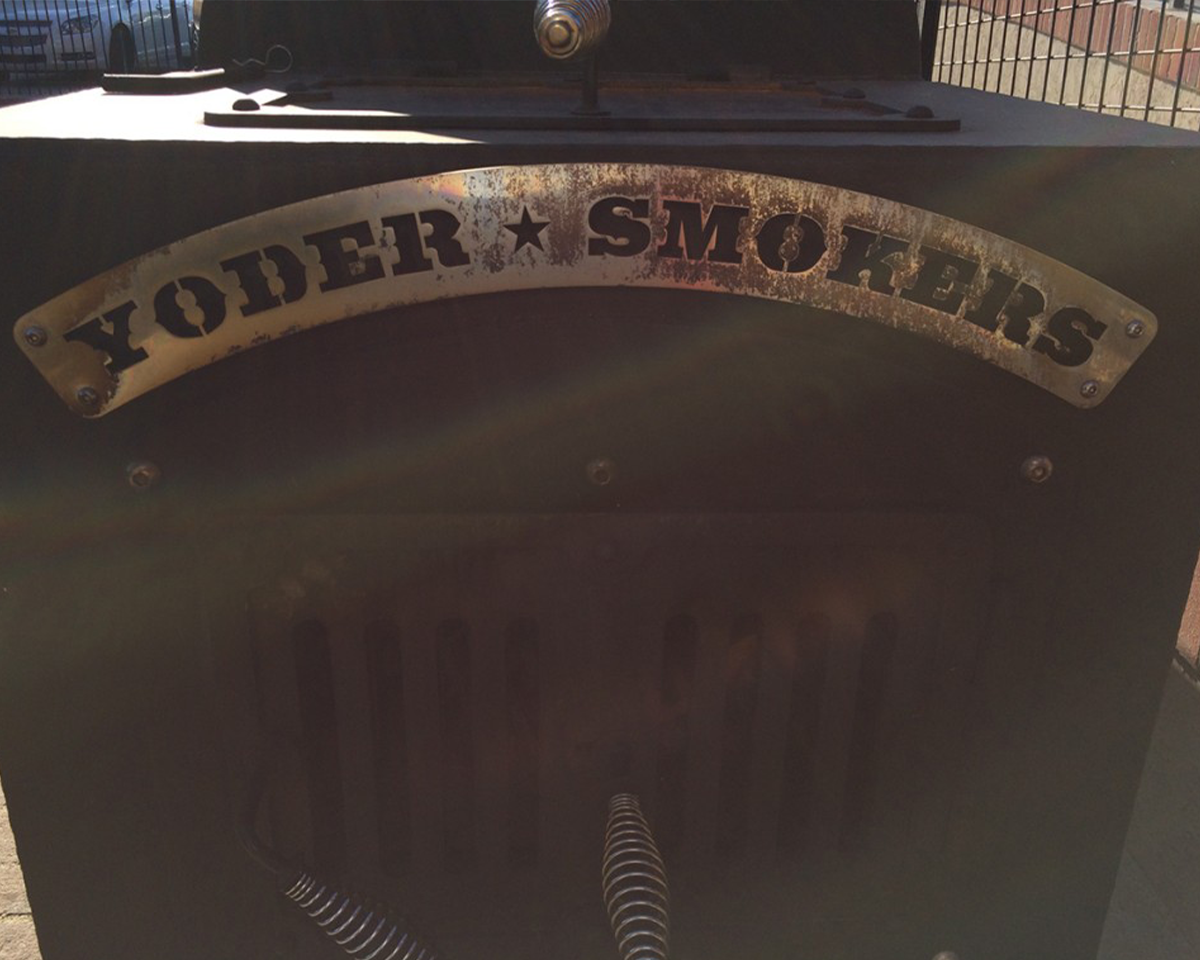 The first thing you see when entering Wichita's The Hungry Heart from the parking lot that separates it from InTrust Arena is a bright blue custom Yoder Smokers Frontiersman, beckoning you inside.
When John David Payne left his corporate job in California to start a gastropub/microbrewery in the middle of the biggest city in Kansas, he knew he wanted to bring some West Coast back with him. Ahi nachos, fish tacos, and Asian-spiced chicken wings are some of the signature dishes at The Hungry Heart. But the Fort Scott native wanted to make sure to offer some hearty barbecue options to appeal to the more stubbornly midwestern appetites – their pulled pork sandwich is their best-seller, so he started to research cookers and stumbled upon Yoder Smokers.
"I heard about Yoder Smokers through my parents and when I met the owners and toured the facilities I had in mind to buy something bigger but based on what I would be cooking the guys convinced me that I didn't need to spend as much money and would a get a better value on this particular model. So I appreciated that Yoder was willing to not make as much money off of me as they could've made. You don't see that often in commerce."
John David says the most surprising thing about The Hungry Heart's Yoder is how well it holds its heat for such a big cooker. "I have had a great experience with Yoder. The quality of their products is consistent which is needed for my restaurant. I really appreciate the quality of service from Don and Josh. After I got the smoker, they came over to help me break it in and gave me some pointers. I'm very glad I bought locally and from them."
---
---