Noah's Customized YS640 Comp Cart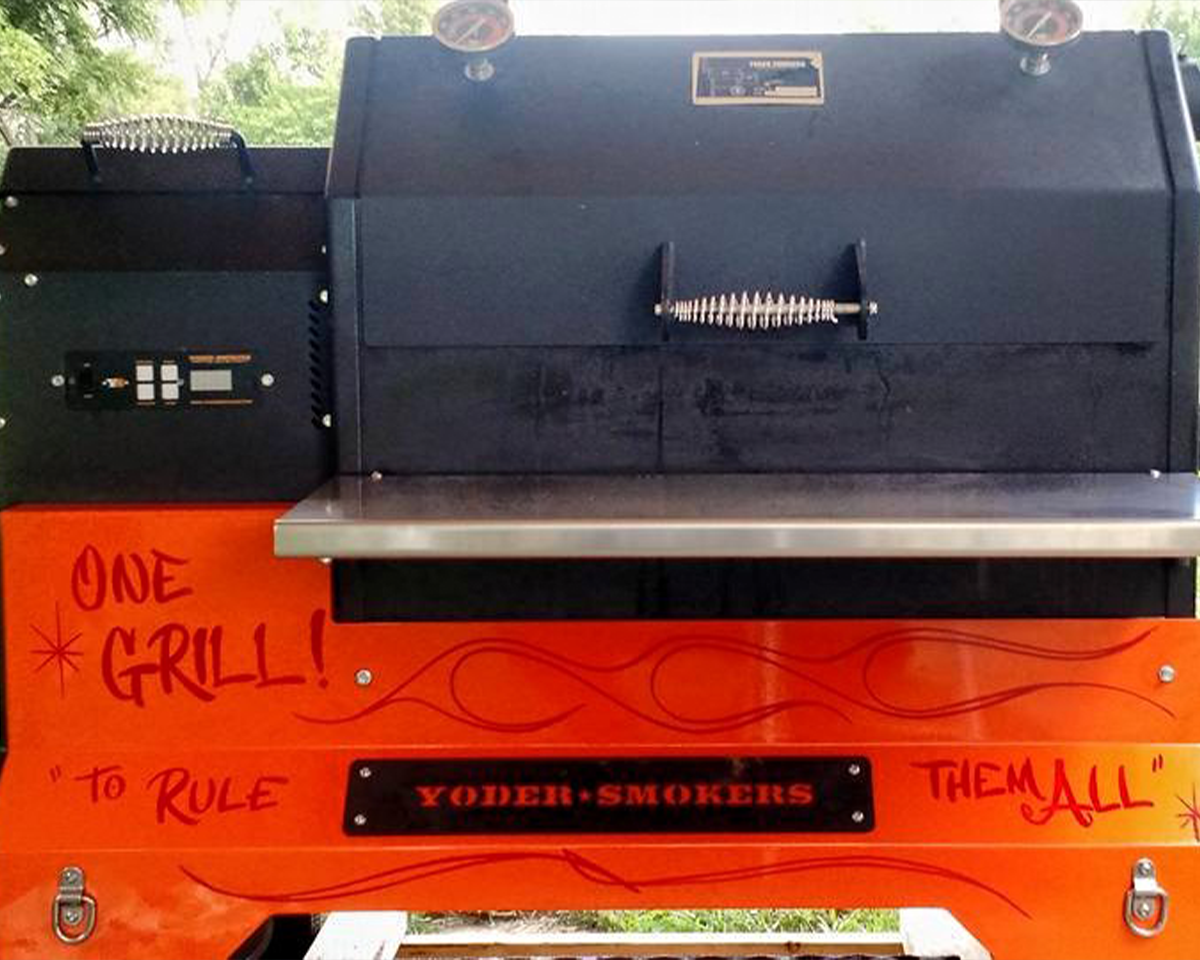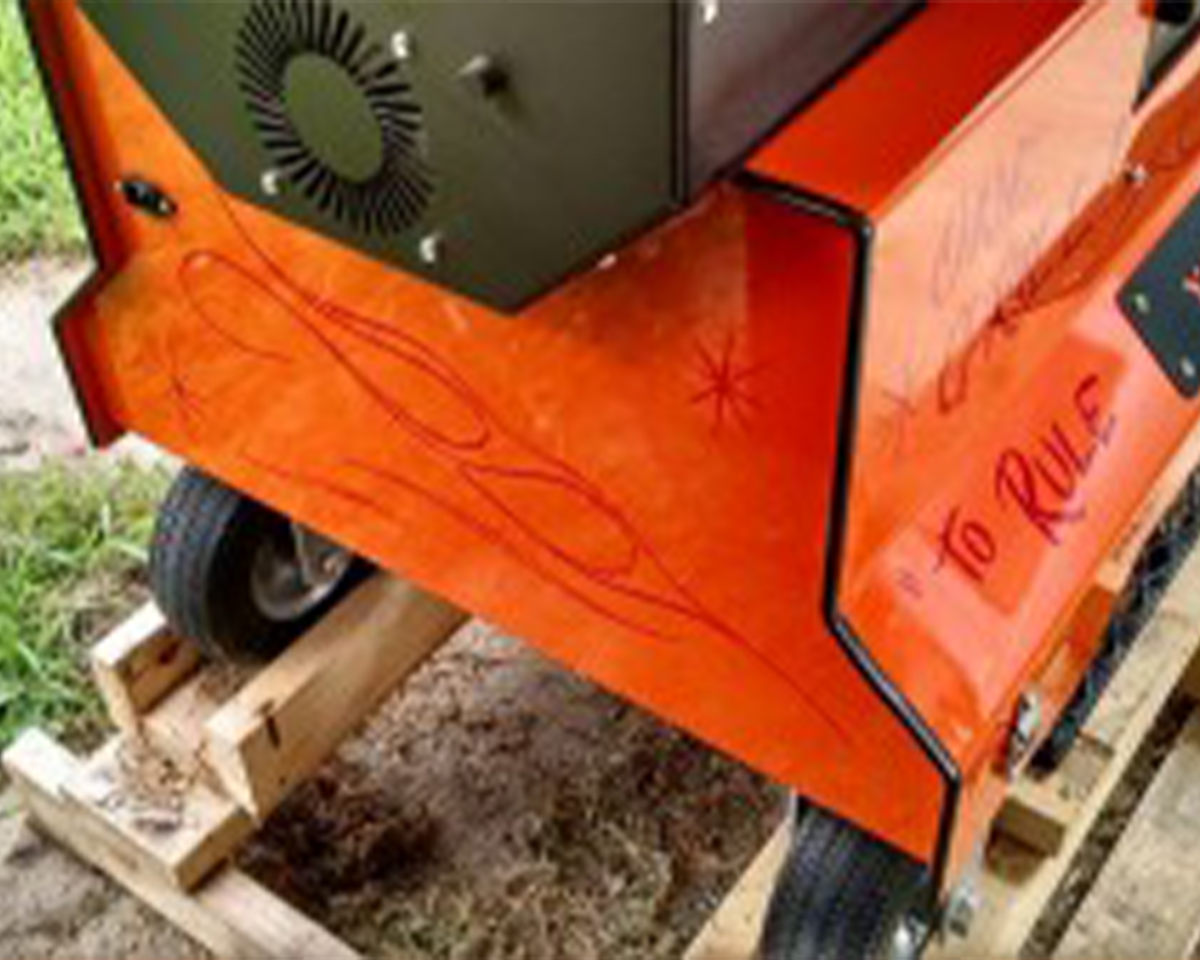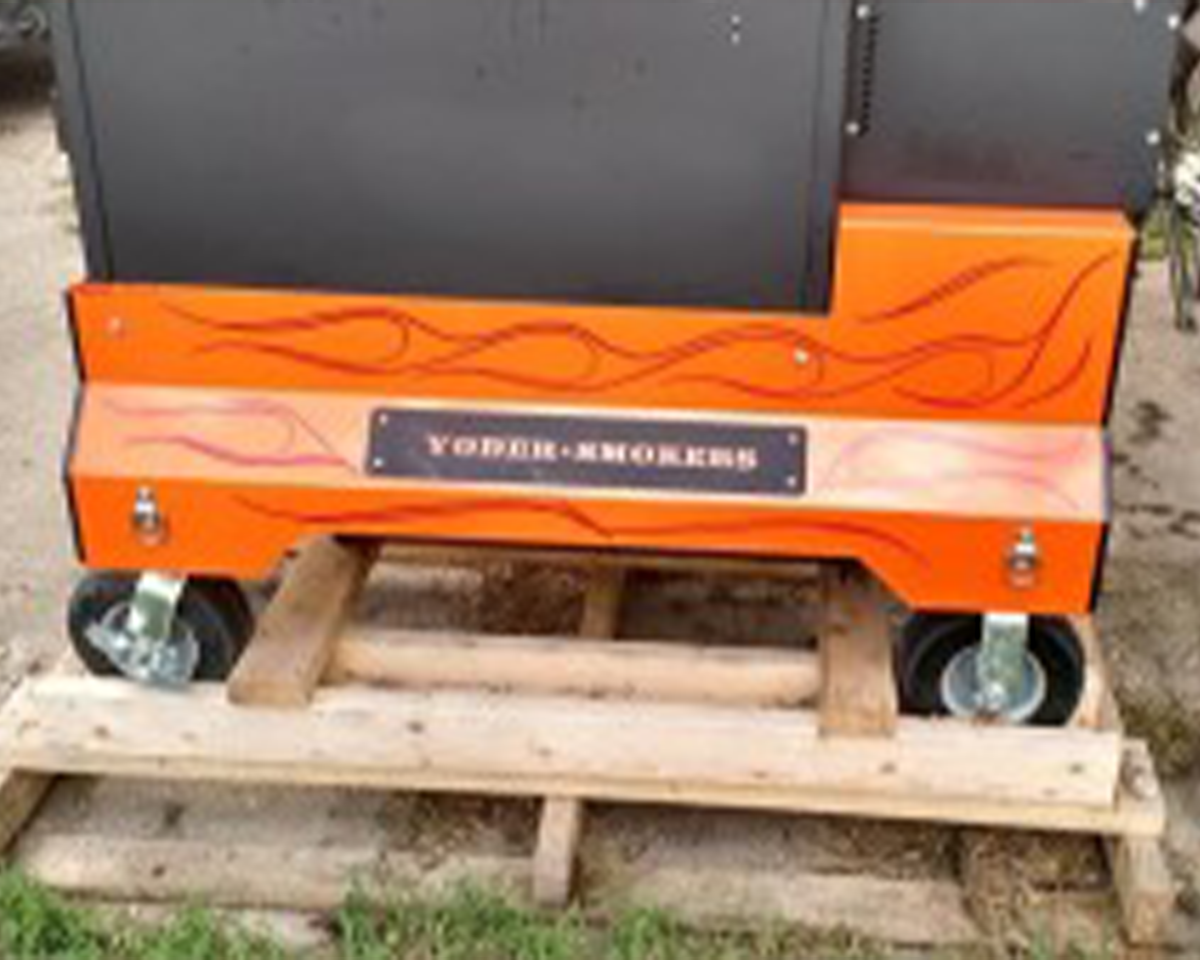 We see a lot of aftermarket customization on Yoder Smokers. It's pretty great to see how people make them their own, usually with a custom cut logo or decal on the cart. We've got to say this old school hot rod pinstriping on Noah Davis' cooker looks awfully sweet! Pollock Joe did a fantastic job and we love that fiery red on Yoder orange. No word yet on how it affects the food that comes off of it but we suspect it adds a little swagger to whatever Noah is cooking up!
See video of Pollock Joe in action on our Facebook page and check out his website at http://pollockspinstriping.com/.
---
---