Meet Southern Krunk – #WhyIYoder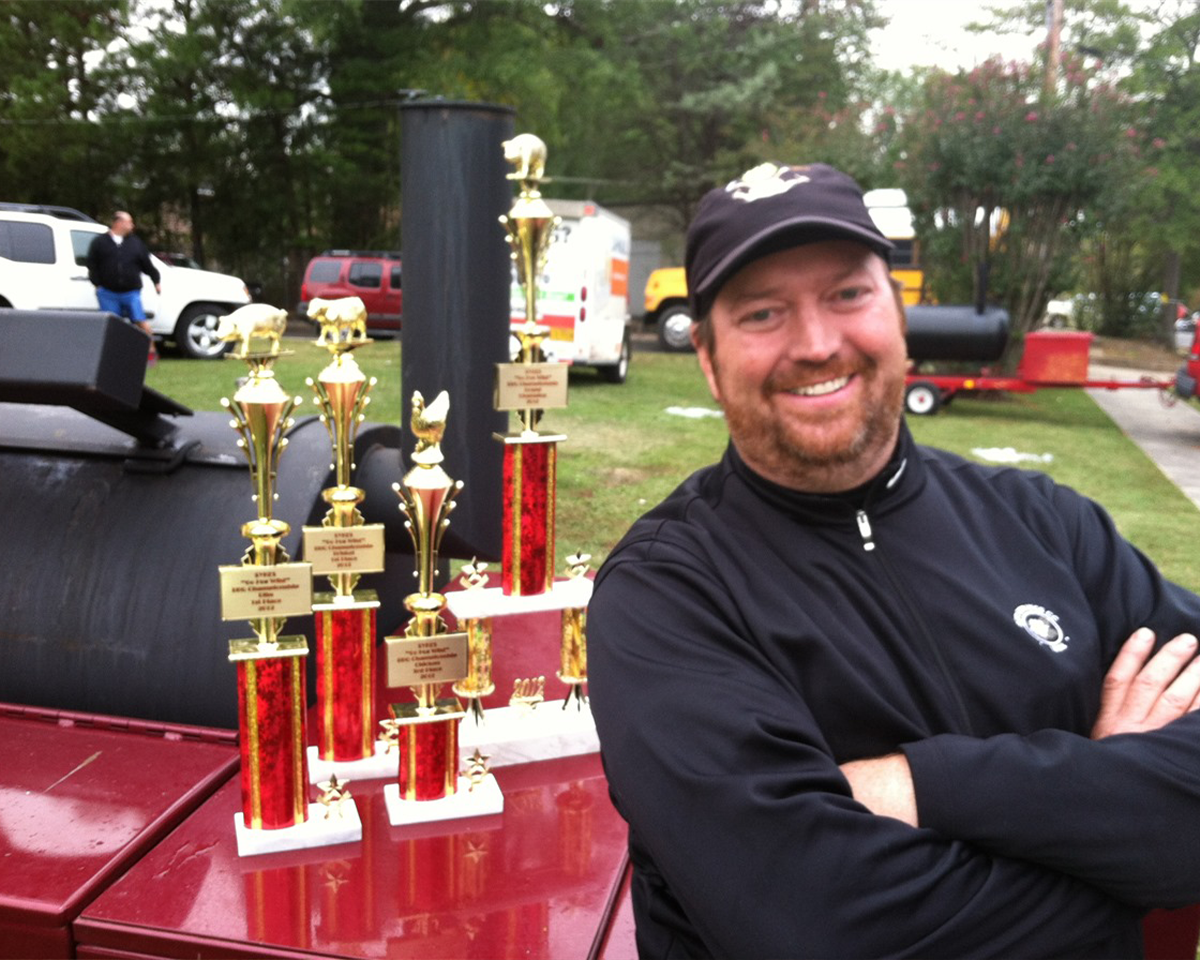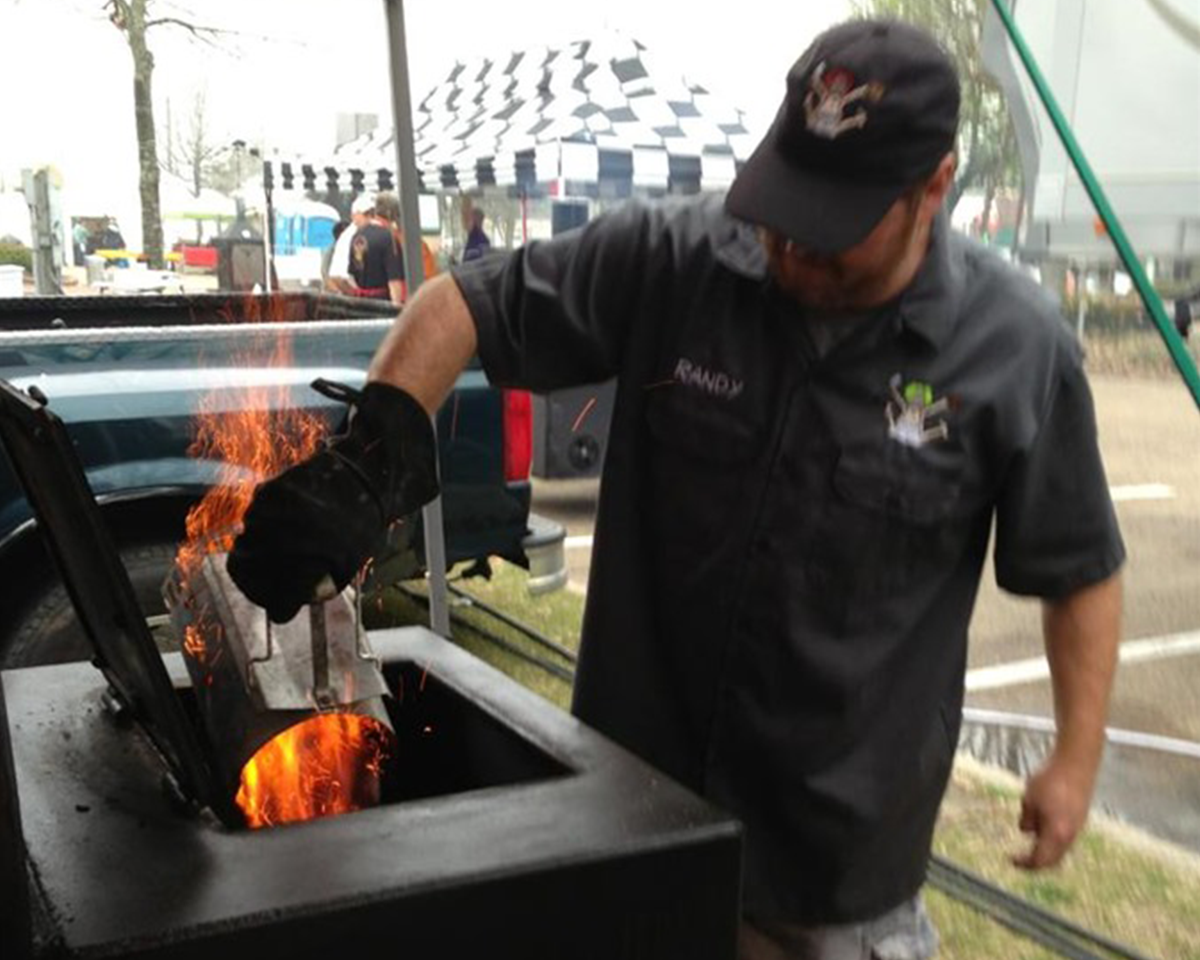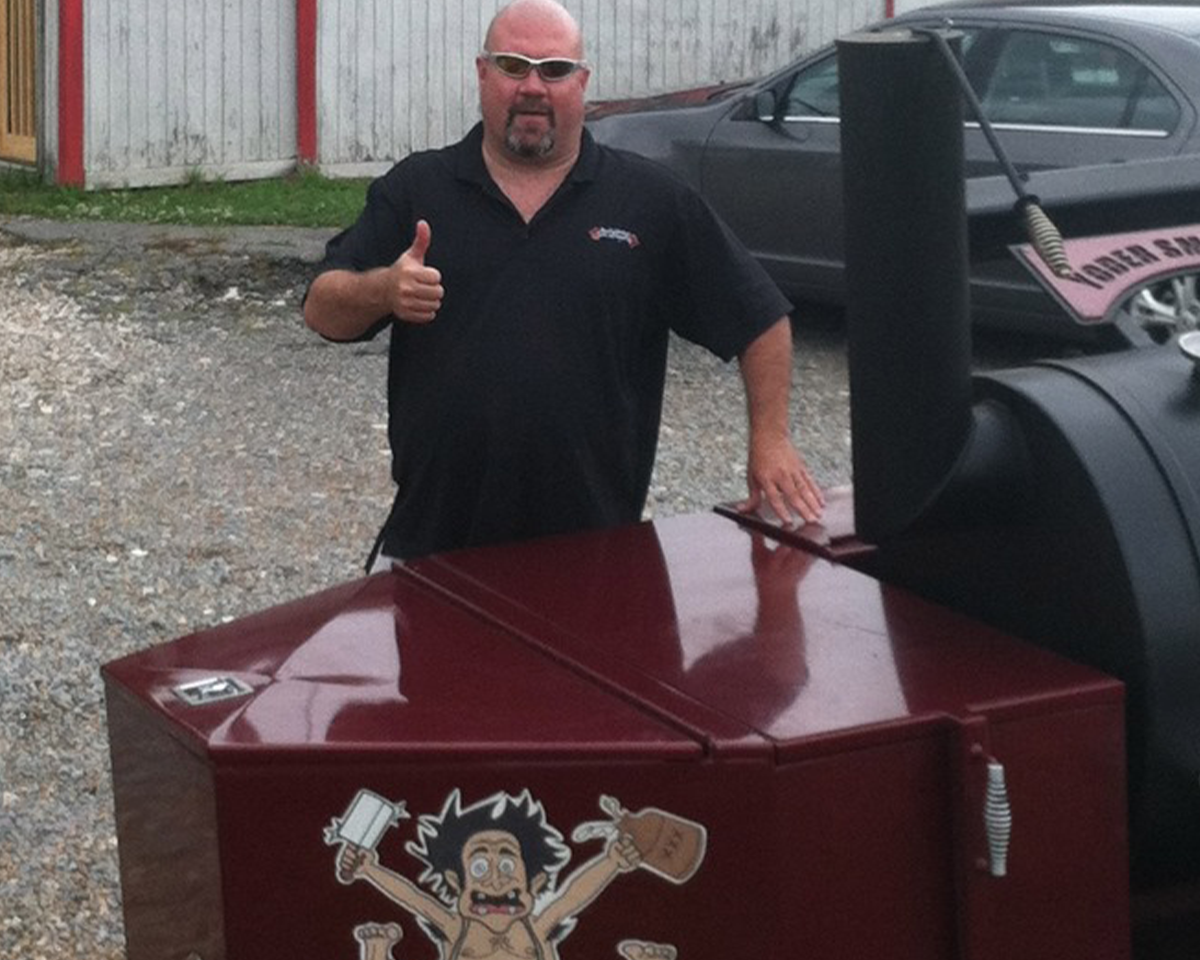 The Southern Krunk BBQ Society is a competition team based in Hot Springs, Arkansas. Pitmasters Andy Allen and Randy Hill have a convivial approach to cooking that masterfully blends smoke, fire, and whole lot of tomfoolery to result in lip-smacking food and, more importantly, friends from coast to coast. Their larger-than-life personalities have gotten them featured on shows like Pitmasters and BBQ Crawl. The team's third leg, so to speak, is Juanita, a custom made Yoder Smokers Frontiersman. We asked Randy to tell us a little bit about Southern Krunk's secret charm: "Well, right after we bought her, we took her to a KCBS cook off in Anthony, Kansas and got 3rd in pork without even seasoning the pit. We also lost our wheel on the way home. I have pulled her from Hot Springs to Chicago, Salisbury Maryland, Oklahoma City, and Hammond LA and many places in between. I've been to over 40 different cities with Juanita. I cooked with her up on a jack in Marshall, TX after getting a flat tire. She's been to The Jack and The Royal, in the middle of a field in Delight, AR (after getting stuck in a ditch with her), on the banks of Lake Degray outside Hot Springs, on the infield of Oaklawn where triple crown winner American Pharaoh ran, outside soldier field in Chicago, in many an asphalt paring lot form Lexington KY to Shreveport LA; on the banks of the Mississippi in Greenville MS, to the banks of the Yazoo in Greenwood MS. She's cooked fundraisers on Bathhouse row in Hot Springs National Park, AR and at my sons' high school (
Hot Springs, home of the Trojans!
) But my favorite place I've ever cooked with Juanita? At the Case d' Krunk in Hot Springs!"
Check out some photos of Southern Krunk and Juanita in action:
…
Randy notes that Southern Krunk has won an IBCA comp on Juanita, as well as quite a few local cooks. He also mentioned that his favorite thing to cook on Juanita is lamb.
What surprises Southern Krunk the most about Yoder Smokers, and how would they improve on them?
The incredible value you get in [Yoder Smokers], the service after the sale is second to none– Just ask Joe. Future Yoders need some bling! I've got LED lights on Juanita's undersides… We need a Juanita numero dos… I would trick that mutha out!
Visit Southern Krunk on Facebook and Instagram.
If you cook on Yoder Smokers and would like to be featured here on our blog, let us know.
---
---