A Yoder Smokers Birthday Surprise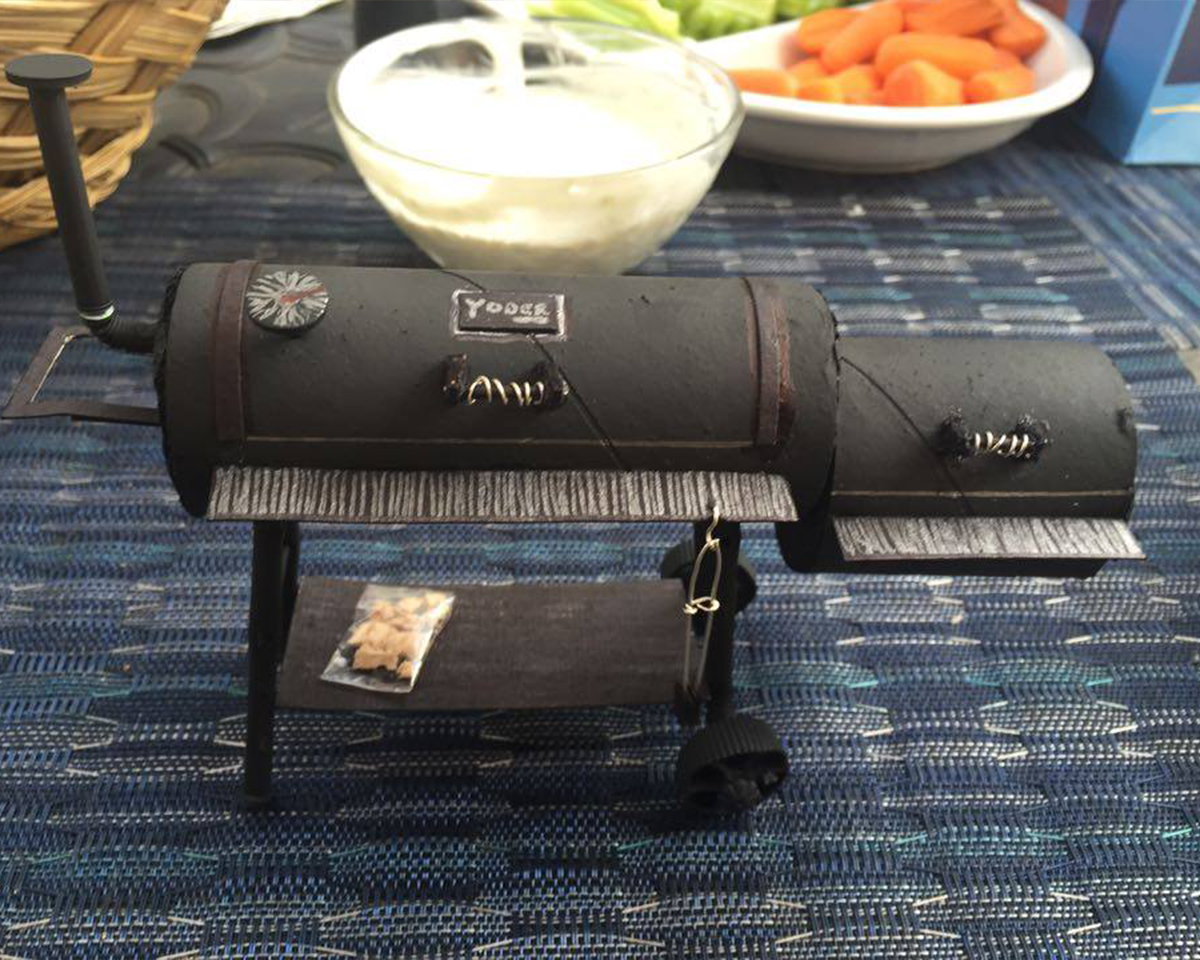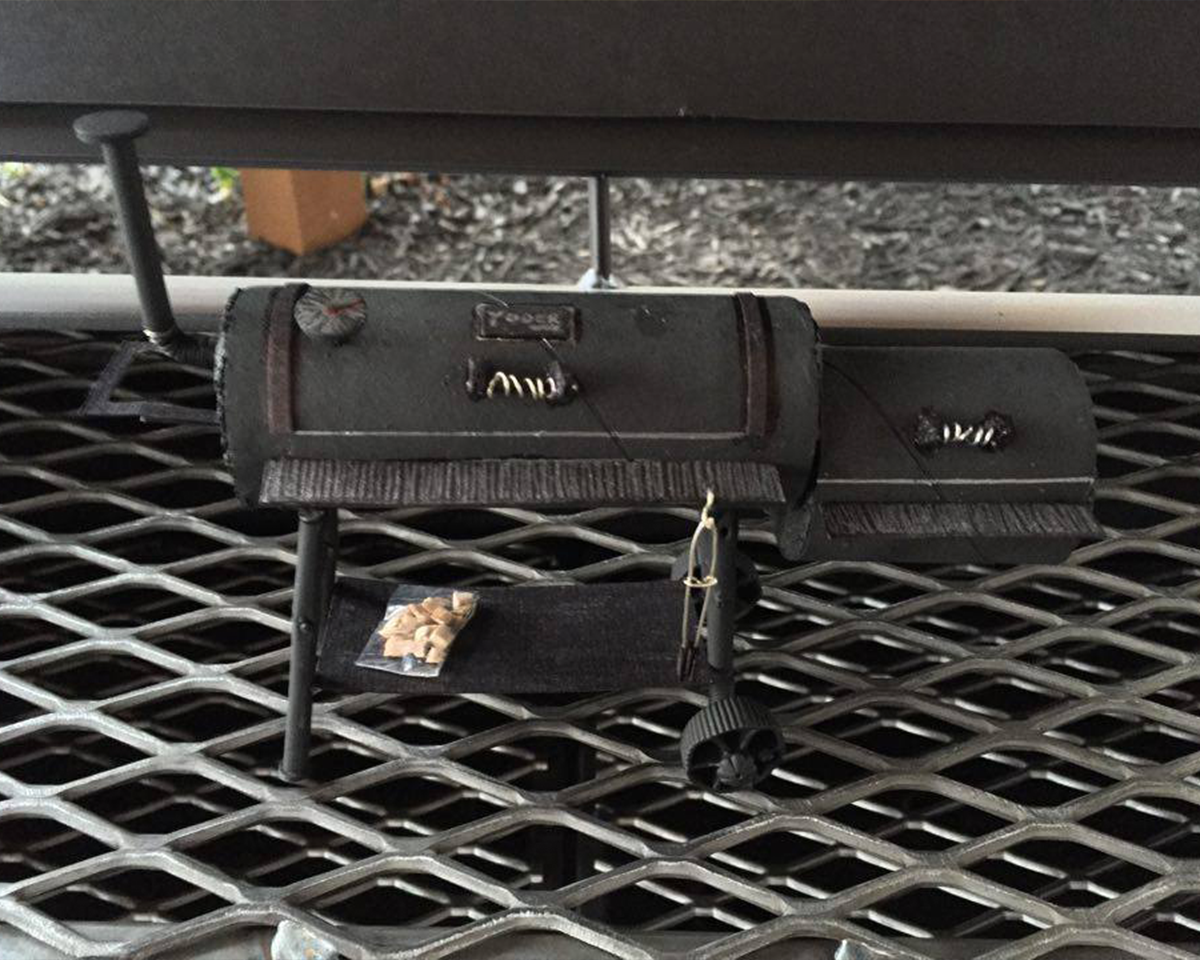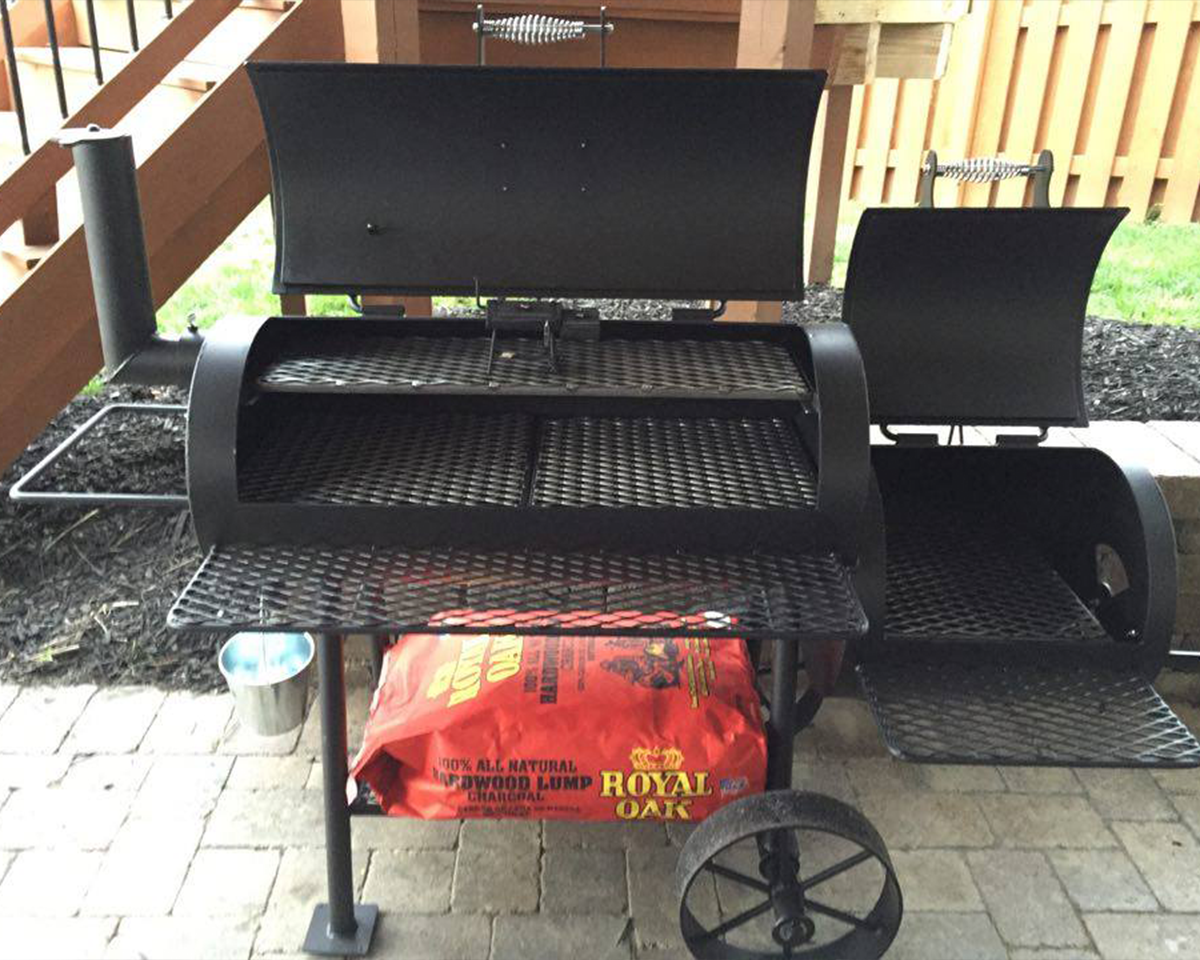 Aaron and his wife recently traveled from Ohio to North Carolina to visit his parents and celebrate "Thanksmas" – Thanksgiving, his 30th birthday, and a shower for their first baby, due in March. He had no idea they were planning a special surprise just for him!
"It was a complete surprise, I have not ever told mom and dad I wanted a new smoker before. I have been cooking on a Weber bullet for 5 or 6 years now and had told my wife I wanted to upgrade one day to something that had more surface area for when I host, not to mention to move away from charcoal heat. They didn't even ask my wife which I liked… They did their own research and also saw some post from YS that I've "liked" in the past on Facebook."
Since the cooker wasn't scheduled to be delivered for a few more weeks, Aaron's mom made a miniature Cheyenne to give him, crafted from paper towel rolls, straws, Styrofoam, and black spray paint… right down to the "Yoder" plate on the main chamber. Pretty impressive DIY skills and attention to detail!
Back home in Ohio, Aaron received his Cheyenne:
"I was/am very excited for their choice… Even figured out all the bells and whistles I wanted with it. Very thankful."
Aaron put the Cheyenne to the test, with a classic chicken and ribs combo for his first cook:
Thank you to Aaron's wife and parents for such a great #TeamYoder story! We know your family will have a lifetime of cookout stories gathered around the Cheyenne.
---
---