Public at the Brickyard | #WhyIYoder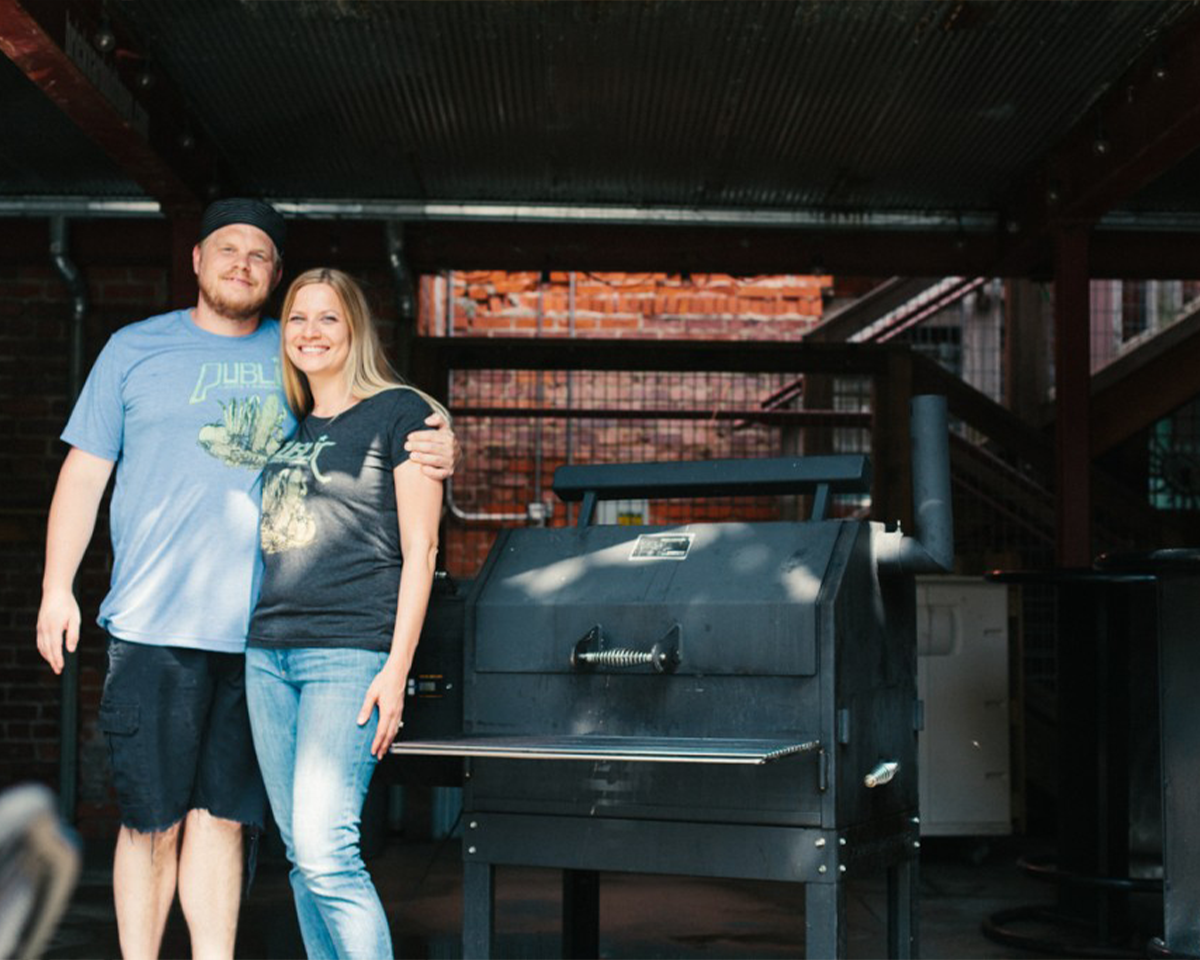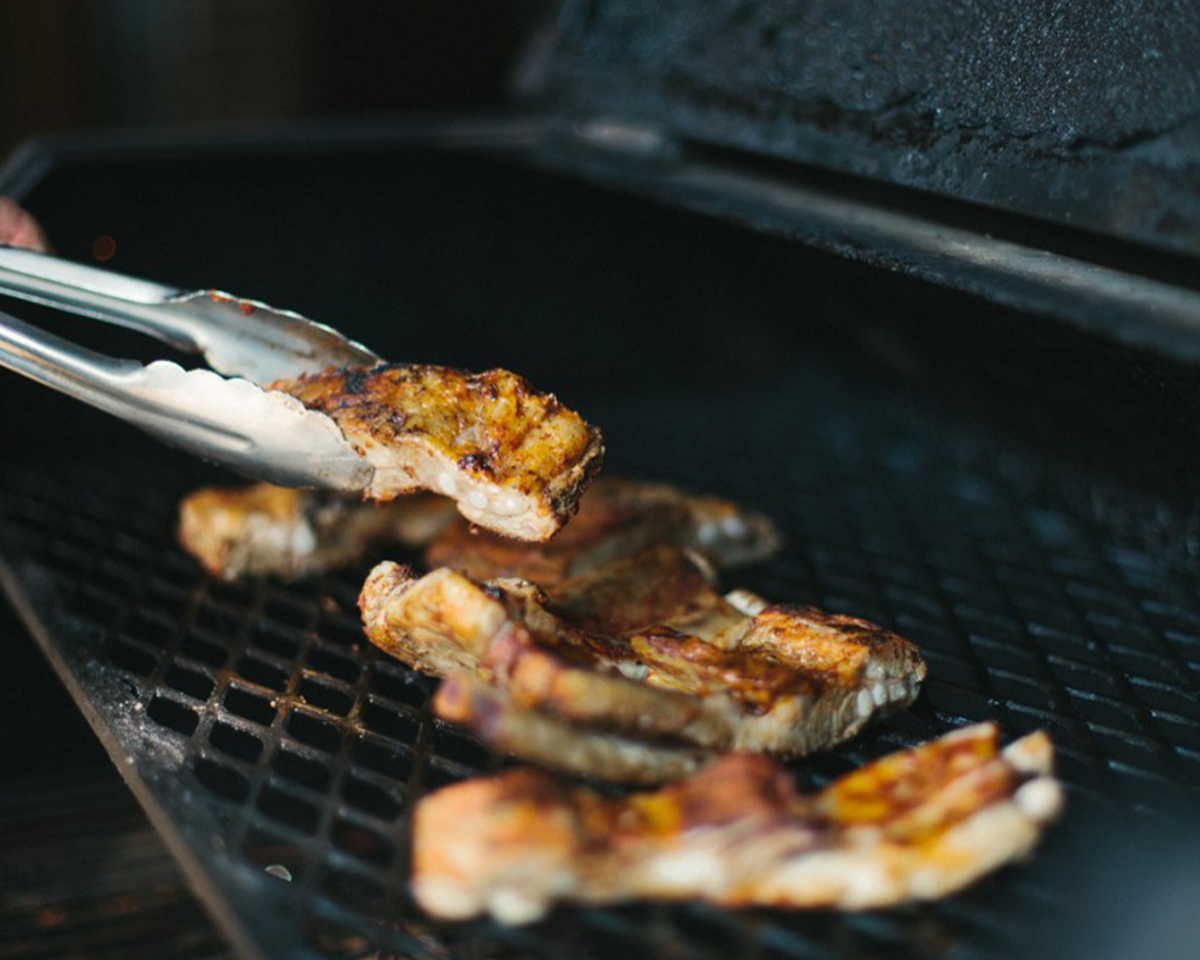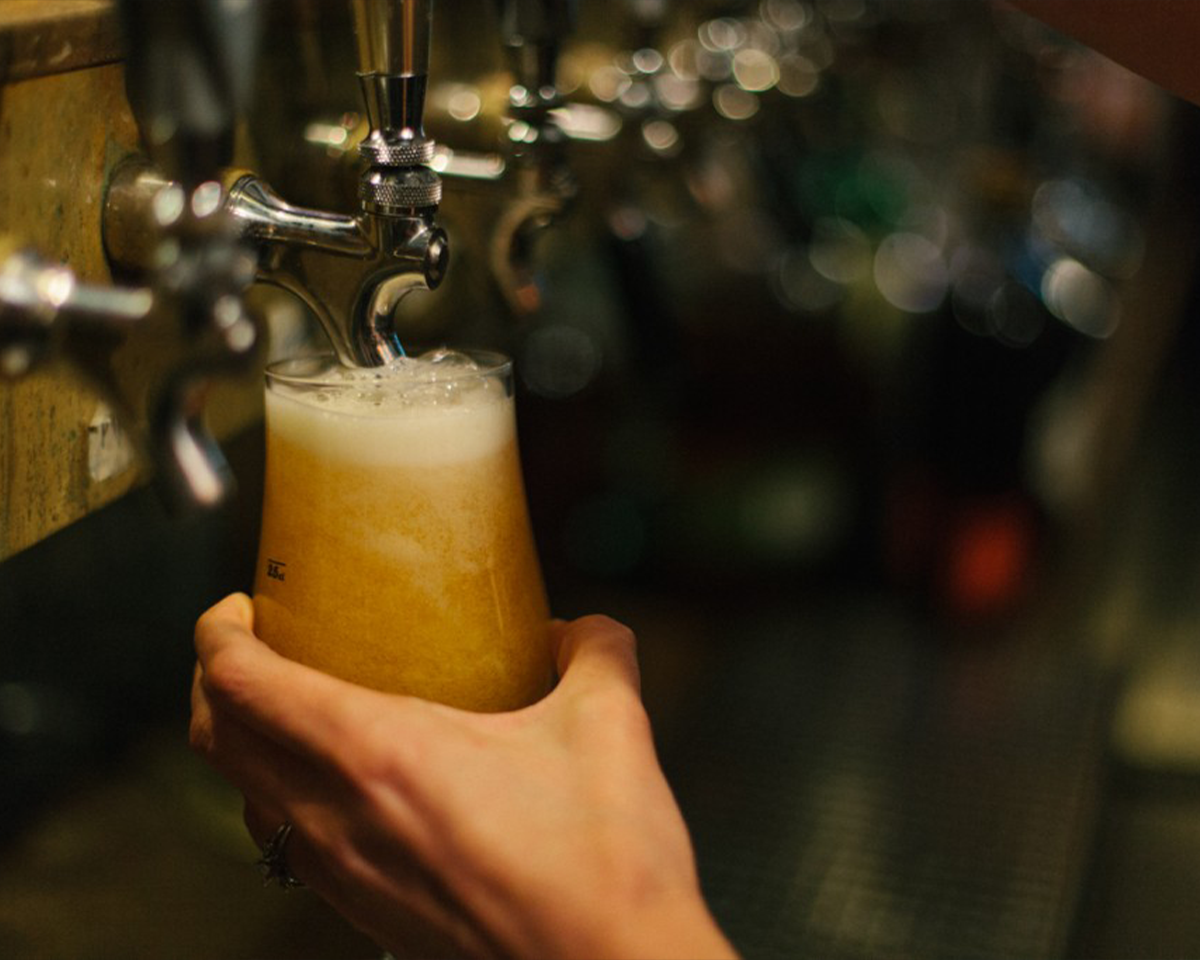 Tucked away down a flight of stairs just off the square in Wichita's Old Town district, Public at the Brickyard has the look of a secret club or speakeasy but the friendly atmosphere of your favorite neighborhood bar. Smoked meat was the cornerstone of Travis Russell's menu concept for Public, which he opened with partners Brooke Russell and Drew Thompson in 2012 in a space that used to be overflow storage and a small kitchen for The Brickyard, the popular open-air nightspot and live music venue that his parents have run for over fifteen years.
Since their space available was limited, Travis' goal was to create rich, layered dishes without a full-service kitchen, and he knew that smoking meat on the patio could add a lot of versatility to their menu without taking room away from the cramped cooking quarters. It was important to public's owners to differentiate their food from traditional bar fare, which leans heavily on deep frying and frozen goods.
They wanted to highlight the depth and variety of locally grown produce and meat, using Wichita-area vendors as much as possible, and change the menu seasonally according to availability – a commitment carried over from the restaurants they worked at in college. (The Russells met at KU, while working at Pachamama's in Lawrence, and they credit owner Ken Baker for instilling the entrepreneurial spirit in the generational staff there. Travis also worked at Cafe Osage in St. Louis while in graduate school, a restaurant that is housed within an urban garden and is heavily involved in community organization and sustainability.) Using local produce and meat gives back to the community, but it also helps to strengthen entrepreneurial growth. Brooke notes that when Public opened, it was hard to find many local vendors to work with but they have since tripled that number and seen a lot of new growth in the Wichita farm, foodie and beer arena.
The idea of using what is available is evident in Public's decor, much of which was built themselves or salvaged in what they like to refer to as a gigantic art project: the tables and floors were made with antique maple wood reclaimed from the Lemp Brewery in St. Louis, a lot of the newspapers and ephemera come from Drew's grandfather who was the editor of the KC Star, and the lamps that provide the warm glow above the bar were made with a mason jar collection from an aunt in Medicine Lodge, diners receive their bills tucked neatly between the pages of old hard-bound books.
True to their DIY spirit, Public's initial foray into smoked meat started with Travis rigging his backyard charcoal kettle grill with a fan. They quickly moved on to a pellet grill Travis' dad had purchased from a big box store but were constantly dealing with issues: the auger kept jamming, fire blew back into the chamber, it flat-out died. They went through three of them before they realized they should have just gotten a Yoder Smokers YS640. "We did it backwards," Travis laughs. "The only thing we need now is a bigger Yoder!"
"You have to get to know your cooker," says Travis, who praises the control and consistency of the YS640. "Pellet is the way to go!" The public uses a blend of apple and pecan pellets for a slightly nutty, sweet smoke that reminds Travis of the annual Walnut Valley Folk Festival held in nearby Winfield. Their gastropub-esque plates blend equatorial and subtropical inspiration with classic Americana: their Vietnamese Banh Mi and Cuban Sandwich co-exist peacefully with Papa Bear's Brisket Tacos and bison/beef Prairie Sliders as House Favorites. Other fabulous menu options include smoked chicken, ribs, house-made pickles, chicken and waffles, pizzas, and more… many fine choices, many featuring YS640-smoked meat or vegetables.
"Having the YS640 on our patio is the best advertisement," Brooke jokes. "The smell of smoked meat is hard to resist." Luckily, Public also excels at something that goes very well with smoked meat: beer. They feature a vast, rotating selection of draft brews from some of the country's finest craft breweries, including several from right here in Wichita. It's not a hard sell to sidle up to a public's behemoth carved wooden bar to try a pint or two. When we were setting up the photos for this story, Joseph from the Public's kitchen staff ran out to make sure the YS640 was staying put. "You're not taking it away, are you?!"
Public at the Brickyard
129 N. Rock Island Road
Wichita, Kansas 67202
316-263-4044
---
---