Yoder Smokers on Set of Longmire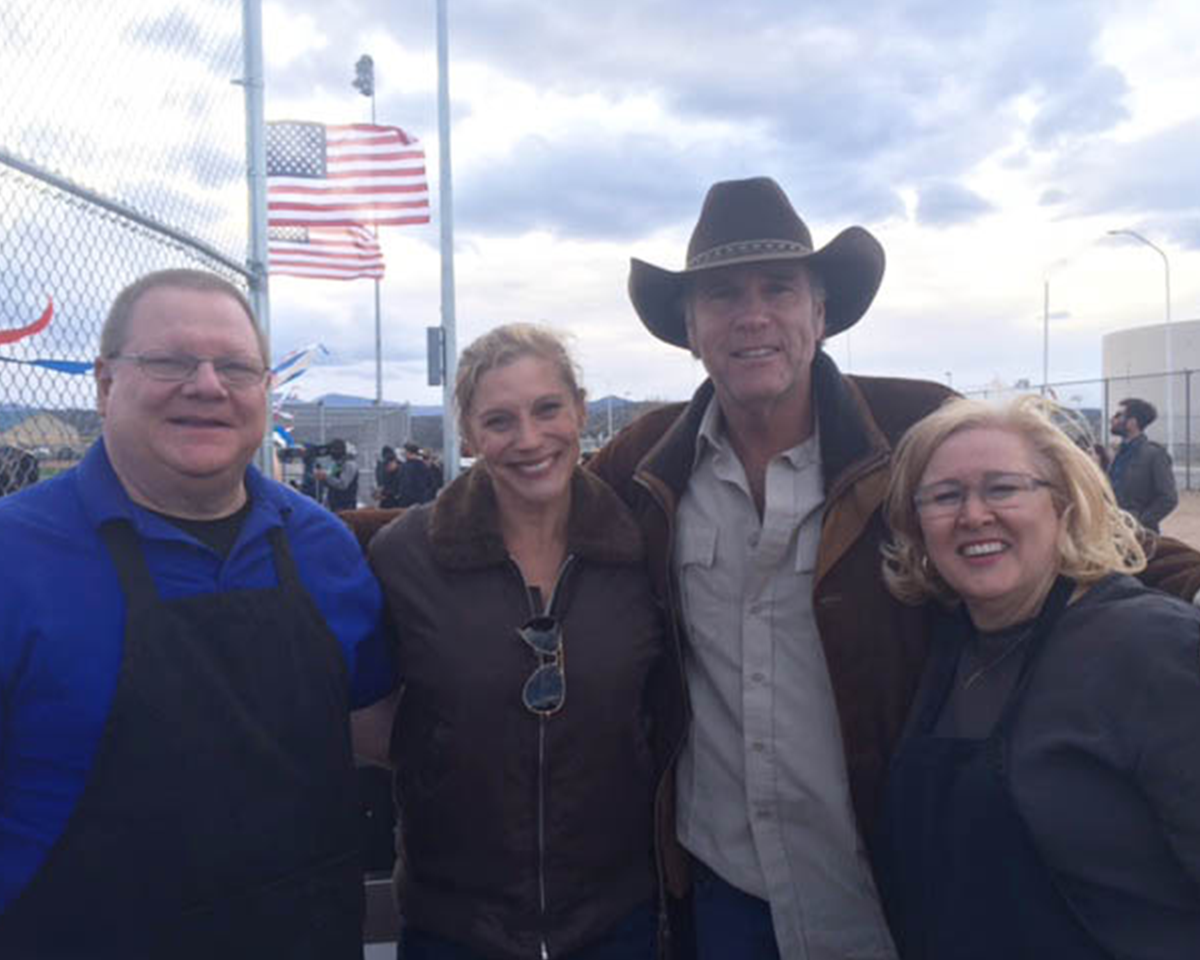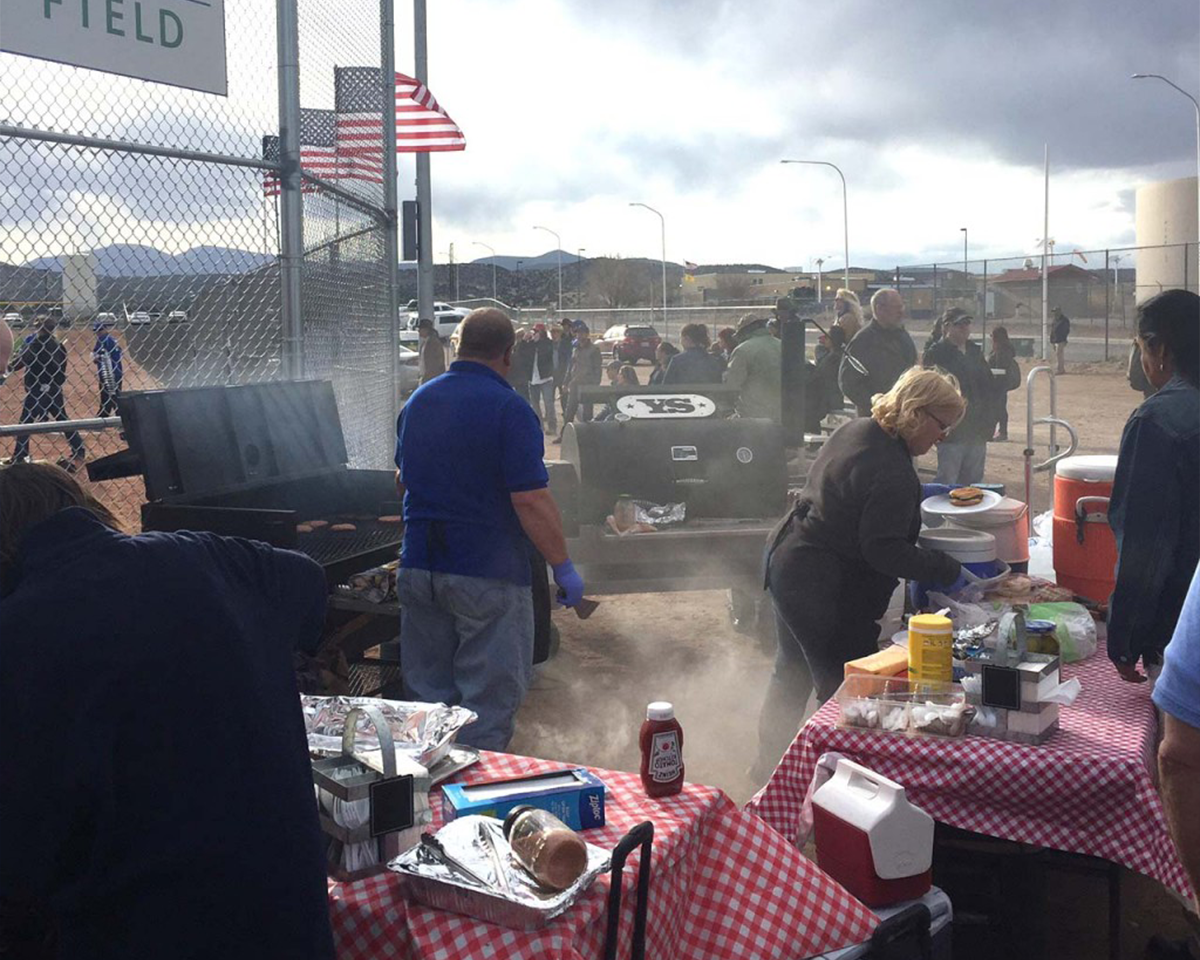 Our Customer Service/Forum Manager Herb McBride and his better half, Alice, got to spend some time in New Mexico recently on the set of TV series Longmire. If you're not familiar with the show, it is a contemporary western set in Wyoming and it has a fan base that is truly fanatical! Longmire just started filming their fifth season for Netflix and we were pleased as punch that they decided to not only bring back the YS1500 pellet smoker but also to add a new Yoder Smoker 24″ x 48″ charcoal grill! Randy Moore of Great FX keeps us up to speed with onset Yoder-ing on his Instagram #LongmireFX. Randy's comments about the new flat-top grill: "I have a habit of buying only the best tools. That's why I bought the Yoder smoker and grill. The charcoal grill is excellent for burgers like we made in the scene here. Maggie is also looking forward to grilling tomatoes and chili for her salsa. Awesome product. Welds are perfect, steel is thick, design of charcoal grate is neat, and it's built 100% in the USA! Thank you!"
Herb and Alice had a great time being extras on the show and helping Randy and the Longmire FX crew out with their pits.
Herb and Alice with Longmire stars Katee Sackhoff ("Vic" Moretti) and Robert Taylor (Walt Longmire):
Herb and Alice with Tom Wopat (Sheriff Jim Wilkins):
There was a ton of food, of course, but Herb's Smoked Crack-ers were, in his own words, a STUPENDOUS hit.
Having eaten my fair share of these, I know this is the absolute truth! Those things are addictive, hence the name Crack-ers.
Herb said that in the middle of filming, Katee Sackhoff turn to them and said "you better not hand out all those crackers before I get some!" He reassured her that he and Alice had set aside a small bag just for Robert and her. Phew! You wouldn't want to tick that lady off…
Visit the Yoder Smokers Community Forum for Herb's Smoked Crack-ers Recipe! Read More
---
---