House of Q with BBQ Brian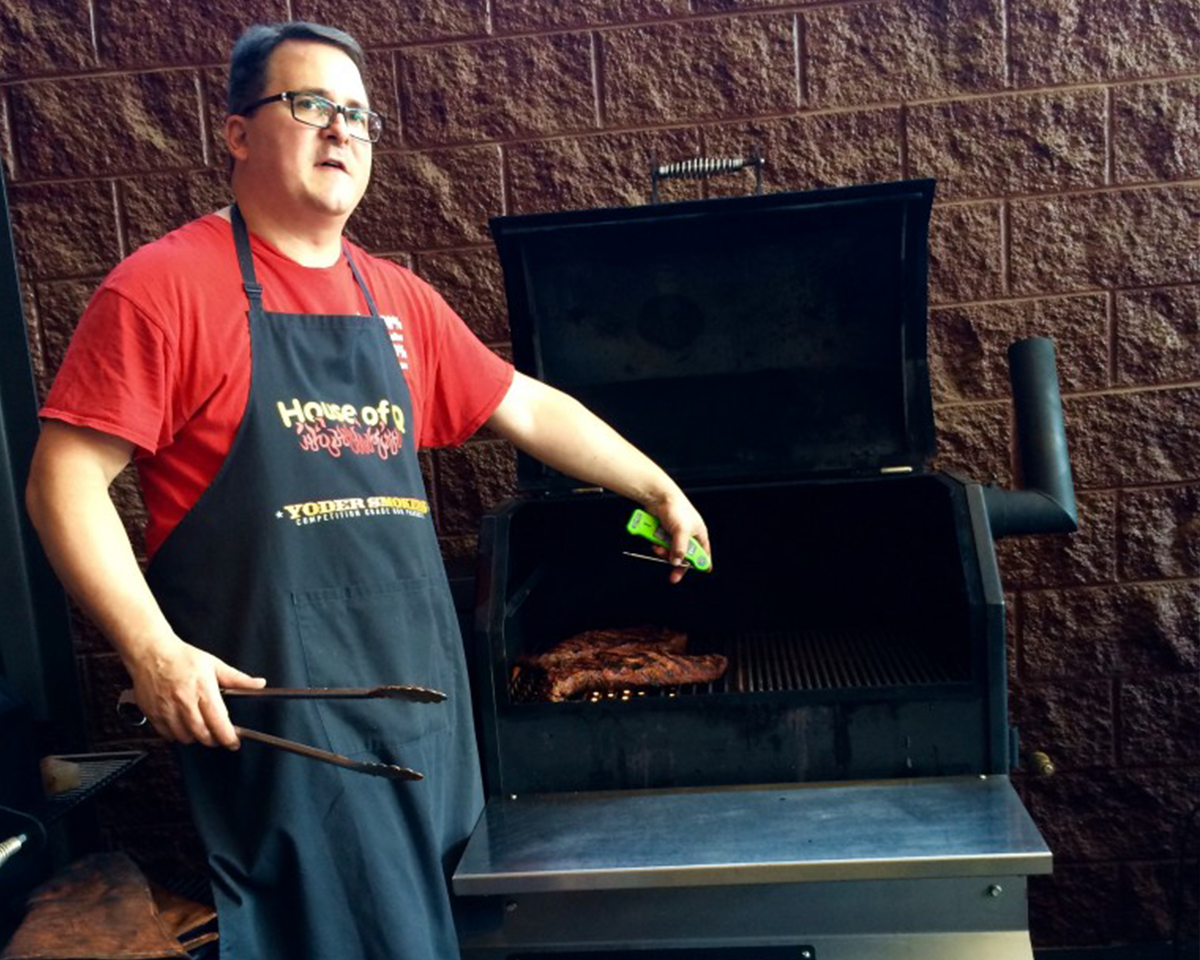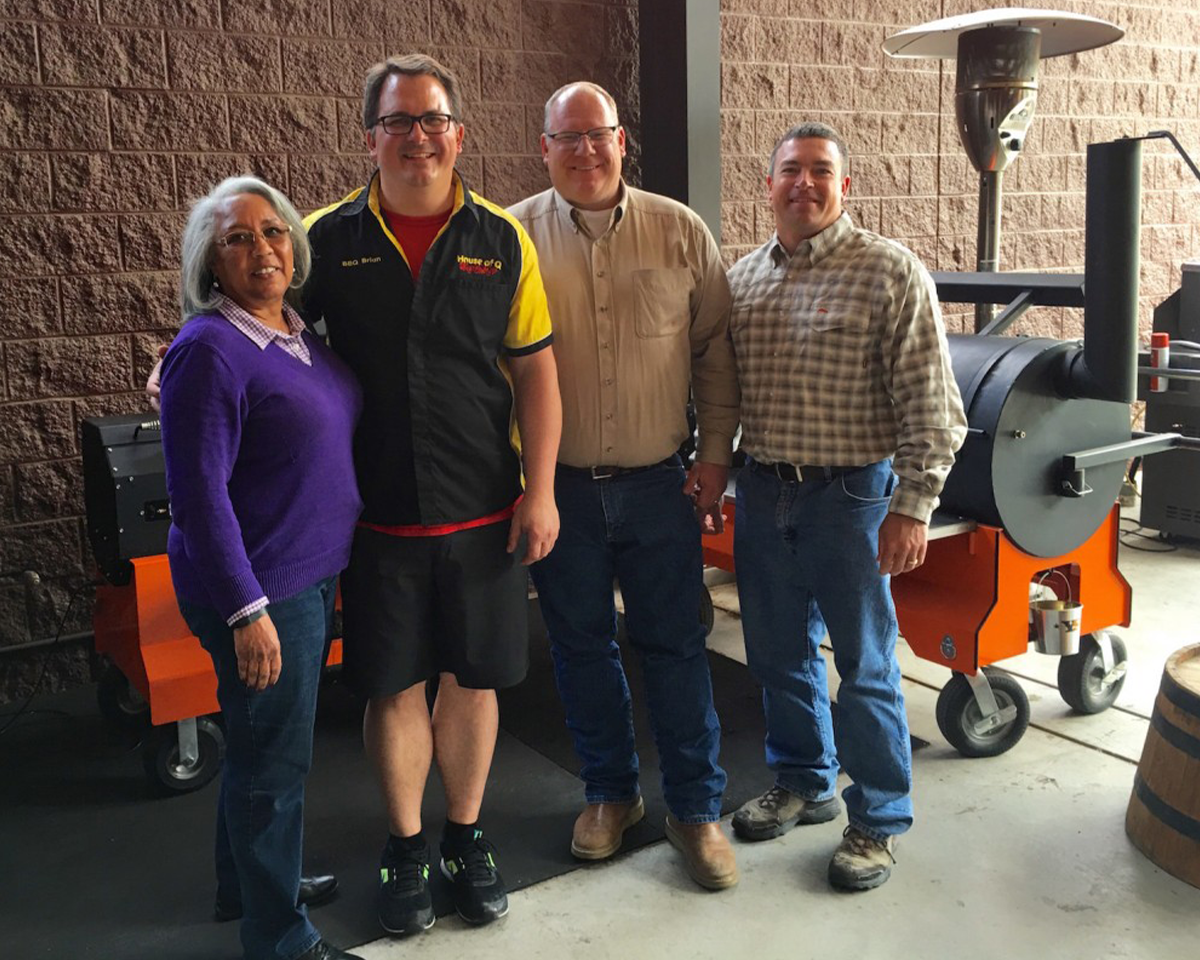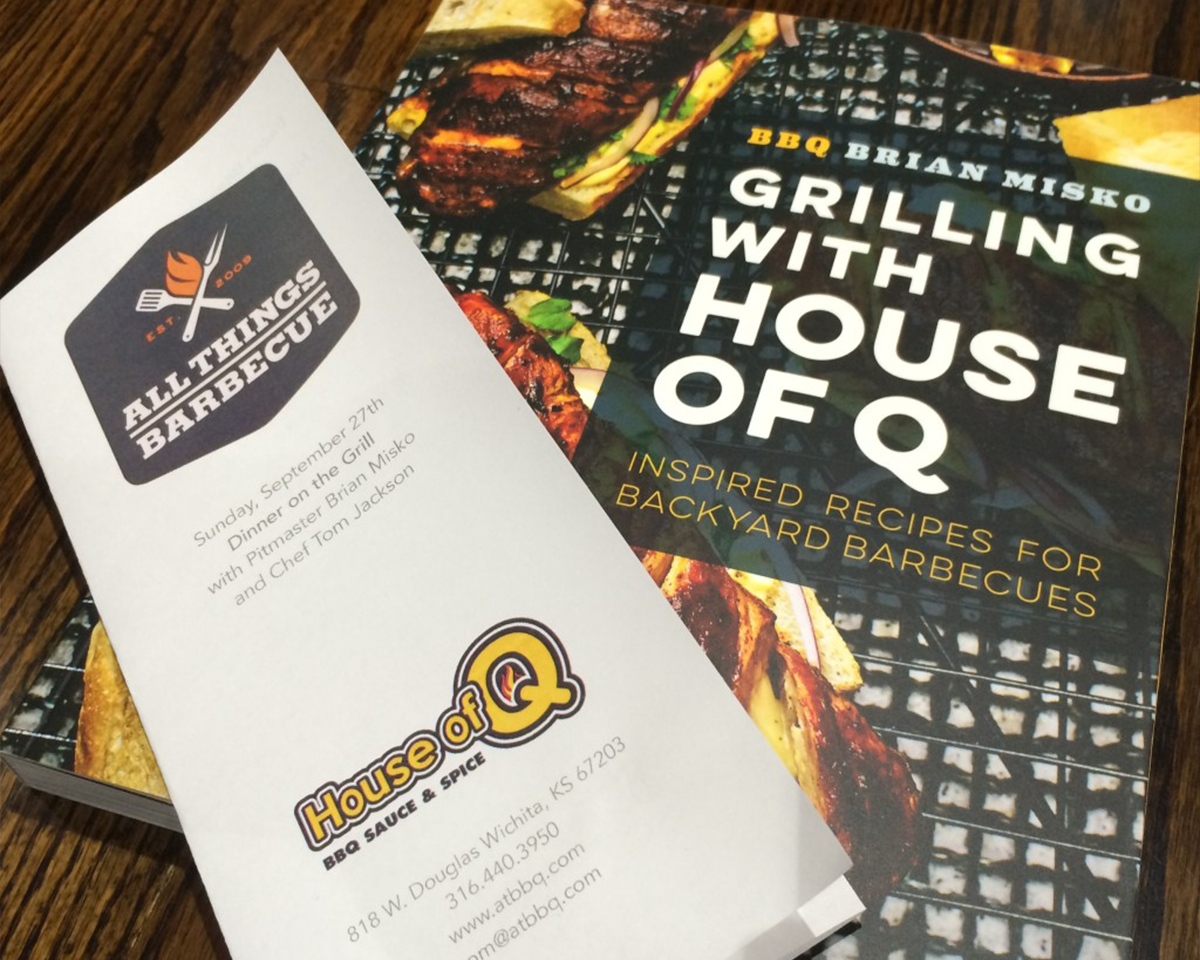 Our Wichita retailer All Things Barbecue hosts monthly cooking classes in their teaching kitchen. It's a fantastic set-up with an indoor demo kitchen that features overhead cameras so students can see what the chef's is doing from all angles and a big outdoor patio with a fleet of smokers and grills to cook on, many of which are Yoder Smokers. ATBBQ's House Chef Tom Jackson, who creates the recipes for their blog The Sauce leads classes with the help of friends like pitmaster Andy Groneman of Smoke on Wheels BBQ and occasional guest instructors.
We've been lucky enough to have BBQ Brian Misko from Vancouver's House of Q to preside over classes at ATBBQ twice now and it is always a lot of fun. Brian uses a Yoder Smokers YS1500 in BBQ competitions, taking top calls at such prestigious events as the Jack Daniel's World Championship Invitational Barbecue and the World Food Championships. He released his first cookbook, Grilling With House of Q, last year and it quickly became a bestseller in his native Canada. ATBBQ is the exclusive US distributor of House of Q's popular BBQ sauces and rubs.
There are certain folks we expect to see at All Things BBQ classes. Steve Hamous, for example, is always there to lend a hand with the Yoder Smokers:
And Kim's smiling face is always front and center at classes:
Sometimes there are new faces in the room, mostly people from the Wichita area or greater Kansas, often from neighboring states like Oklahoma, Missouri, or Nebraska. But this last class of Brian's brought visitors who flew in from almost as far away as he did! Randy and Chris came in from Billings, Montana and took the time to drive out and see the factory in Hutchinson where their Yoder Smokers pellet grills were made. They found out about Yoders via social media and learned about the classes through subscribing to ATBBQ's newsletter and The Sauce's YouTube channel. Elaine flew in from Nashville, where she cooks on a Loaded Wichita. She enjoyed Brian's Grilling With House of Q and wanted to meet the guy who could come up with a recipe called "Cockroach Chicken."
What did Elaine think of her trip?
OMG! It was worth every cent to meet Brian and attend his classes. I learned so much and have already tested my learning. I smoked the best brisket that I have ever eaten! Thank you Brian Misko! My ribs were so good that my next door neighbors deemed them: "out of the park" as in that good! I love my Yoder Loaded Wichita and she is such a pleasure to smoke and grill on. My favorite is "Cockroach Chicken." Brian's secret brine is awesome. ATBBQ is such a friendly and warm place to shop and come to classes.
Here's Brian's Cranked Up Meatloaf recipe from ATBBQ's The Sauce YouTube Channel:
If you're a Yoder Smokers owner or contemplating becoming one, ATBBQ is a great place to see a wide selection of our cookers all in one place and there is usually something cooking on their patio. Check out their upcoming cooking classes and see if there is anything that piques your interest. And let us know if you're coming!
---
---