Steven Raichlen Brings #ProjectSmoke to Wichita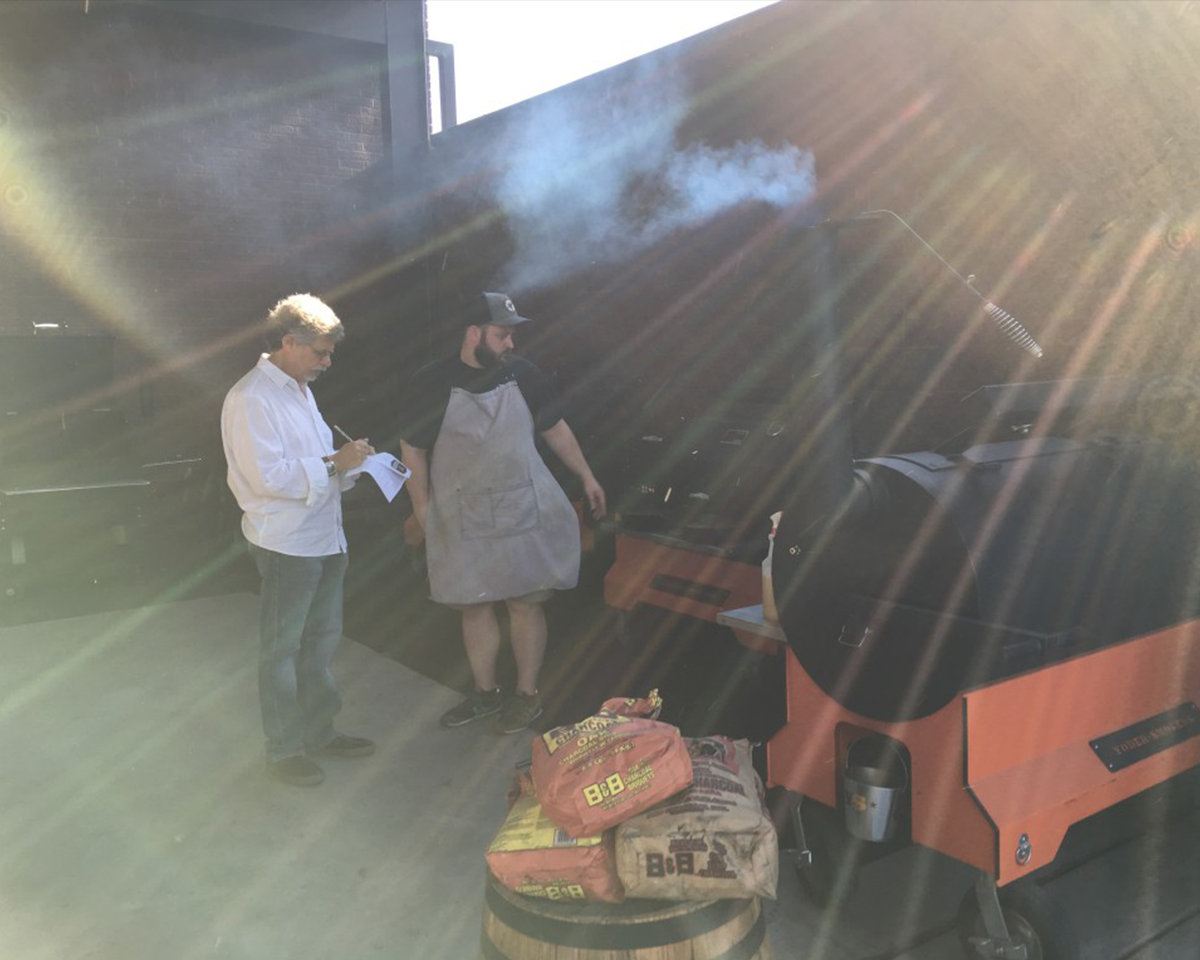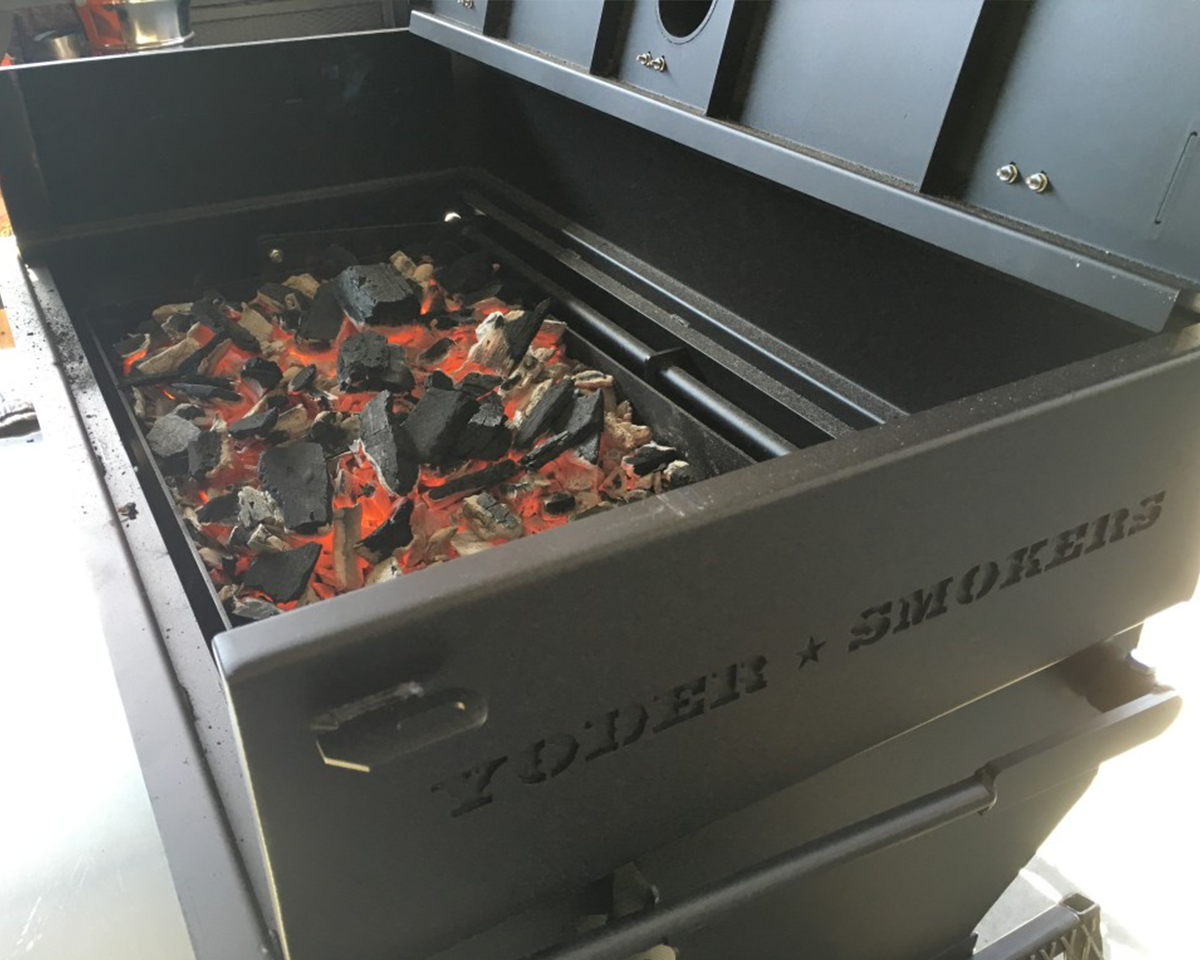 Yoder Smokers is proud to be a sponsor of Steven Raichlen's Project Smoke show on public television. We were thrilled to partner with our Wichita retailer All Things Barbecue to welcome the barbecue scholar emeritus for a series of cooking classes. It was kind of like an episode of Project Smoke, but with a whole backline of Yoders! Steven and Chef Tom from ATBBQ's The Sauce cooked up an incredible array of dishes from the new Project Smoke book on everything from the Loaded Wichita offset smoker to our 24″ x 48″ Flat Top charcoal grill and a fleet of Yoder Smokers pellet grills.
We took the grates off the charcoal pit and cooked Cowboy-style T-bones and corn in the husks right on the glowing coals.
Steven's Chinatown Spareribs were a huge hit with the crowd, shown here by Cody.
It was a lot of fun showing Steven #WhyIYoder and learning some new recipes from his barbecue travels. Smoked ice cream was another huge hit. We're going to have to do more experimenting and, hopefully, have him back sometime soon.
For more photos and video, visit Yoder Smokers on Facebook or Instagram.
Learn more about Steven Raichlen and Project Smoke at barbecuebible.com.
Check out All Things Barbecue's blog at thesauce.atbbq.com.
---
---