We Keep Them Coming Back for More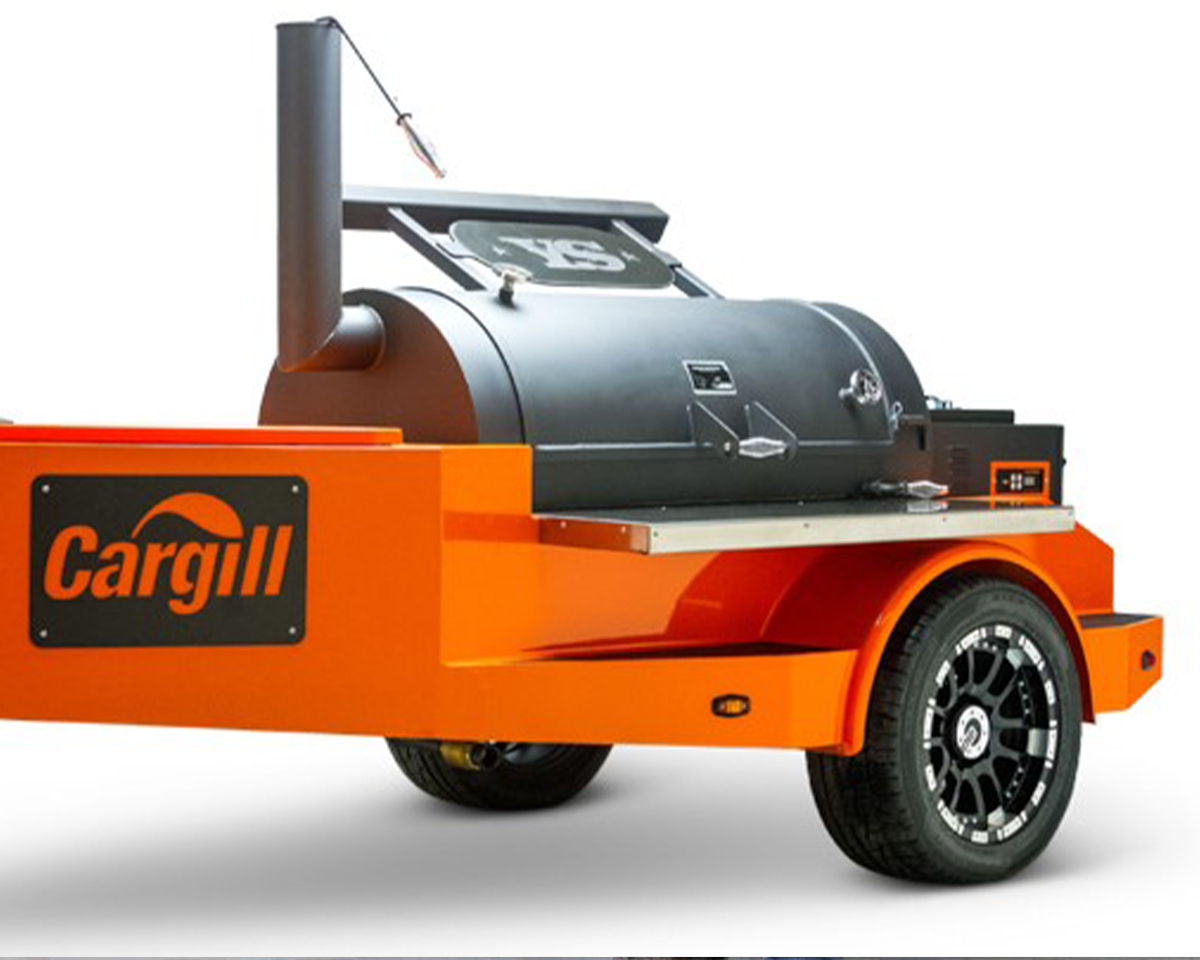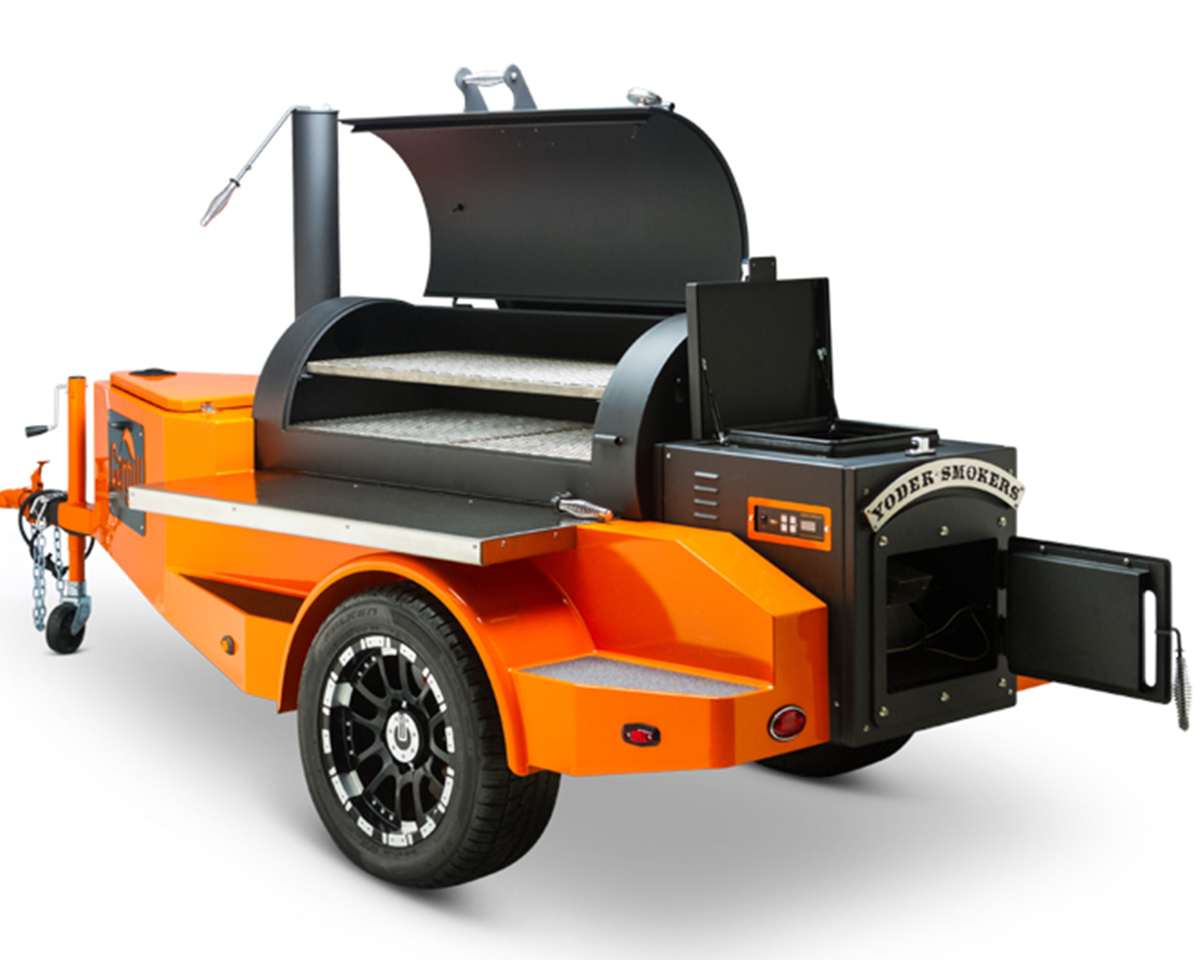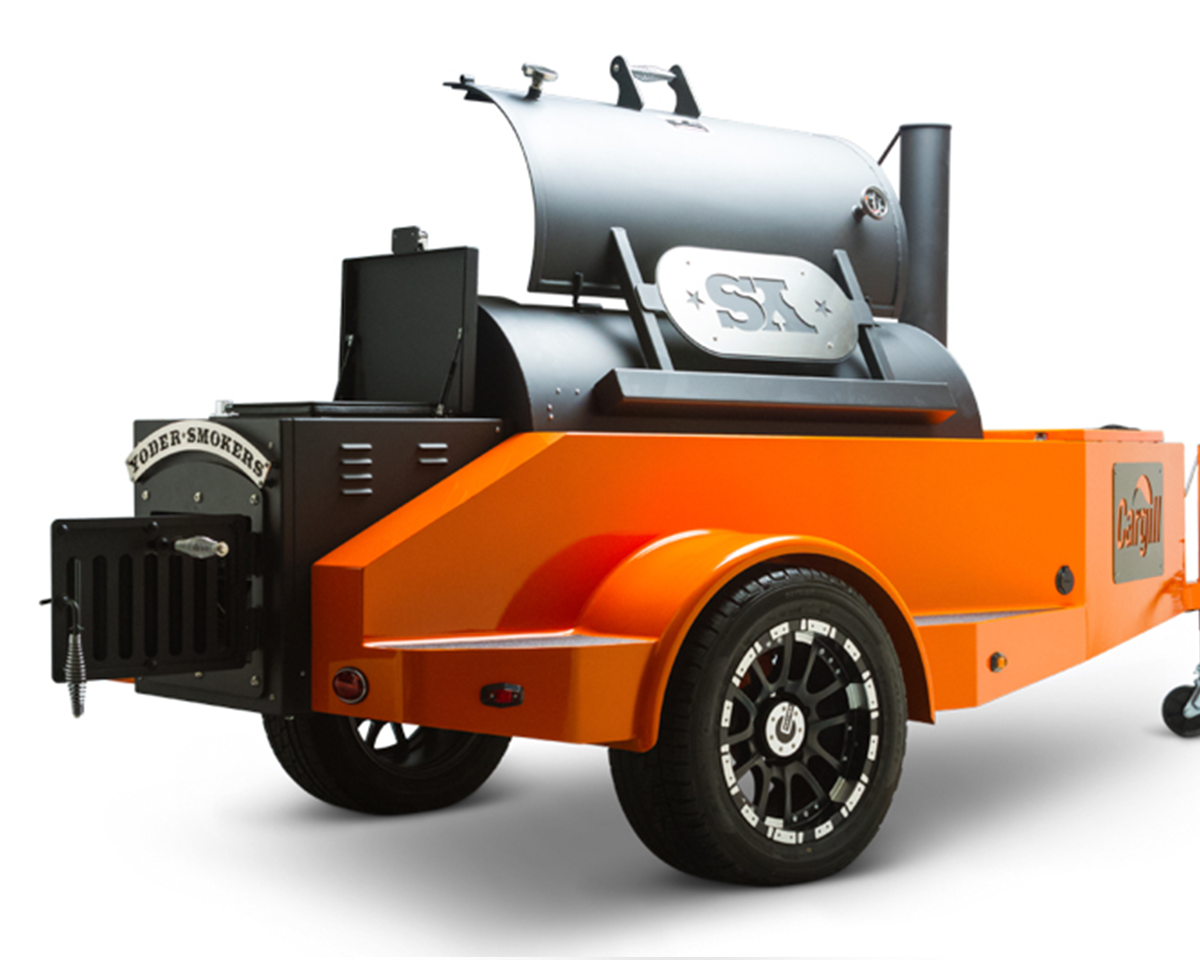 Founded in 1865 by William W. Cargill, the Cargill company is the largest privately held corporation in the United States. It's a vast, family owned business that encompasses commodities investments, agriculture, livestock and product manufacturing. Their offices stretch across the United States including several in Kansas, the home state of Yoder Smokers.
Yoder Smokers has proudly provided several cookers for Cargill over the last several years so when it's time for a new pellet grill, Cargill relies on Yoder. In November 2017, Cargill contacted Yoder again, this time for a smoker that would also be able to grill. After some conversation, the representatives at Cargill settled on the Cimarron pellet grill. The combination of convenient cooking and size made the Cimarron the perfect choice for use at company events in Dodge City KS.
The unit was built on the Cimarron Trailer Platform.
It's designed to be low, sleek and compact making it easy to transport to events. It features 16" wheels with aluminum accents which match perfectly with the iconic YS orange logo. There is a sealed tongue storage box that houses an 1100 watt inverter / battery charger and battery. All of the electronics are in a water tight enclosure. Fully self-contained, the Cimarron can run for 18-24 hours of cooking.
The cooker is large, boasting 2200 square inches of cooking area. There is a 40 pound hopper with pellet dump. The Cimarron was then further customized for Cargill to include removable second shelf rails that would allow the ability to cook a whole hog. The unit also includes a custom cut Cargill logo, painted to match the cooker.
Delivered to the company on 2/13/18, this custom cooker will be providing delicious meals for employees and the community they serve for many years to come.
---
---