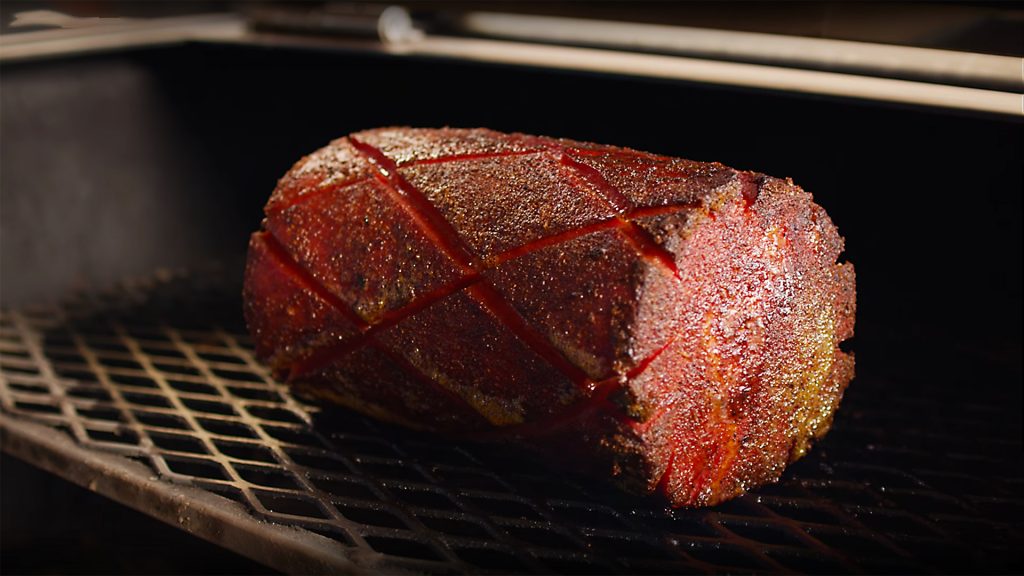 Smoked bologna is a popular recipe request. This familiar sandwich meat comes to life with smoked flavor, you won't want to have a sandwich any other way.
Smoked Bologna
Ingredients*
5 lb bologna chub
mustard
Plowboys BBQ Bovine Bold
Big Rick's Chipotle Ketchup
Instructions
Preheat your Yoder Smokers YS640 Pellet Grill to 250ºF, set up for smoking.
Score the outside of the bologna chub in a diamond pattern using a small knife, cutting about 1/4"-1/2" deep. Rub the surface with mustard. Season with Plowboys BBQ Bovine Bold. Smoke on the second shelf of the cooker for 3-3.5 hours, until the outside, is the desired color.
Glaze the bologna with Big Rick's Chipotle Ketchup, brushing all over the surface. Continue cooking another 30-45 minutes, until the ketchup is tacky on the surface. Remove from the cooker.
Slice or cube and serve, as desired.
---
Recipe developed by Chef Tom Jackson, photos by Justin Cary of All Things Barbecue