Cheesy Pastry Wrapped Asparagus
A new comfort veggie side dish, with an Italian flair!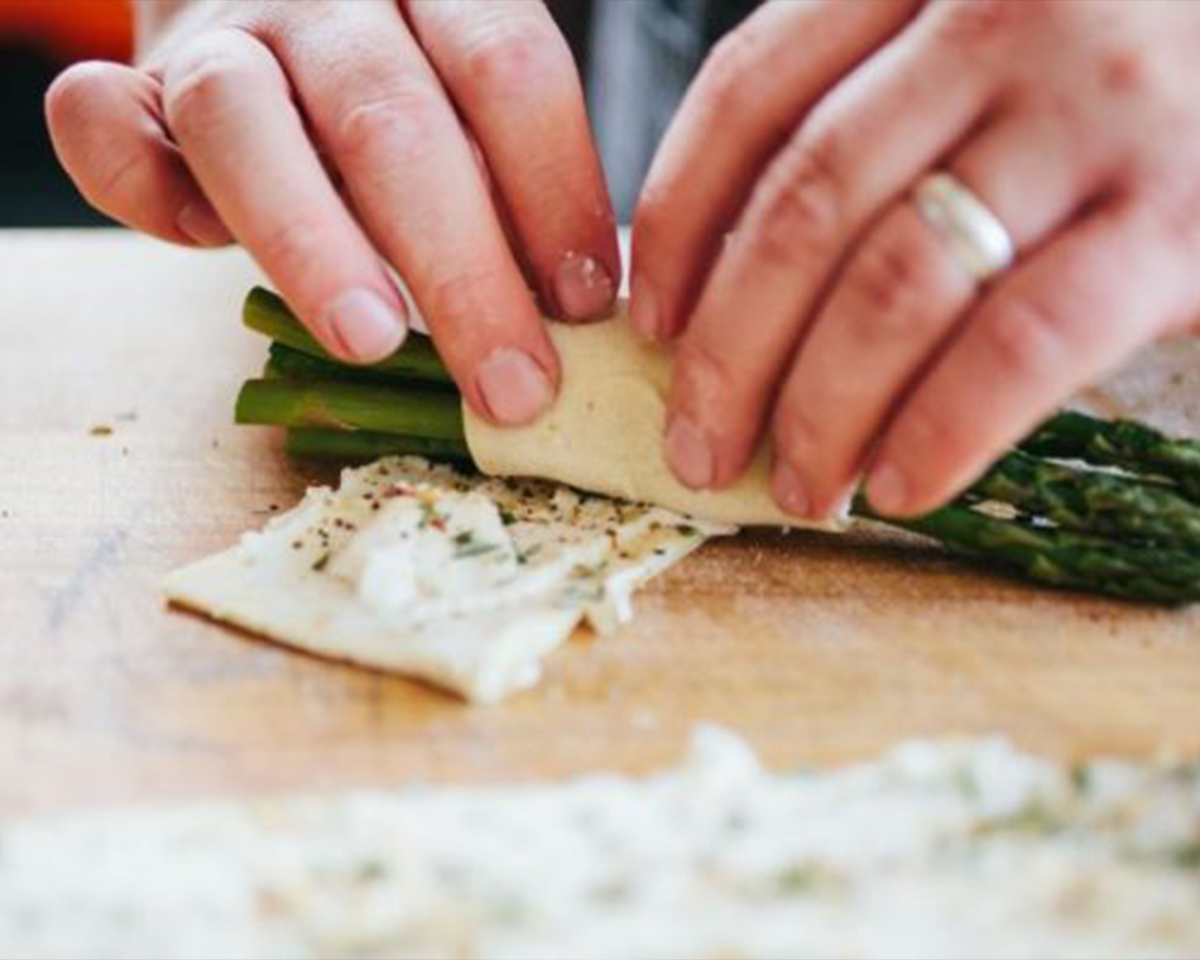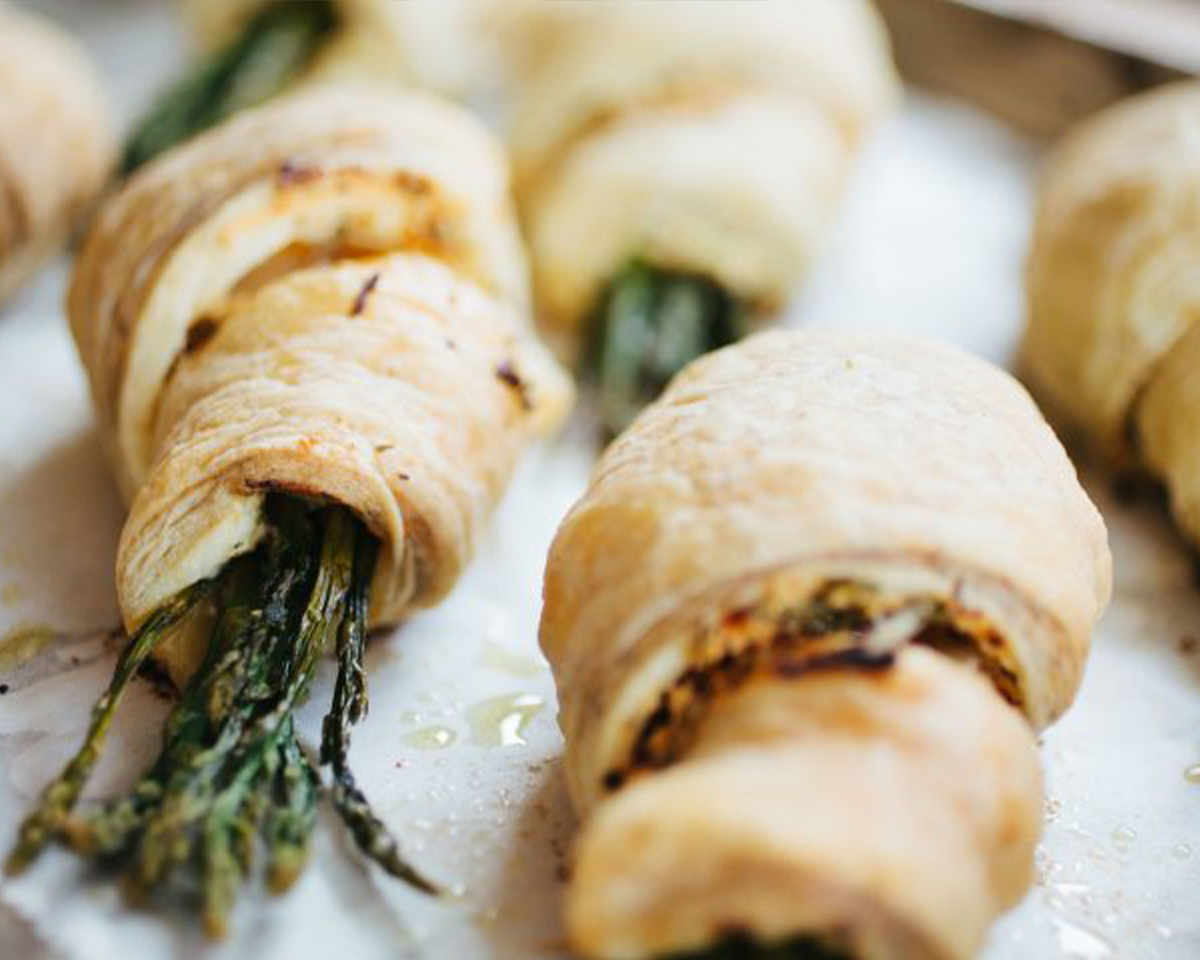 A new comfort veggie side dish, with an Italian flair! Puff pastry smeared with cheeses and spices, then wrapped around asparagus. Baked on the grill until light gold in color. The interior is creamy and cheesy, the exterior light and flaky!
Ingredients
1 lb asparagus, woody ends trimmed
2 sheets frozen puff pastry, thawed
3/4 cup ricotta
1/2 cup parmesan, fine grated
1/4 cup cream cheese, room temp
1/4 cup Italian dressing
Cattleman's Grill Italiano Seasoning
Olive oil, for brushing
Instructions
Preheat your Yoder Smokers YS640 Pellet Grill to 400ºF, set up for indirect grilling.
Combine the ricotta, parmesan and Italian dressing in a small bowl and mix well. Season with Cattleman's Grill Italiano Seasoning. Taste and adjust seasoning as needed.
Slice each square of frozen puff pastry into four equal sized strips. Spread an equal amount of the cheese filling over each strip.
Divide the pound of asparagus into 8 equal portions. Lay a bundle of asparagus on the cheese topped pastry, and roll the pastry around the asparagus. Place each serving on a parchment lined sheet pan.
Place the sheet pan on the second shelf of the smoked and cook until the pastry is cooked through and light golden brown in color, about 45 minutes.
---
Recipe developed by Chef
Tom Jackson, photos by Justin Cary of All Things Barbecue