Smoked Country Style Ribs
Unhinged BBQ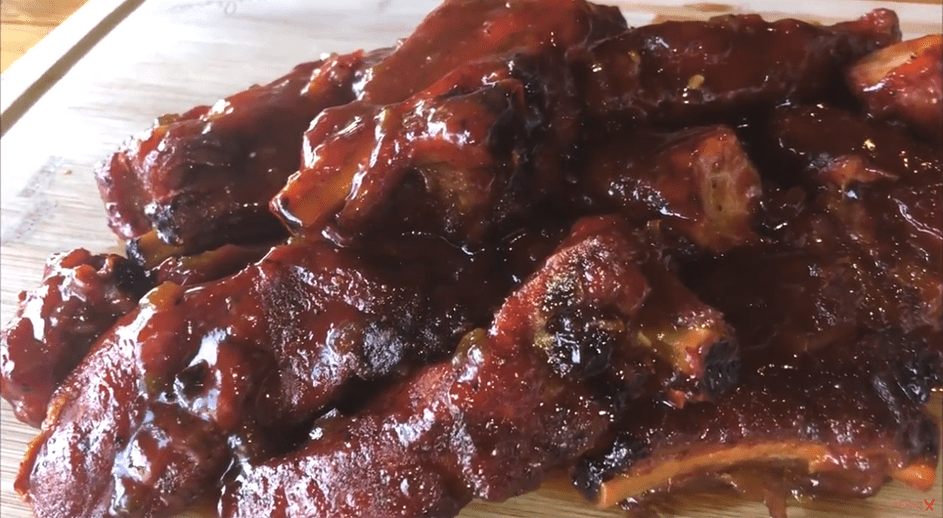 This Country Style Rib recipe is from our friends at Unhinged BBQ. These ribs are lip smackin' good with the combination of honey and Jalepeno flavors. You'll want to make extra – because it won't last long!
Country Style Ribs are a very affordable cut a meat. This turns out to be fall-apart tender. The Plowboys Yardbird rub is a top notch bbq rub and the Countryside Jalapeño BBQ Sauce is great for country style ribs.
Smoked Country Style Ribs Recipe
Ingredients
3-4 lbs country style ribs
Countryside Jalapeno BBQ Sauce
Plowboys Yardbird Rub
3/4 cup apple juice
1 cup brown sugar
1 stick butter
1/3 cup Honey
Directions
Set your YS640 to 250°.
Season your ribs with bbq rub and allow time for rub to set up. Put your ribs on the smoker for 2 hours.
Remove from the grill and put the ribs in a pan. Add the apple juice, bbq sauce, brown sugar, butter. Mix it all up and drizzle honey over everything. Cover the pan with tin foil.
Increase temperature of the smoker to 275° and put the pan back on the grill for 1.5 more hours.
When time is up, take the pan off the grill and take the ribs out. Remove the braising liquid from the pan. Put the ribs back in the pan and gently toss the ribs in bbq sauce and honey. Put the pan back on the smoker for 20 minutes to allow sauce to set up.
Dig in and enjoy!
---
Video by Unhinged BBQ.
88 Views