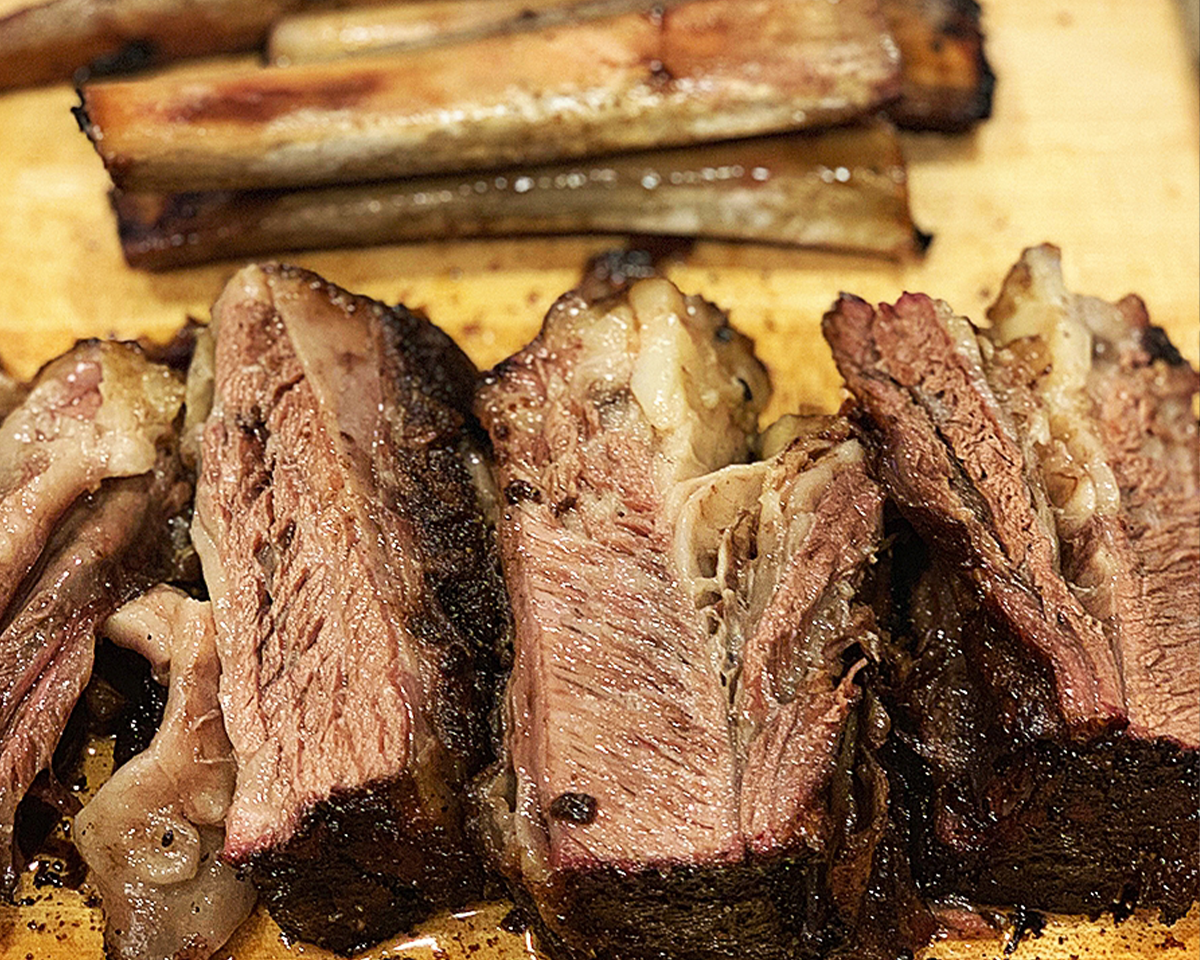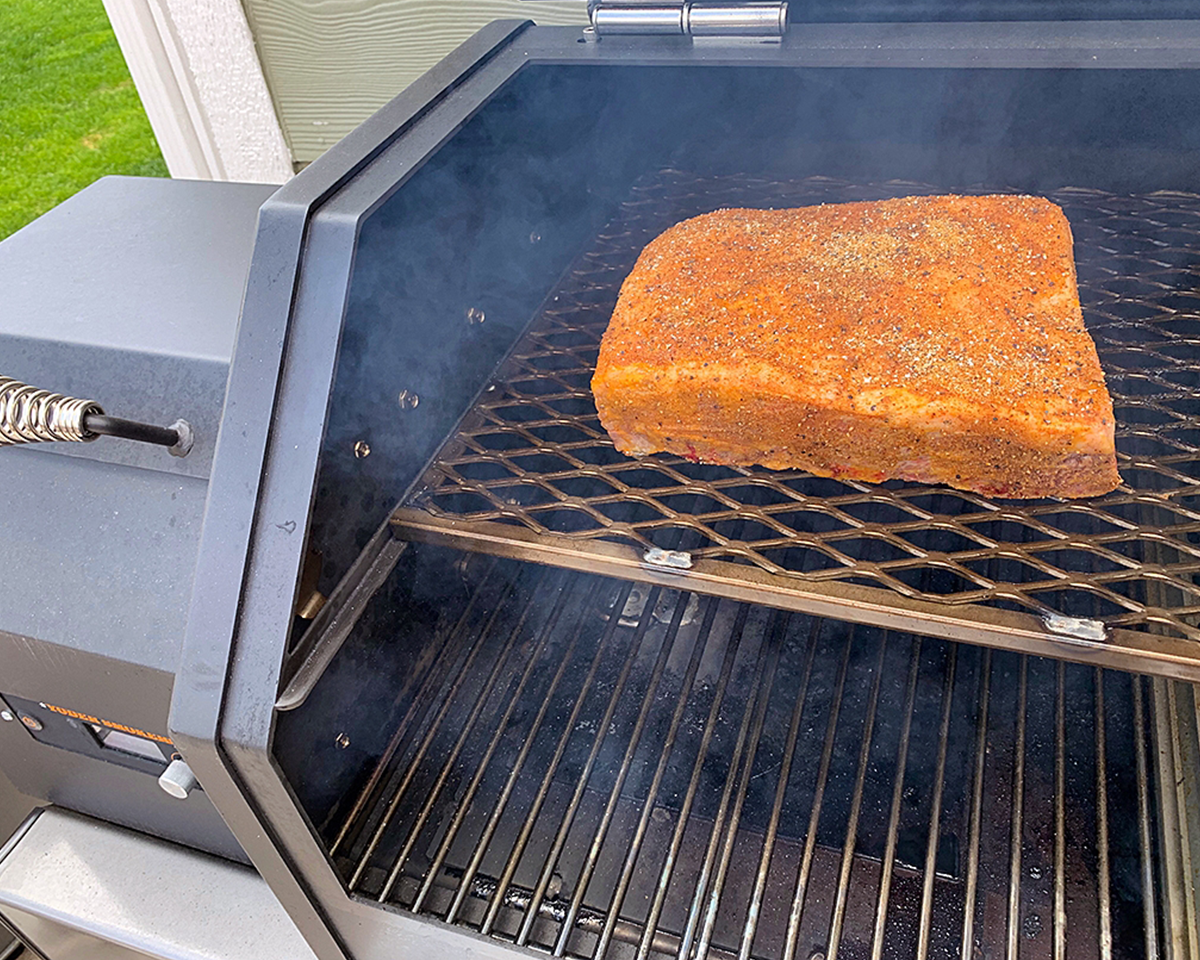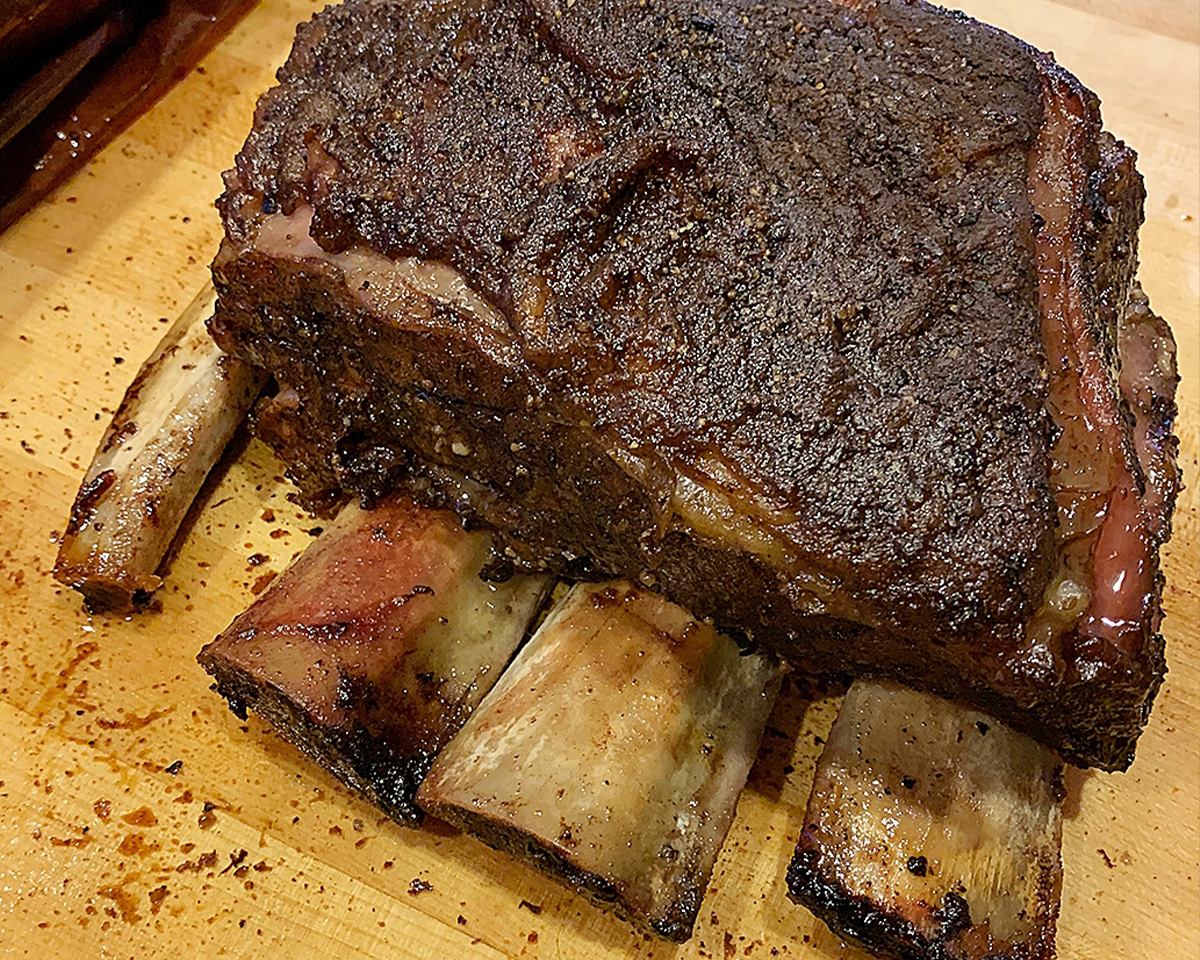 Since picking up his new Yoder Smokers YS640s on May 24, Denver Realtor Matt Thomas has been putting it to the test and can't say enough about the pellet grill's quality and ability to produce perfectly-cooked BBQ.
So far, he's experimented by reverse-searing steaks, tri tips and smoking a full packer brisket, beef ribs and chicken. Everything he's cooked on the YS640s has turned out amazing.
"This smoker rendered those beef ribs to melty, beefy goodness," Matt said, "and the brisket was cooked to perfection. So far my experience with the new Yoder 640s has been all positive."
Matt was one of the first customers to receive a new Yoder Smokers S-Series pellet grill. The S-Series was introduced in late April and features the new ACS (adaptive control system) with WiFi and Bluetooth connectivity, two integrated food probes, programmable settings, an enhanced ignition system and more.
From how the YS640s looks to how it operates, Matt said he couldn't be more impressed.
"It's obvious this baby is well built," he said, "and it looks like a hoss on my patio!"
No babysitting
The YS640s offers true set-it-and-forget-it capability. Through an app on his phone, Matt can monitor the status of his food, adjust temperatures, receive alerts and set recipes. The application is user-friendly, he said, and the probes used to monitor food are high-quality.
"Not having to babysit the grill keeps me from unnecessarily opening it," he said. "If you're lookin', you ain't cookin'."<
The YS640s comes mounted on a beautifully-painted competition cart featuring upgraded 8" heavy-duty casters for ease of transportation.
"I love the comp cart," Matt said. "It makes it easy to maneuver the smoker."
He also loves how easy it is to operate the YS640s. As a Realtor, husband and father of four, Matt needs a grill that doesn't require a lot of attention.
"I'm often very busy, especially on the weekends," he said, "so a pellet smoker works great for me when I'm in a hurry or limited on time and can't tend to a fire at all times."
Hooked on BBQ
Matt developed a passion for BBQ at a young age and has even structured vacations around traveling the country to discover worthy BBQ destinations. Recently he has become more involved in the burgeoning Denver BBQ scene and competed in a backyard rib competition, taking first place for his ribs and being named Grand Champion of the event. A local BBQ restaurant plans to add his award-winning ribs to their menu this summer.
Seeking to up his BBQ game, Matt phased out his gas grill and now prefers to cook exclusively with wood, charcoal and pellets. He was looking for a high-quality, reliable grill that's built to last. The owners of Proud Souls Barbecue and Provisions, a Denver shop that sells barbecue cookers and supplies, recommended Yoder Smokers pits.
"They have been raving about them and promoting them – touting their quality and capabilities and the fact that they are so thoughtfully engineered and sturdily constructed," Matt said.
He's thankful every day that he took their advice.
"With my new Yoder, I feel like I've 'graduated' to a more sophisticated and capable pellet smoker, one built to last and with the latest technology, and I know it's a great brand. I love that it's manufactured in the U.S.," he said.
---
---