Beef Rib Tacos with Fire Roasted Salsa
These beef rib tacos are a feast for the eyes and the senses.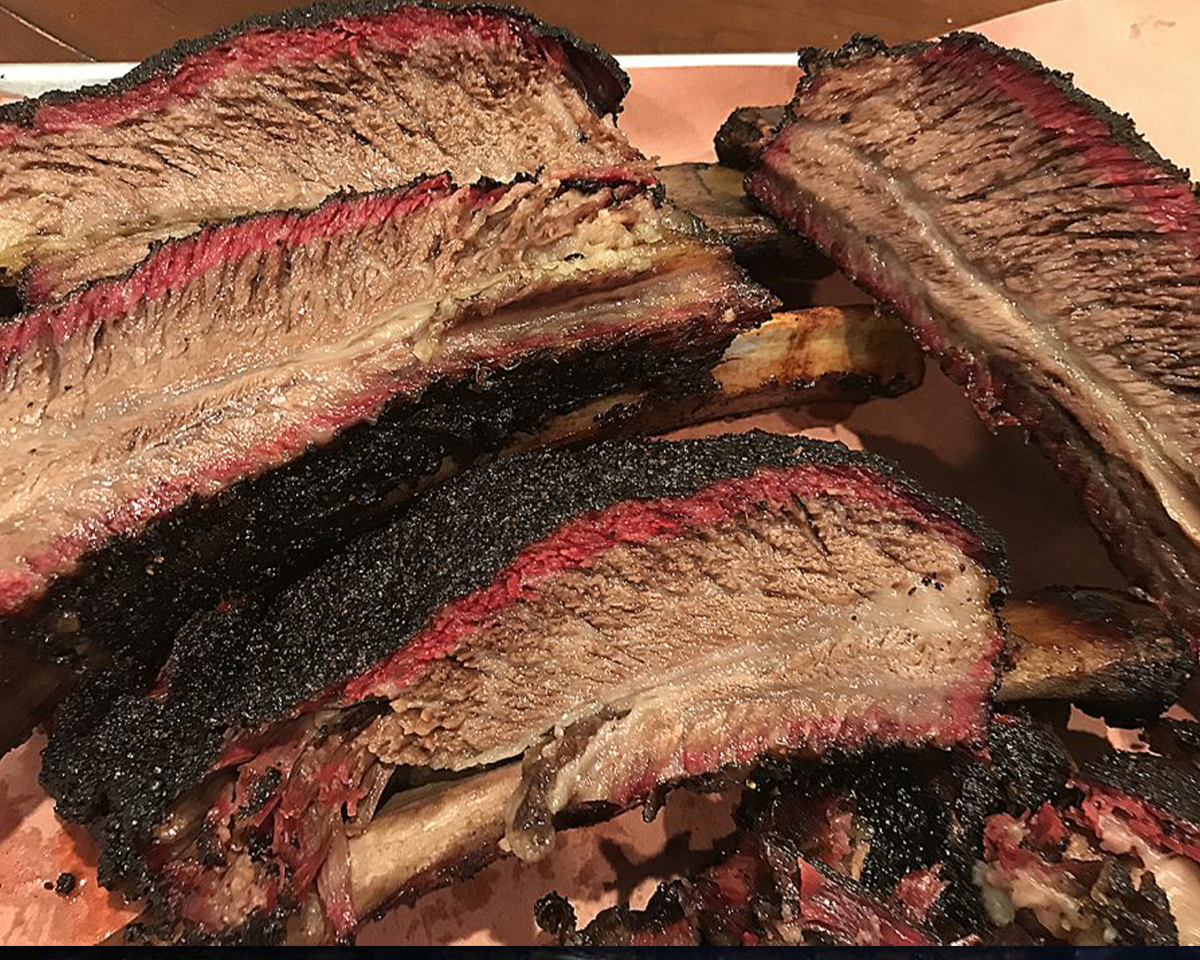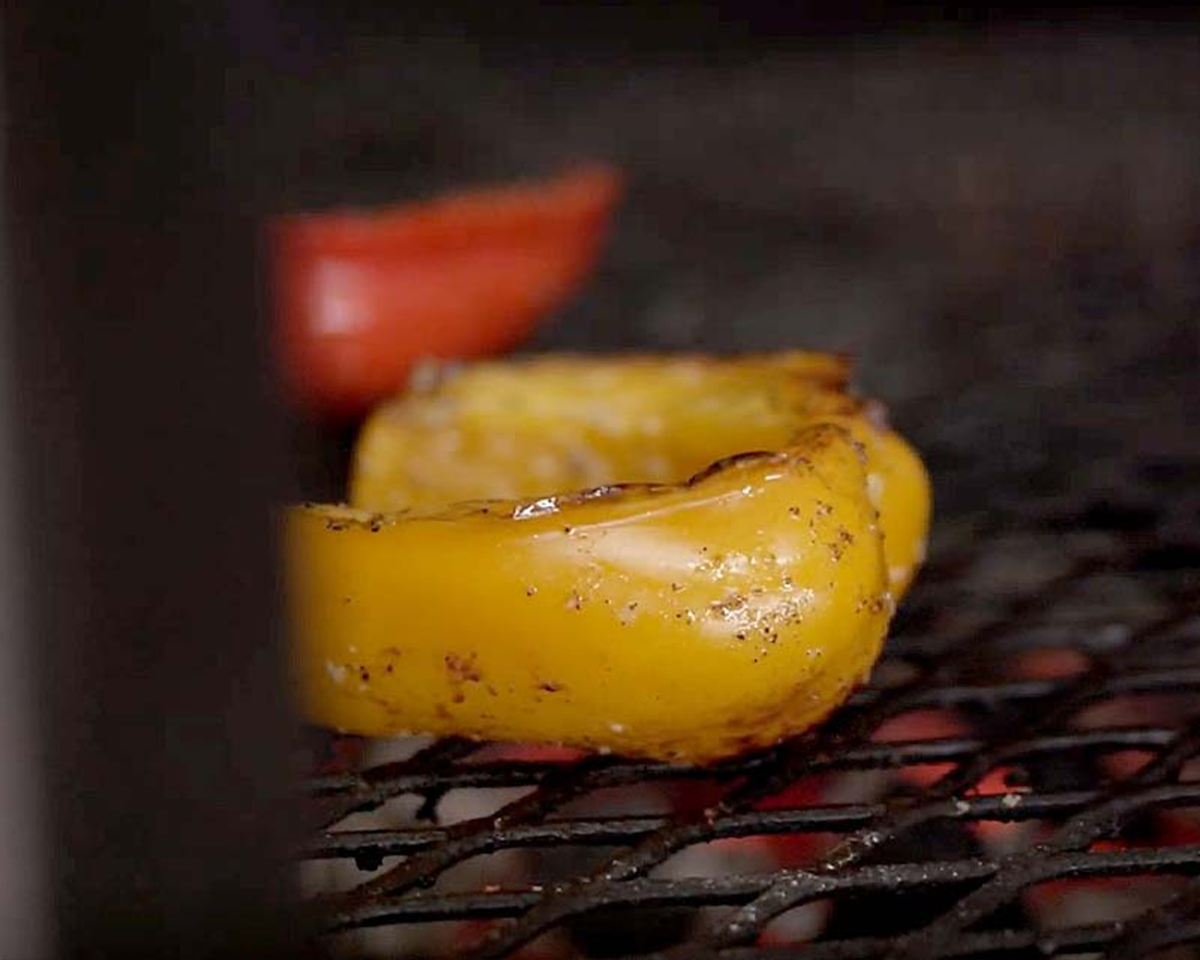 These beef rib tacos are a feast for the eyes and the senses. The rich, juicy rib meat is complemented by a chunky salsa made from roasted tomatoes, onions, jalapeño and garlic. The result is "crunchy, fresh, acidic, smokey and just the right amount of spice," says Andres Padilla, who cooked these up on his YS640.
Beef Rib Tacos with Fire Roasted Salsa Recipe
Ingredients for the Beef Rub
1/2 cup kosher coarse salt
1/4 cup + 1 tbsp coarse black pepper
3 tbsp garlic powder
2 tbsp Hungarian paprika
2 tbsp ancho chile powder
2 K cups Colombian coffee*** A MUST
1 tbsp celery seed
Ingredients for the Fire Roasted Salsa
5 vine ripened tomatoes
1 small spanish onion
Jalapeño
1 large garlic clove
Directions
I used beef ribs from the plate, not the chuck. I removed all the silver skin from the meat side but left the membrane on the bone side intact. I seasoned them with my own rub for beef ribs and briskets and let them sit overnight wrapped tightly in cling wrap.
I smoked them on my YS640 overnight at 230F with oak pellets for approximately 16 hours. I rotate them in the cooker as needed to try and cook them as evenly as possible. I smoke them unwrapped and no spritzing until they reach 190 internal temperature.
At this point, I spritz them with a 50/50 mixture of water and apple cider vinegar and wrap them in butcher paper. Doing this will help soften the amazing crusty brisket like bark that they will have slowly developed overnight.
I place them back in the cooker and let them reach an internal temperature of about 203-209 (I've found that between these temps is when beef ribs will be perfectly probe tender). Pull them off the cooker and let them rest in a cooler for an hour before cutting them with a scalloped slicing knife (these knives make slicing brisket and ribs effortless, and you won't ruin the bark).

For the Salsa
I couldn't decide if I wanted a pico de gallo for the tacos to cut the richness of the beef rib a bit or if I wanted a fire roasted sauce, so I said why not both? I coated all of the ingredients in a little olive oil and took them to an open fire on the YS640 to get a good char on them (I didn't want to cook them through, so I left the chamber open).
The idea was to get a good char on the outside quick and keep some texture to the onions and tomatoes as a good pico would have. I let the jalapeño cook through a bit and deseeded and stemmed, and the garlic clove I let cook until completely softened. I removed the pulp from the tomatoes then diced them along with the onion. The jalapeños I minced finely and the garlic clove I mashed into a paste with a bit of kosher salt and a couple of minced cilantro stems.
I combined everything together in a bowl, adding some fresh chopped cilantro and lime juice. The results were exactly what I wanted for the tacos; crunchy, fresh, acidic, smokey and just the right amount of spice, the mashed garlic added a lot of depth to it all.

For the Tortillas
I like to use Mission with corn tortillas, and I use my lodge cast iron pizza pan to heat them up.
I heat the pan on high for about 15 min with NO oil then I quickly dip the tortillas one by one into a bowl of ice cold water, shaking off the excess before dropping them on the smoking hot pan for approximately 1-1.5 minutes. This steams the tortilla through and also gives them visually pleasing brown spots on one side.
Once the tortillas start to curl up slightly around the edges, I flip them and let them go about 30 seconds, just enough to steam off any remaining water. Quickly place them in a tortilla warmer or in an aluminum foil packet lined with paper towels (this will soften them up just right). Repeat the process until you have enough tortillas.