Char-Crusted Beef Tri-tip Sandwich
Combining perfectly-cooked beef tri-tips and grilled veggies off a Yoder Smokers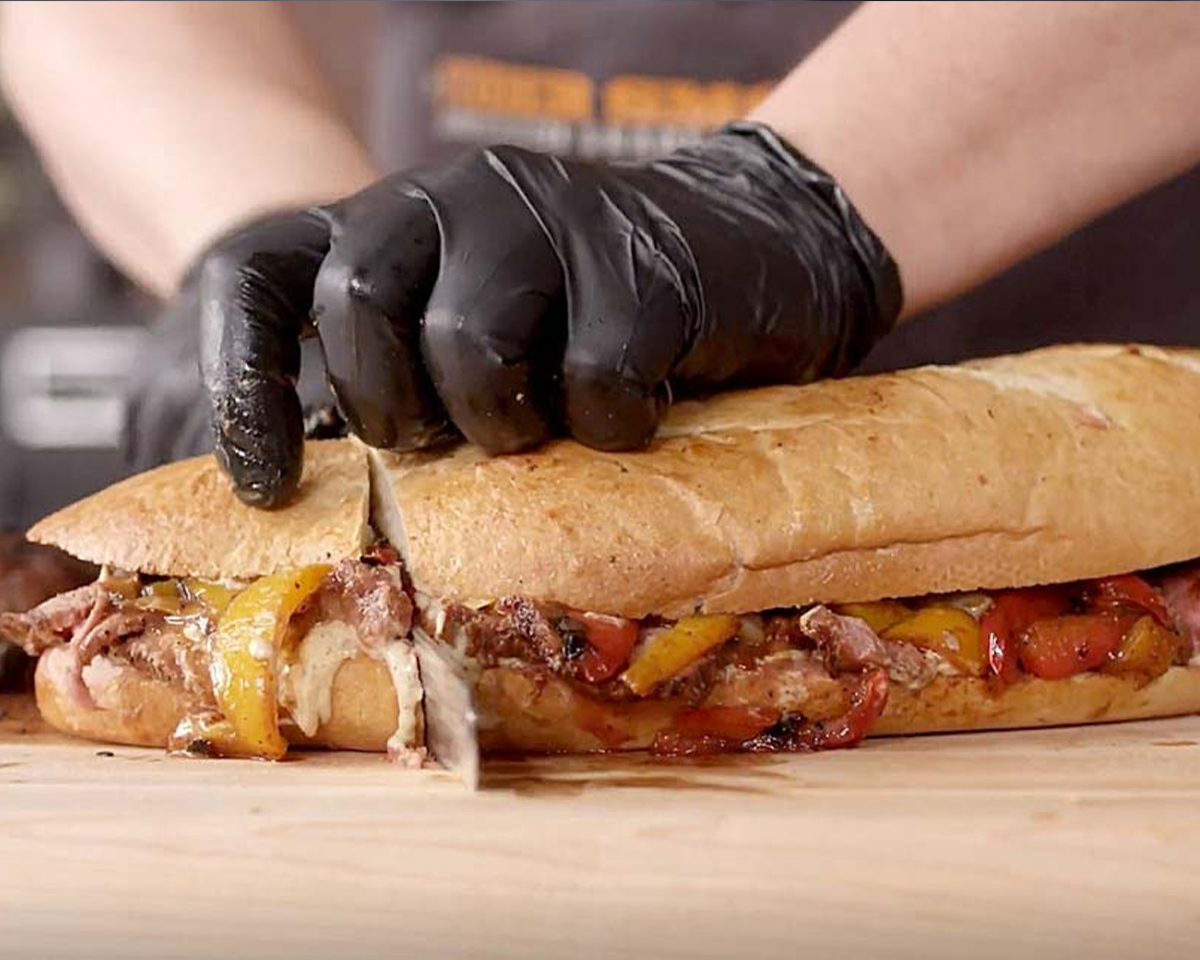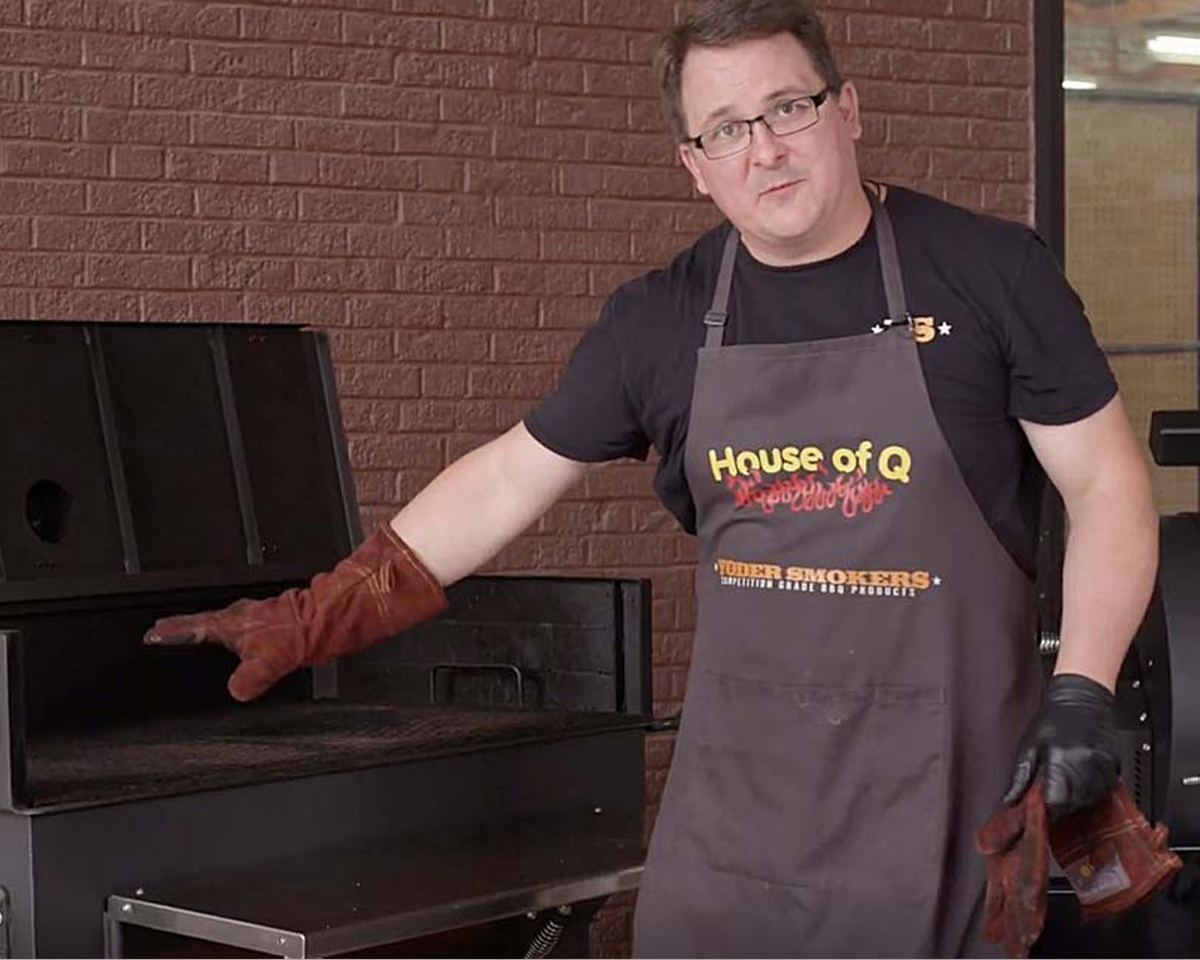 By BBQ Brian Misko, Owner and Pitmaster at House of Q
Combining perfectly-cooked beef tri-tips and grilled veggies off a Yoder Smokers Charcoal Flat Top Grill, this hearty, flavorful sandwich is great for a family meal or to feed a large gathering. Go here to see a video of how Brian puts the sandwich together: https://youtu.be/DjobJi0UfEE
Char-Crusted Beef Tri-tip Sandwich Recipe
Ingredients
2-3 lb Beef tri-tip
2-3 Tbs House of Q House Rub
1 Tbs Black pepper
1 Tbs Brown Sugar
1 red bell pepper – sliced
1 yellow bell pepper – sliced
1 sweet onion – sliced
2-3 Tbs butter
1/2 cup Rock'n Red BBQ Sauce
1 cup mayonnaise
2-3 Tbs horseradish (adjust to taste)
2-3 Tbs Slow Smoke Gold BBQ Sauce
1 Tsp granulated garlic
1 Tsp granulated onion
1 Tsp black pepper
1 soft crust baguette or soft buns
Directions
Prepare your grill for high heat-direct grilling with half or one area left as your safe zone or where there is no heat.
Mix the rub ingredients together and crust the tri-tip steak all over with the spices. Sear on the hot side of the grill for a few minutes with the lid closed. Turn the steak over and sear the other side. Once there is a crust established on the steak, move it to the safe zone. Monitor the internal temperature and remove the steak from the grill when it reaches 125-130 F for medium rare. This is a steak that really warrants at most a medium doneness… medium-rare is best. Let rest for 5-10 minutes and slice across the grain for serving.
While the tritip is cooking, saute the peppers and onions in a skillet. (alternately is to grill the peppers and onions and remove from the grill to mix with sauce.) Once soft, add the bbq sauce and stir to mix the vegetables. Shut off the heat and hold to serve.
In a bowl, mix the mayonnaise, horseradish, BBQ sauce and spices. Stir to mix and set aside.
Once the meat is rested, slice and set aside. To assemble the sandwich, slice the baguette the full length and open on a cutting board. Coat the bread with the mayonnaise mixture and then slices of the tritip. Top with the vegetables and close the top part of the bread loaf. Slice across the loaf into individual portions and serve.