Smoked Spatchcock Chicken and Mexican Style Corn
By Derek Degenhardt / North Texas Smoke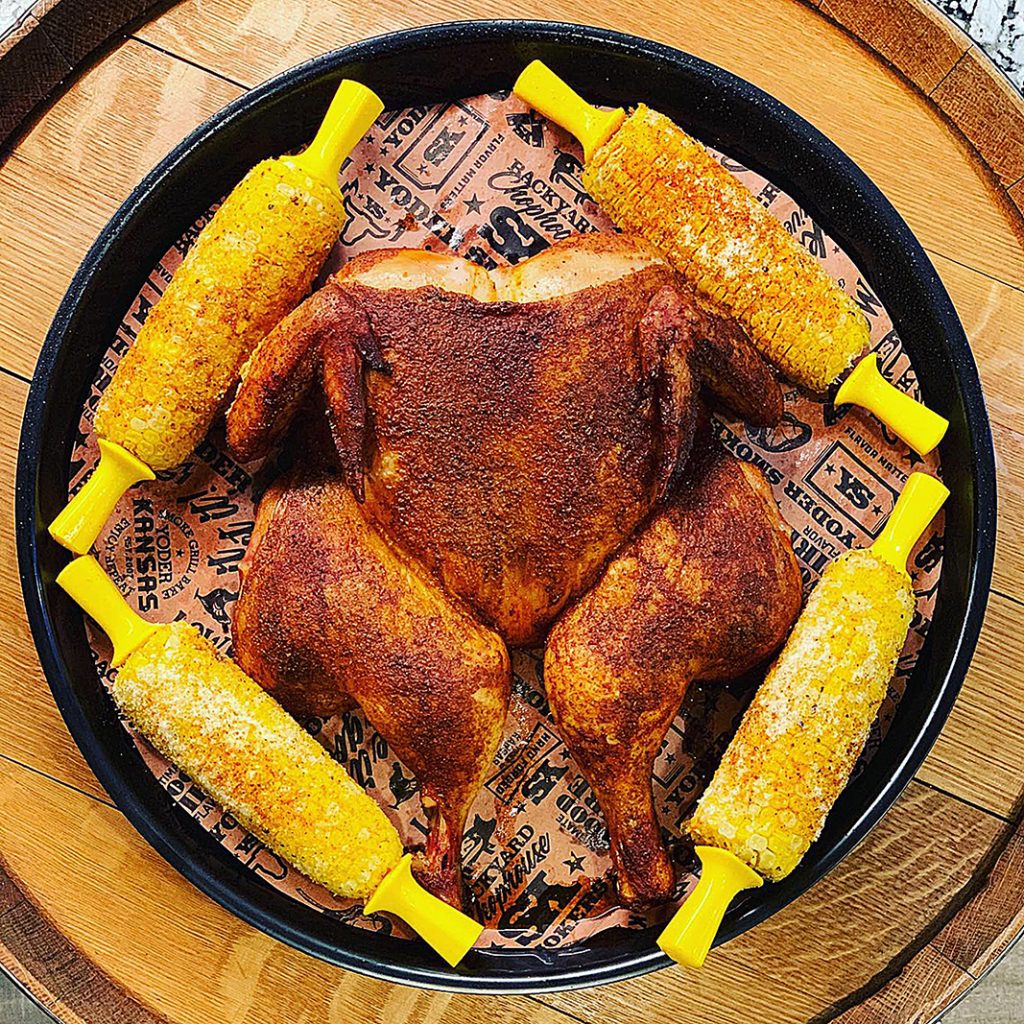 Smoked chicken on a YS640 is great. Using the spatchcock method not only gives you a faster cooking bird but also gets more smoke deeper into the meat. Pair with this simple smoked corn recipe and you have a great summer time meal.
Smoked Spatchcock Chicken and Mexican Style Corn Recipe
Ingredients
For the chicken
For the corn
4 ears of sweet corn, shucked
Squeeze butter
Grated parmesan cheese
Start by using poultry shears to cut along each side of the backbone of the chicken and remove it. Then turn the chicken breast side up and press on the breastbone to flatten the chicken. This method helps cook the chicken evenly.
Season above and under the skin with a Salt/Pepper/Garlic rub and a BBQ rub, then hit the YS640. Using 100% cherry pellets, start at 225° for 1 hr then bump it up to 325°. Spray the skin with cooking spray and take the bird to 165° in the breast meat, which is about 1-1.5 hrs. depending on your bird size.
Prepare the corn
Rub down ears of corn with squeeze butter and hit heavy with a SPG rub. Wrap the corn in foil and put on the smoker with the chicken when you take it to 325° for about 30 min or until tender. Then pull out of the foil, reapply butter and sprinkle heavy with grated parmesan cheese and a sweet and spicy BBQ rub.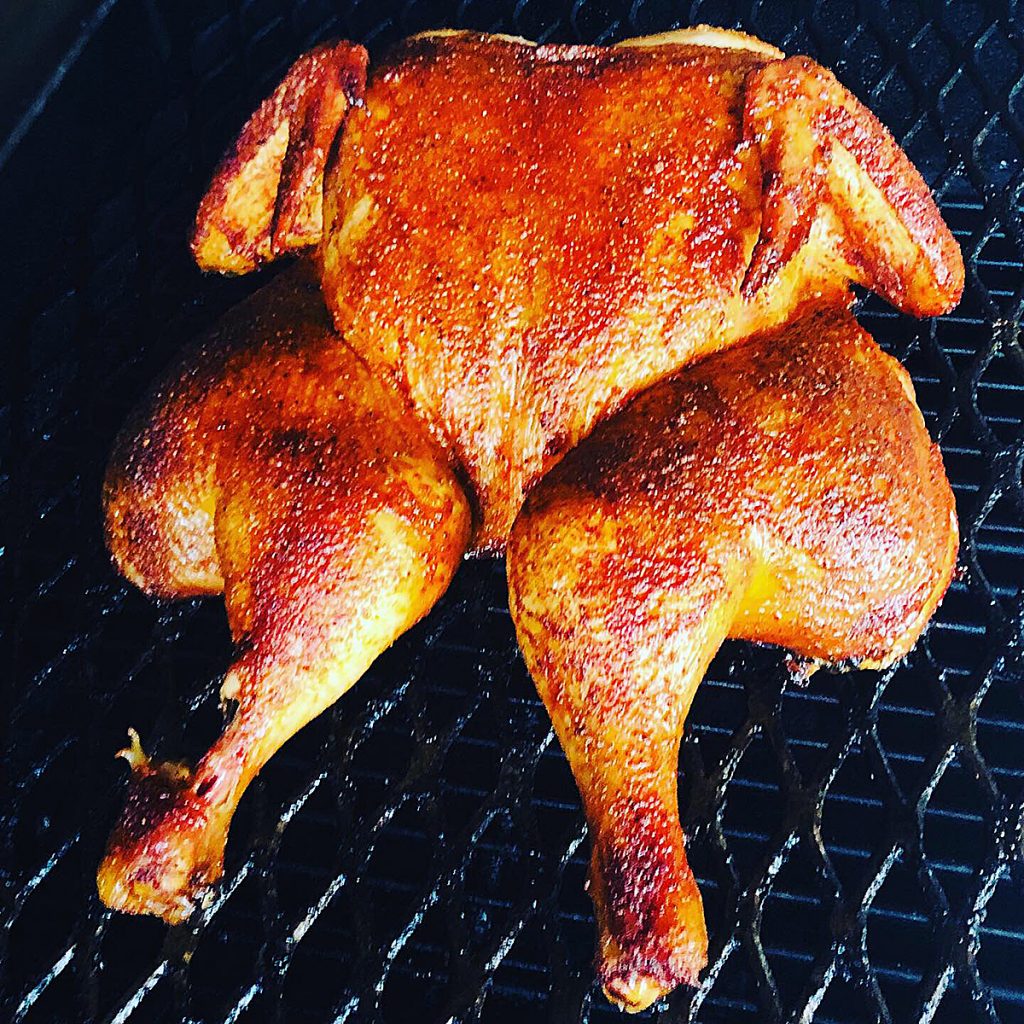 57 Views