BBQ Brian's Beef Ribs
By Brian Misko, Owner and Pitmaster at House of Q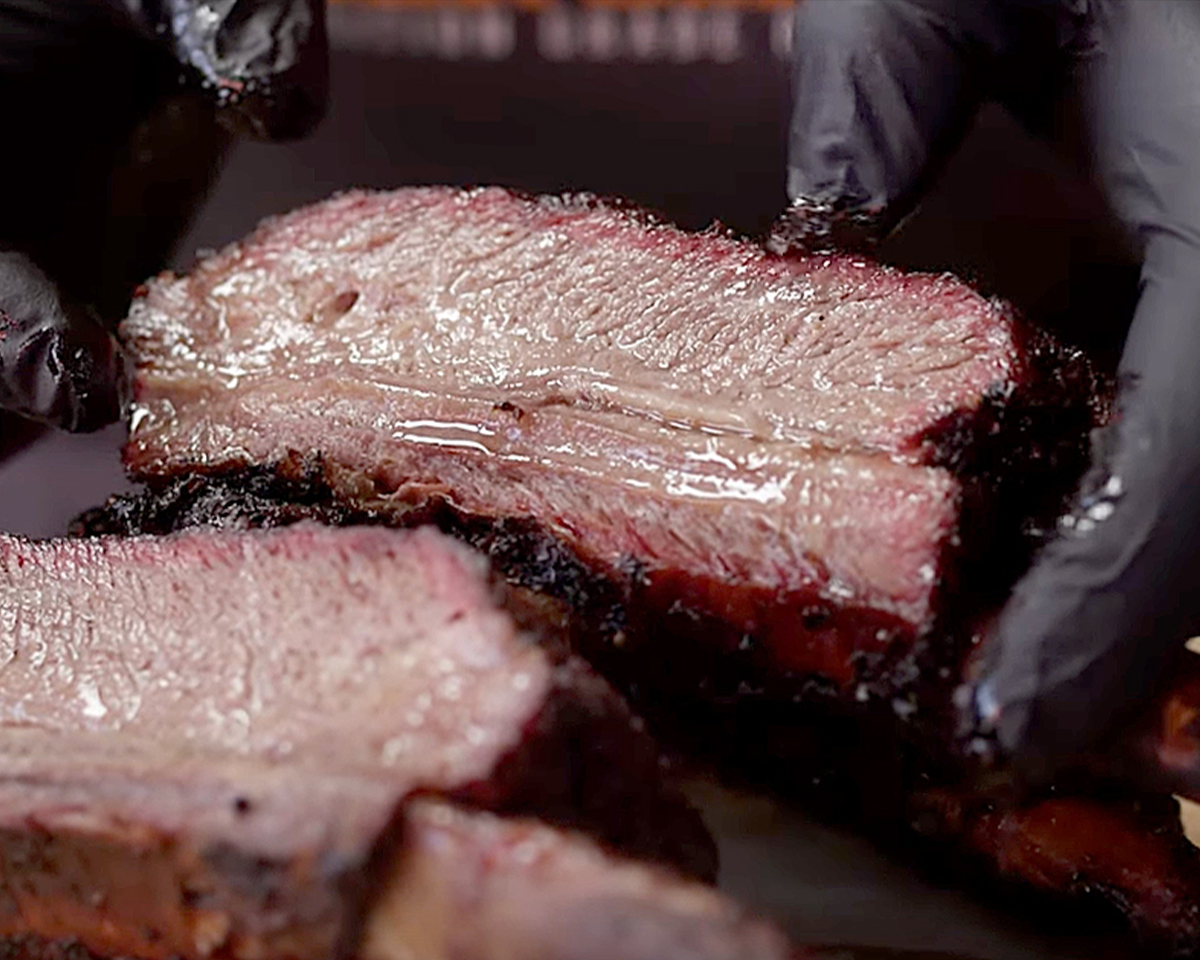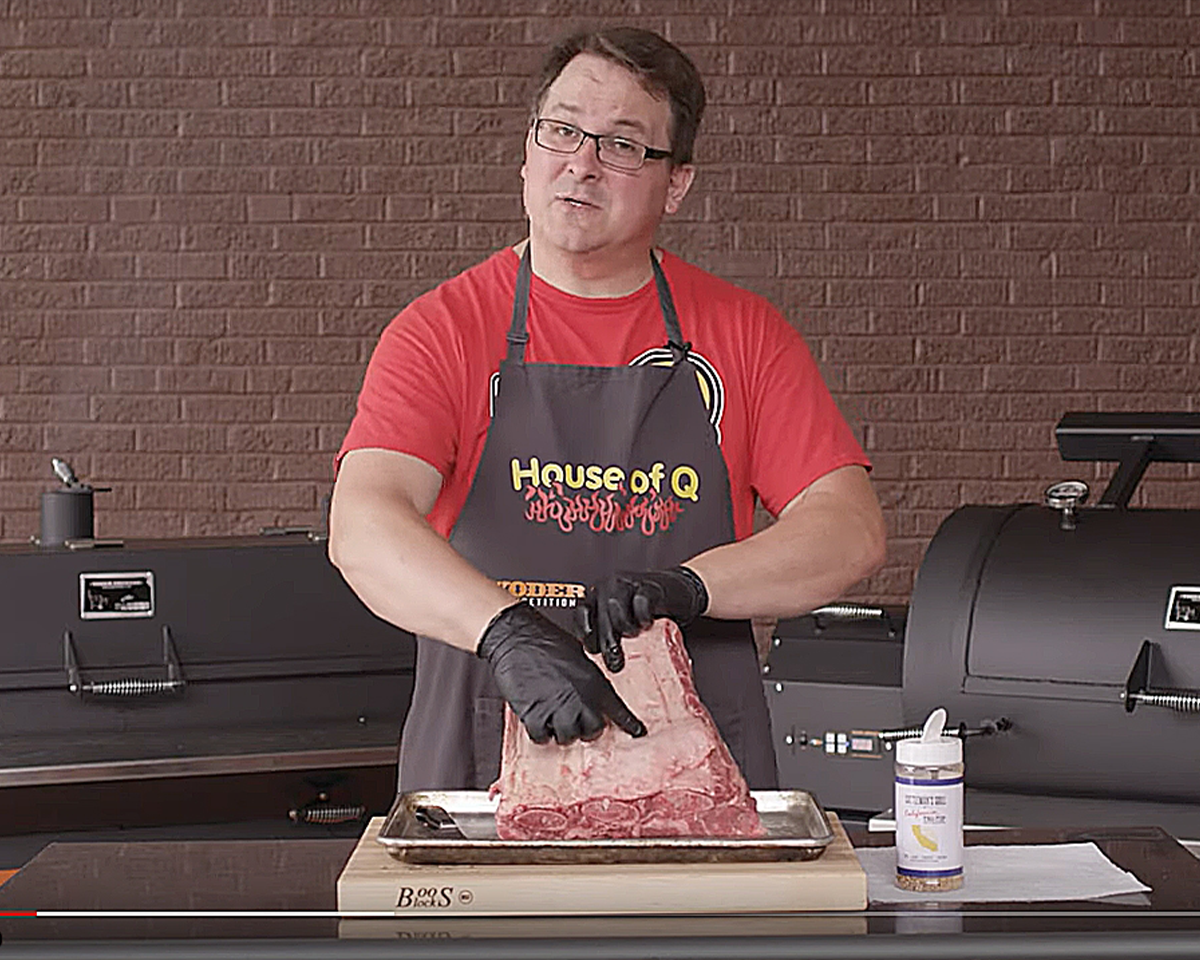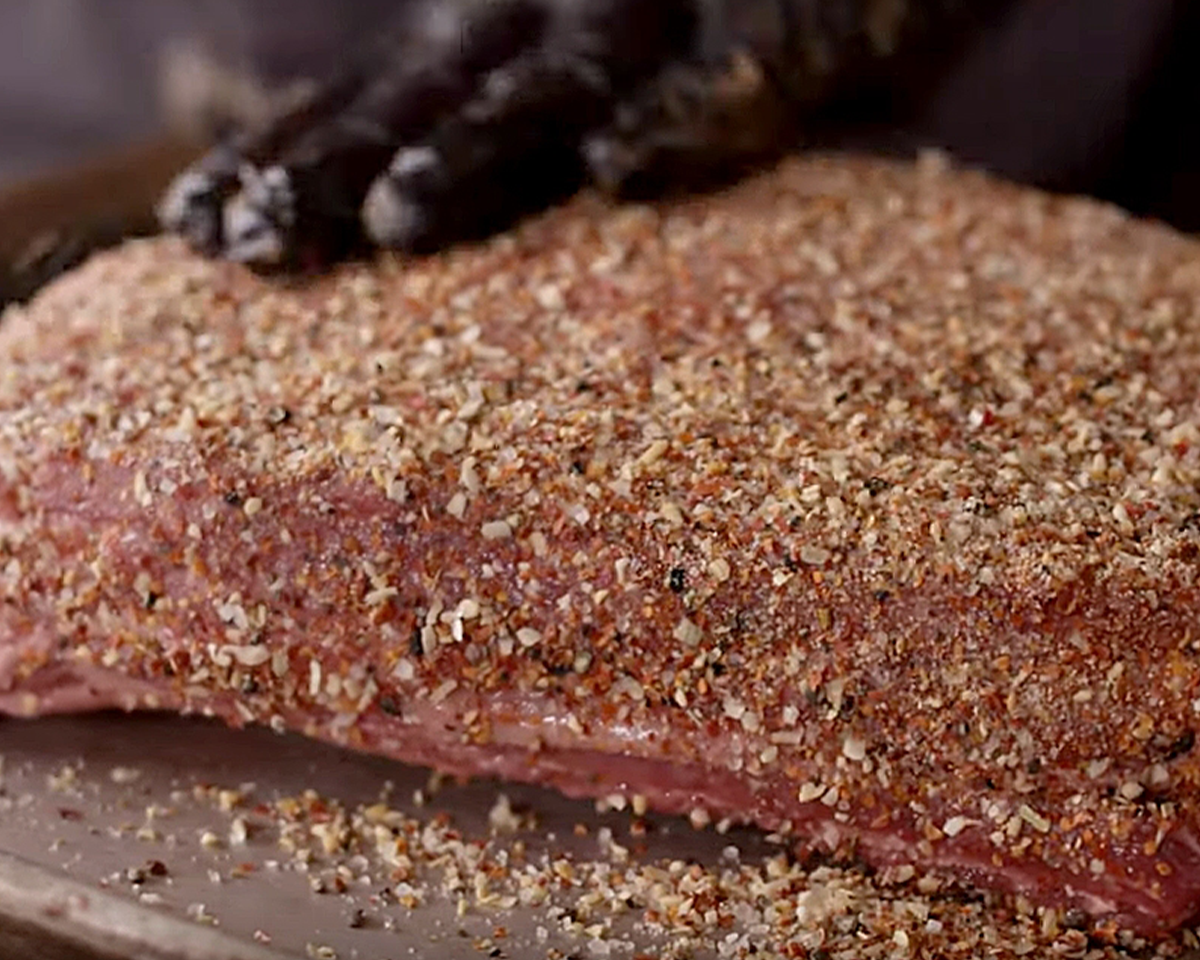 BBQ Brian Misko shares his secrets for getting juicy, tender beef ribs with the perfect bark on the Yoder Smokers Flattop Grill. Great for an appetizer or entree. Get the recipe below and watch Brian make the ribs here: https://youtu.be/rB7428XkZVk
Braising is a great way to tenderize tough pieces of meat such as short ribs. This is a great indoor recipe that can easily be done on an outdoor grill. Either way it starts with searing the meat, simmering the meat in wonderful flavors and then complementing the ribs with great sides.
Braised Beef Short Ribs Recipe
Ingredients:
3 lbs Beef Short Ribs
Olive Oil
Salt/Pepper
1 Onion
3 Carrots
3 Celery sticks
1 Cup Soy Sauce
2 Cups Chicken or beef stock
1 Cup Mirin (optional: Chinese cooking wine)
3 Tbs Sesame Oil
1 Can Tomato Paste
1 Cup Red Wine
3-4 oz Ginger – fresh
5 Cloves Garlic
2 Tbs Thyme dried
Directions:
Heat a large skillet or a heavy roasting pot such as a Dutch oven to medium high heat. Rub olive oil all over the beef short ribs and season thoroughly with salt and pepper. Working in batches, sear the ribs until all sides are brown and caramelized. Set the done pieces aside and continue until all of the ribs are completed.
Meanwhile, chop the vegetables into chunks about 1 inch in size. Once the ribs have been browned and set aside, sear the onion, carrot and celery in the same pan stirring often. The onions will cook first and once they are starting to get soft add the liquid ingredients to the pan and continue to heat through. Once heated, add the beef ribs into the sauce and cover with a lid. Place the pot in a 350 F oven for 45 minutes. Remove the lid, stir the pot and continue heating for another 45 minutes. The ribs are done when the meat is pulled away from the bone and a fork can easily go into and out of the rib.
If the sauce is still too runny and you want some gravy for your ribs, strain the vegetables catching the liquid in a saucepan. Simmer on medium heat to reduce by half or until thickened.
This is a great dish with smashed potatoes or a nice loaf of bread. A Merlot or a Spanish blend would also be a nice treat.