Smoked Bacon Burger
By BBQ Brian Misko, Owner and Pitmaster at House of Q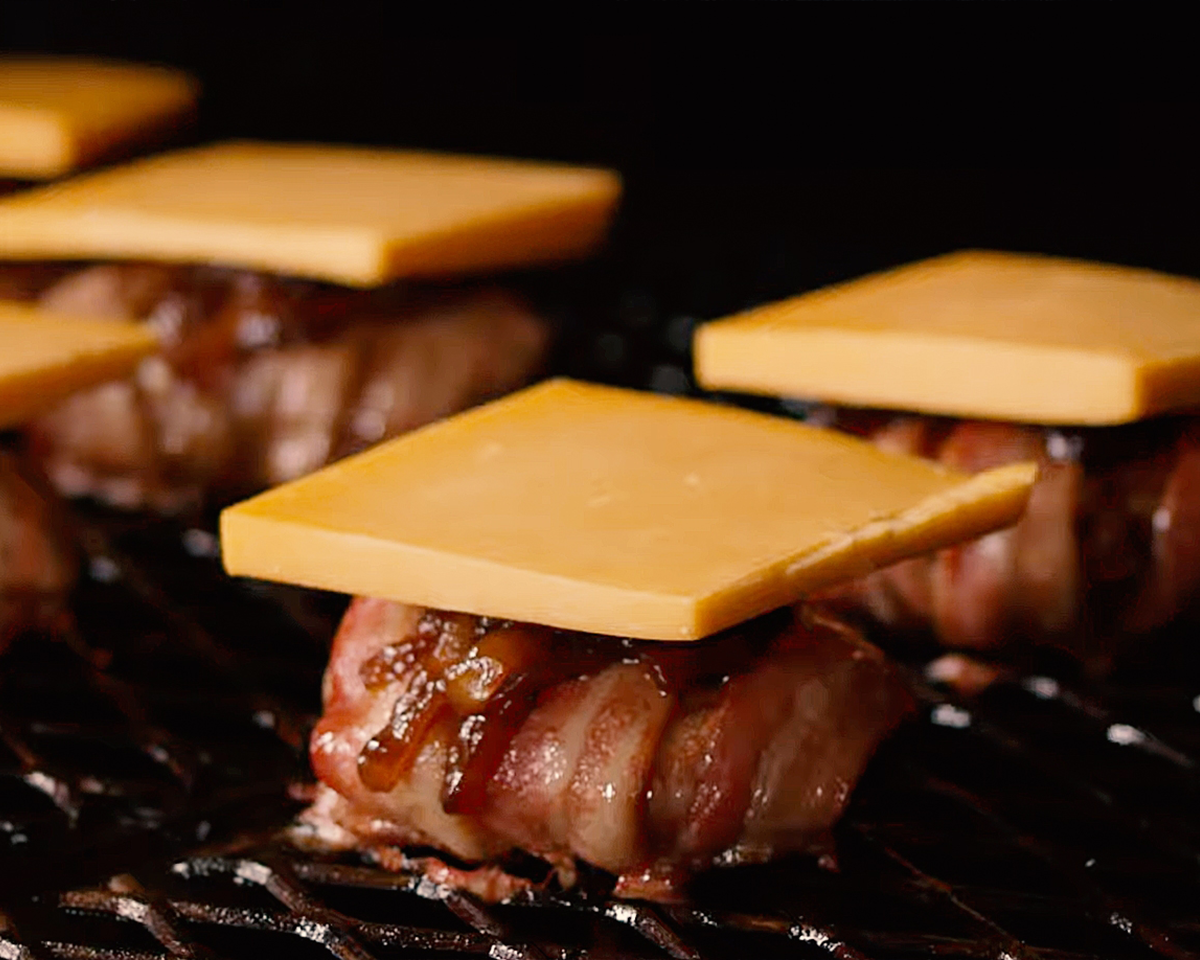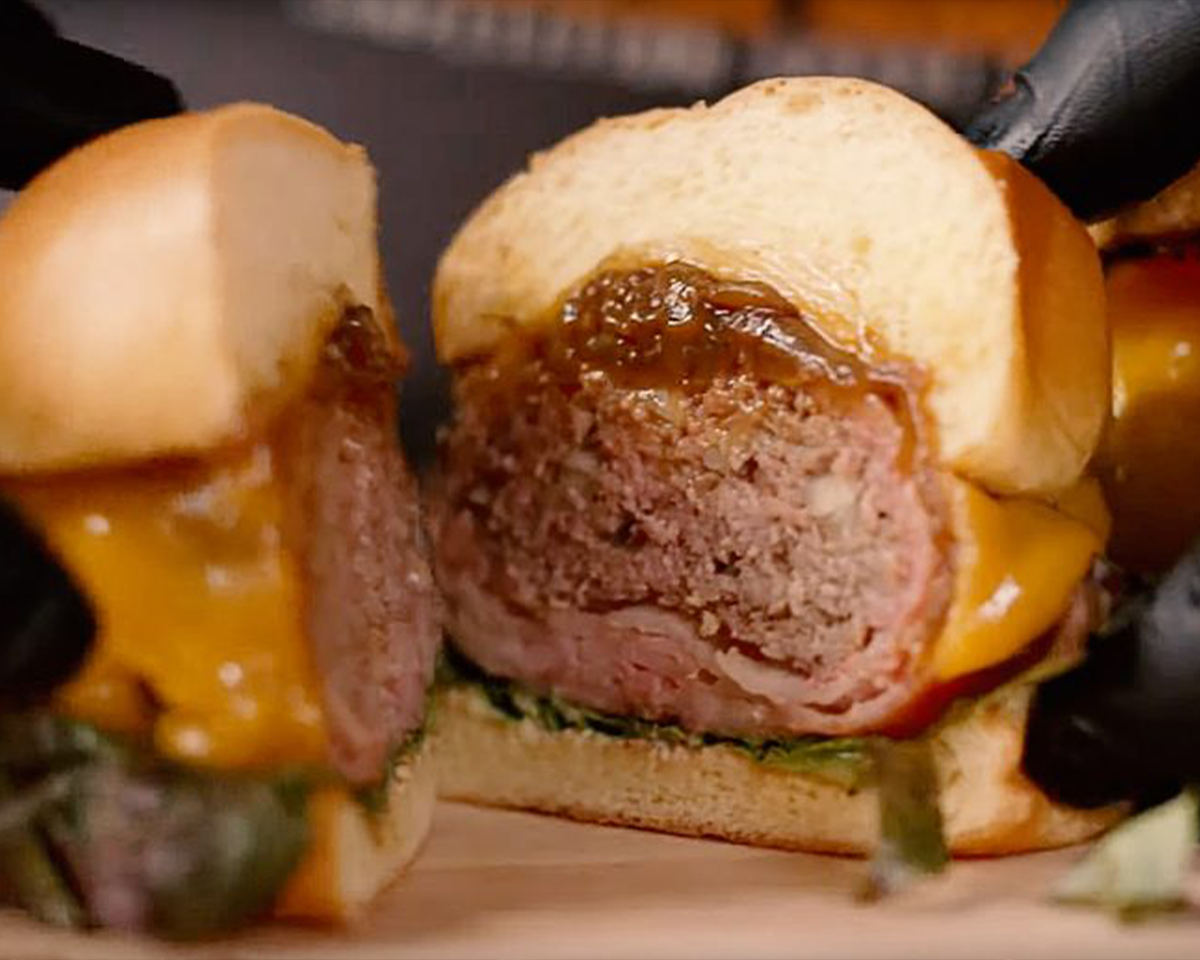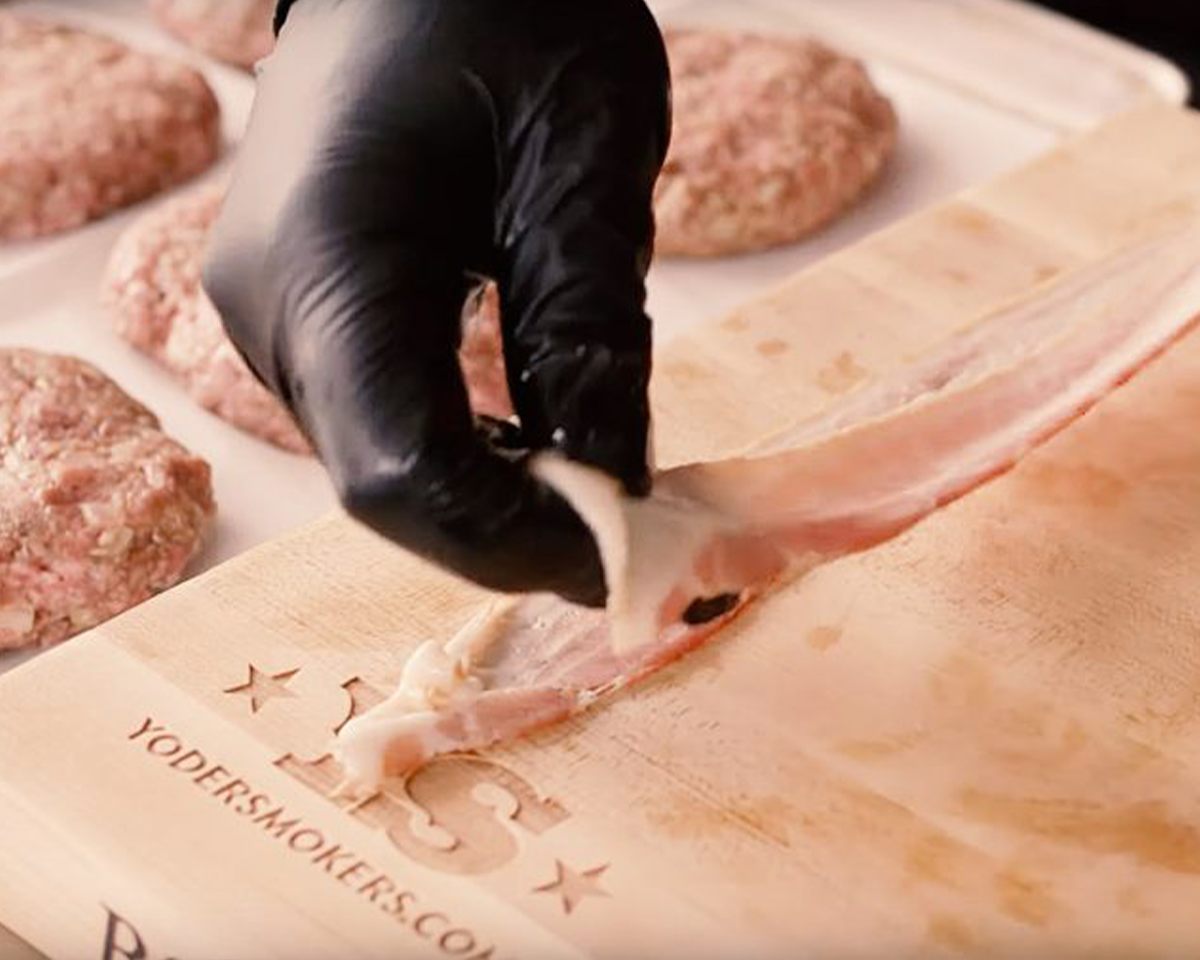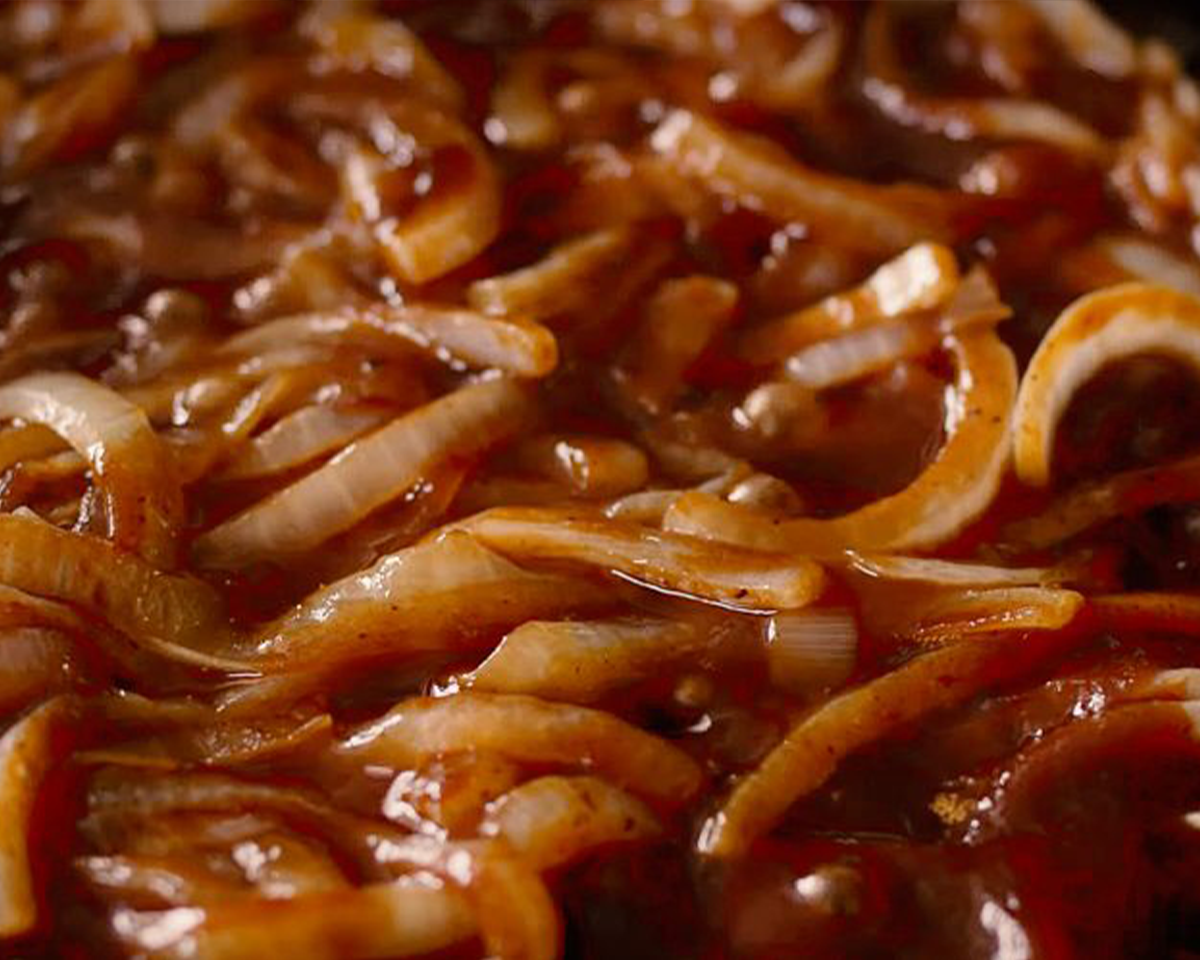 Layers upon layers of flavor form this award-winning Smoked Bacon Burger by BBQ Brian Misko, owner of House of Q and a world bbq champion. To watch Brian craft this epic burger on the Yoder Smokers YS1500 go to: https://bit.ly/2XXEUcA
Smoked Bacon Burger Recipe
Ingredients
2 lbs ground beef
1/4 cup soy sauce
2 Tbsp minced garlic
1/4 cup finely chopped onions
1 Tbsp House Rub
2 lbs bacon – thinly sliced
Green leaf lettuce
Extra aged cheddar cheese – thick sliced
Buns
1/2 Cup Mayonnaise
1-2 Tbsp Apple cider vinegar
1 Tbsp White sugar
3 Tbsp House of Q Slow Smoke Gold BBQ Sauce (or mustard)
Optional but a perfect topping – Apple Butter Onions
1 onion – sliced
2-3 Tbsp butter
1/2-3/4 cup Apple Butter BBQ Sauce
Directions
Start the smoker at medium heat 300 to 350F. Smoke 6 or so strips of bacon on the smoker until cooked but not too crisp. Remove from the smoker, cool and mince on a cutting board. Place the bacon in a bowl and add the minced onion, garlic, soy sauce, House Rub and beef. Separate the beef keeping the mixture rather loose as it mixes with the seasonings. This will allow the flavors to mix throughout the meat. Measure out 6 even portions of the burger mix and form into patties. Place each patty on a lined baking sheet.
Using the remaining bacon, take each patty and wrap with 3 to 4 slices of bacon around the burger patty. Start on one side with the bacon in the middle of the patty and wrap the ends to the other side. This way all of the ends will be on one side of the patty. Place on the baking sheet and chill until ready to cook or even freeze for 20-30 minutes. This will help form the patties.
Place the burgers on the smoker at 350F and close the lid. Smoke the burgers to render the bacon onto the meat mixture. The tightening of the bacon as it cooks will create a outer layer or crust for the a great tasting burger.
As they cook, prepare the toppings and spread. In a bowl mix the mayonnaise, vinegar, sugar and Slow Smoke Gold and set aside. Rinse and trim the lettuce leaves and if needed slice the buns. If you want, toast the buns as well for a nice crunch.
For the Apple Butter Onions, place the onions and butter in a skillet. Cook on low heat to soften the onions but not to brown them. Once soft, add the Apple Butter BBQ Sauce and continue to reduce and thicken the mixture. It will take about an hour or more to make this topping. If you make this ahead, keep the mixture in a fridge.
When the burgers reach an internal temperature of about 150-155 F and the bacon is almost done, cover each burger with a generous amount of cheese and continue cooking. The burgers are done when the cheese has melted and the internal temperature is at least 165 F. Remove the burgers from the smoker.
To assemble the burger so it doesn't fall apart when you squeeze it, smear both the top and bottom bun with the mayonnaise mixture. Place lettuce on the bottom bun and then a burger patty. Top with Apple Butter onions and then the top bun.