Smoked Zucchini Rollatina
I make this on the Yoder Smokers YS640. I set the pit up for a hot zone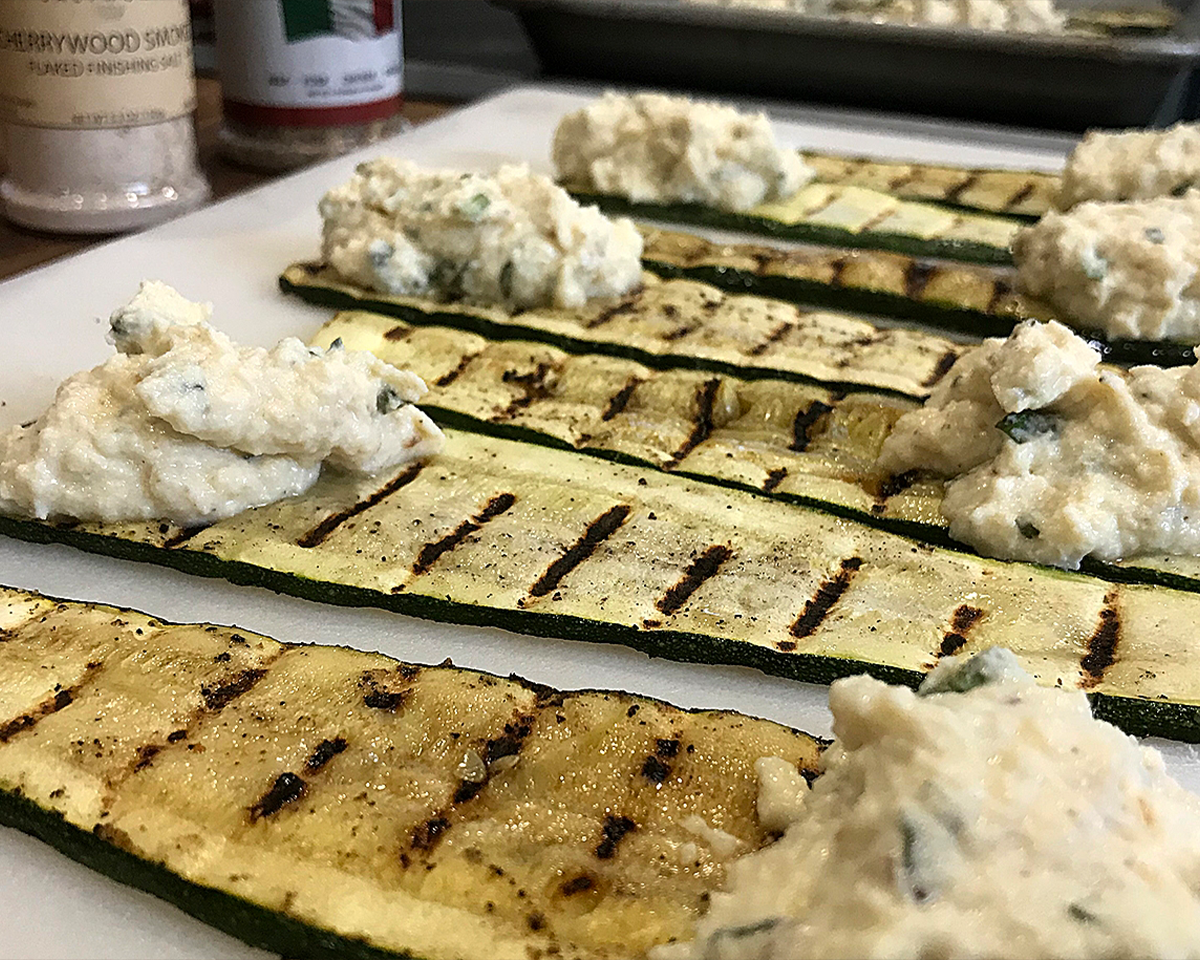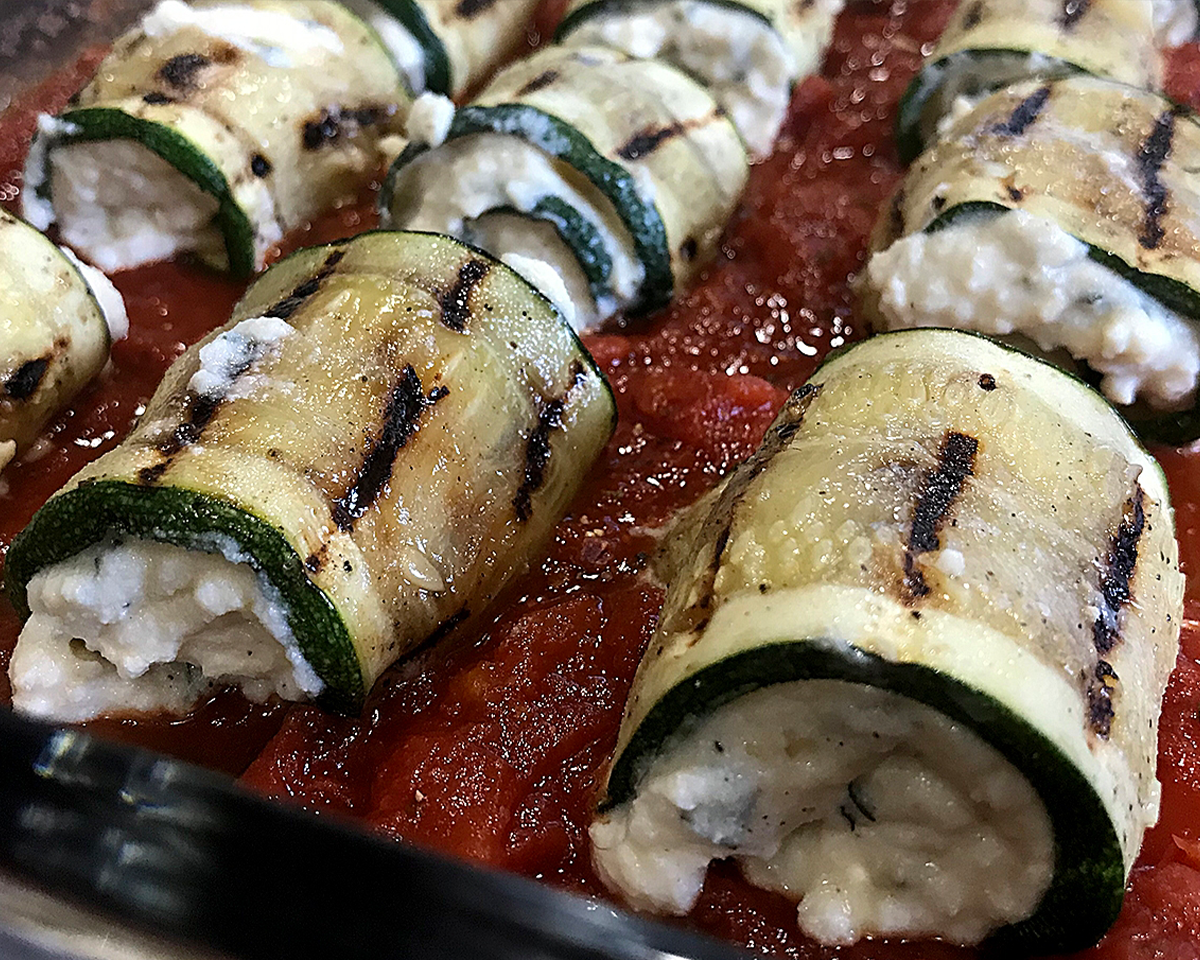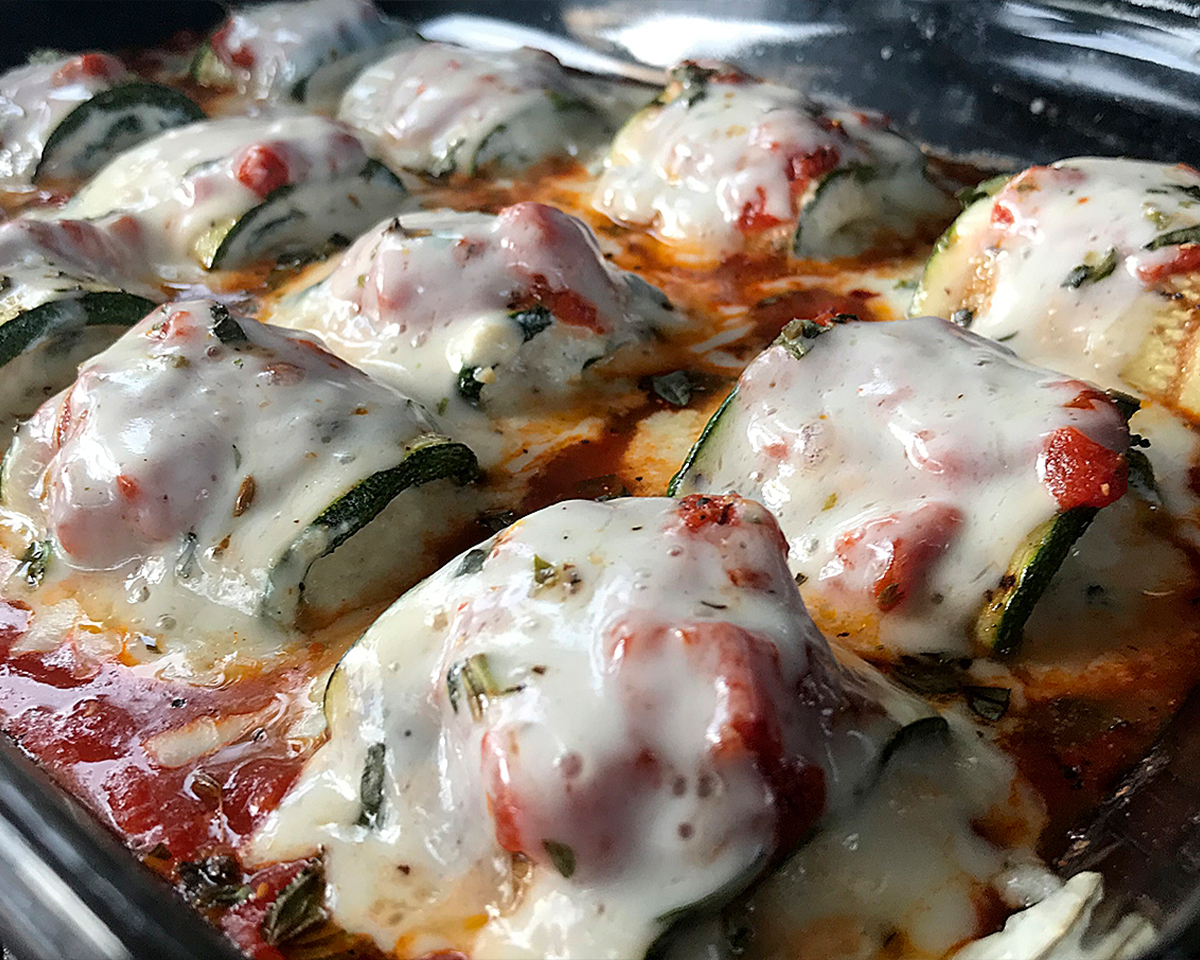 By Jeff Bishop / YS640 owner
I make this on the Yoder Smokers YS640. I set the pit up for a hot zone on the left side over the firebox by pushing the damper all the way in, place the Yoder Smokers cast iron griddle on the left side, ridge side up, and preheat to 450 degrees.
Smoked Zucchini Rollatina
Ingredients
2 medium Zucchinis
Noble cherry smoked salt – to taste or around 1/2 teaspoon
Cattleman's Grill Italiano seasoning – to dust the top of the Rollatina
1 cup shredded mozzarella cheese
1 clove of garlic, minced
1/3 cup fresh basil, chopped
3/4 cup smoked Parmesan (non-smoked would work as well)
2/3 cup Ricotta Cheese
1 egg
1 cup marinara sauce
Fresh ground Black pepper – to taste
Directions
Whip the egg and combine with the ricotta cheese, 1/4 cup of fresh chopped basil (reserving the remainder for garnish), 1/2 cup of smoked Parmesan (which leaves a quarter cup for dusting Rollatinas when finished cooking) and the minced garlic. Season with the smoked cherry salt 1/4- 1/2 teaspoon.
Prep a 9 X 13 casserole dish by spreading out 3/4 cup of the marinara, reserving 1/4 cup.
I use a mandolin, set for 1/4 inch slices. Cut both ends of the zucchini and slice until you have 12 slices to roll. Salt and pepper the zucchini slices. By now the pit should be up to temp. Place the zucchini slices on the cast iron griddle. This is to help remove a lot of the moisture from the zucchini, plus add some nice char marks. You don't want them completely cooked through, just long enough to create those marks, about 2 minutes per side. Once done pull the slices off the griddle, turn the pit down to 400 degrees and put the full top shelf in.
To assemble the rollatinas, lay the 12 zucchini slices out and put about 1-1/2 tablespoons of the filling on each one. I do this for all 12 before rolling in case I need to adjust the amount of filling to insure all 12 have equal amounts. Spread the filling out with a spoon, and gently roll starting at the narrow end. Once rolled, place in the casserole dish, evenly spaced, seam side down. Top each roll with the remaining marinara, mozzarella, and the remaining basil. Lightly dust with the cattleman's italiano. Cover with foil, place on top shelf of the pit and cook for around 20-25 minutes. The cheese should be melted.
Pull, serve, and dust with remaining smoked Parmesan.