My Yoder Story
Scott Wilkos has named his barbecue operation "Divine Swine BBQ," through which he supports local first responders with great barbecue.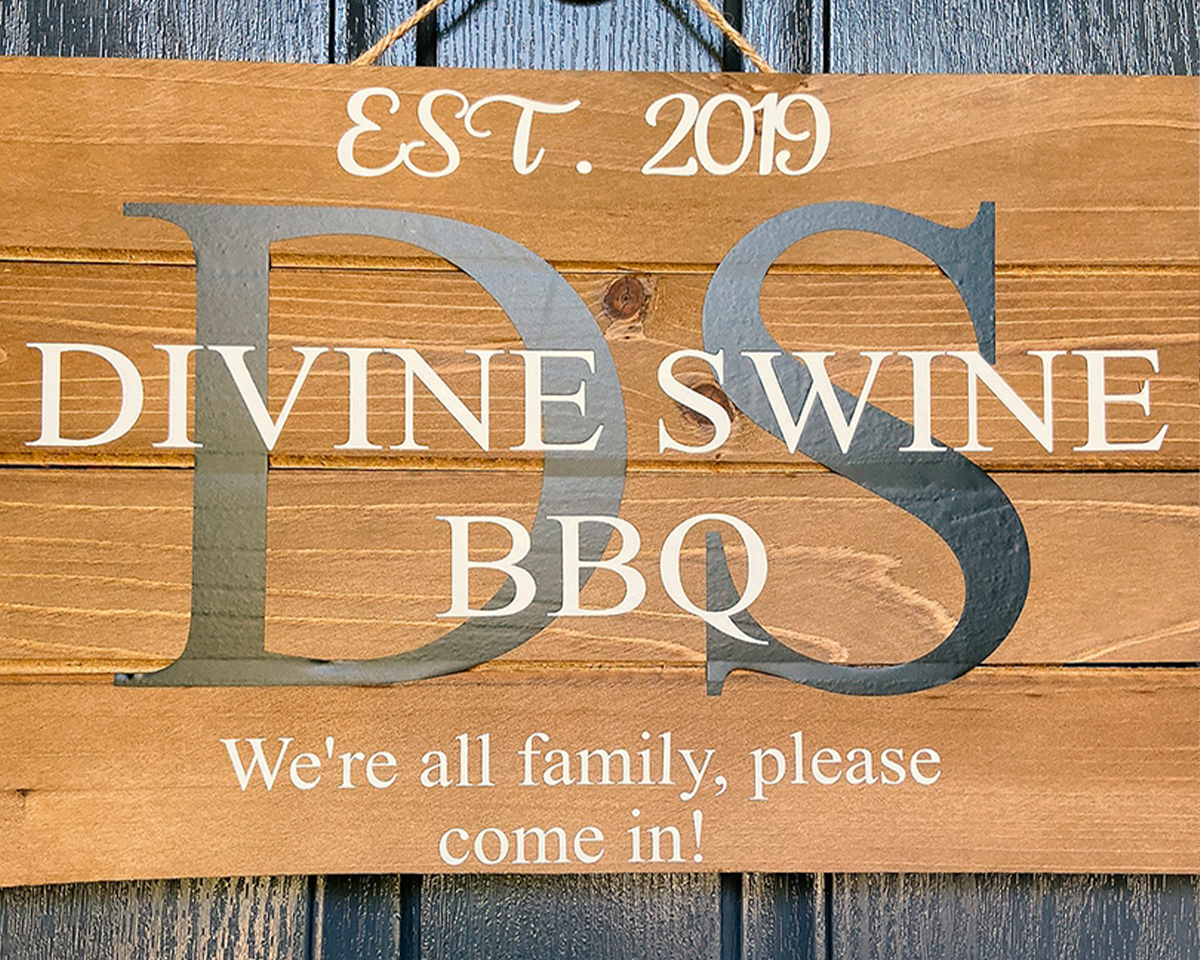 YODER SMOKERS PIT AT THE HEART OF MAN'S MISSION TO SERVE, SUPPORT FIRST RESPONDERS
A North Carolina man has found a Yoder Smokers pellet grill to be the perfect partner in his mission of thanking and supporting first responders through great barbecue.
As a disabled former firefighter forced to retire in 1996 after breaking his back in the line of duty, Scott Wilkos now works to support other emergency first responders and the vital community service they provide.
The 47-year-old volunteers as a trained emergency chaplain in Durham, N.C., providing mental and emotional counsel to area first responders and 911 communication staff.
As part of this service, he and his wife, Ann, open their home to all on-duty first responders several times each year, serving staff and officers a first-class barbecue meal of pulled pork, BBQ baked beans, Mac N' Cheese, fried green beans, coleslaw and Swedish apple pie and banana pudding for dessert.
In the beginning only a handful of first responders would attend, but after Scott and Ann adjusted the times and word spread, Scott found they could be feeding more than 65 people during the six-hour, drop-in barbecue. Then they started delivering meals to 911 dispatchers and staff who couldn't leave their posts – meaning they could be catering to nearly 100 people in one evening and smoking more than 60 pounds of meat.
The grill Scott was using couldn't handle the load, and he needed to upgrade. After researching pellet grills, he chose the Yoder Smokers YS640 and has been cooking on the pit since May – so far using it for three of his large home gatherings and several other events to support first responders.
The scope of Scott's mission has expanded with the YS640, and he has named his operation "Divine Swine BBQ." On Veterans Day, he smoked 12 Boston Butts and 2 briskets for 200 first responders across 8 agencies and 2 counties.
Durham Police Officer Terrance Alston said everyone appreciates Scott's efforts and his "excellent" meals.
"It's priceless," he said. "He's going out of his way, above and beyond, to make sure we're taken care of spiritually and physically."
And the food?
"I can honestly say that every meal I've had from him is amazing," Terrance said. "One of my favorite meals is barbecue, and he's above restaurants in town. I'd rather have his food. He knows what he's doing. I'm envious because I can't cook like that."
Other first responders say the same.
"It's really cool," Scott said. "We enjoy having that kind of feedback. When it comes to the main portion, which is pork, the YS640 really makes it easy to do. People are telling us they don't even need the sauce – it's flavorful and it's moist."
Scott enjoys working hard to feed officers and staff and plans to continue growing his mission.
"Most often we see our first responders during or after some of the worst calls they can go on," he said. "Being able to feed and spend a small amount of time with my public safety brothers and sisters when there isn't a crisis is an amazing opportunity."
The Wilkos don't just use the YS640 to feed others. Scott said it has elevated their family meals and makes it easy to stick to a low-carbohydrate diet.
"There's not a single thing we have cooked on it that we haven't loved the flavor," Scott said. "It almost feels like cheating. We've done beef ribs and salmon – everything that we've cooked on there has been phenomenal."