403 BBQ Co. / YS640 / @403bbq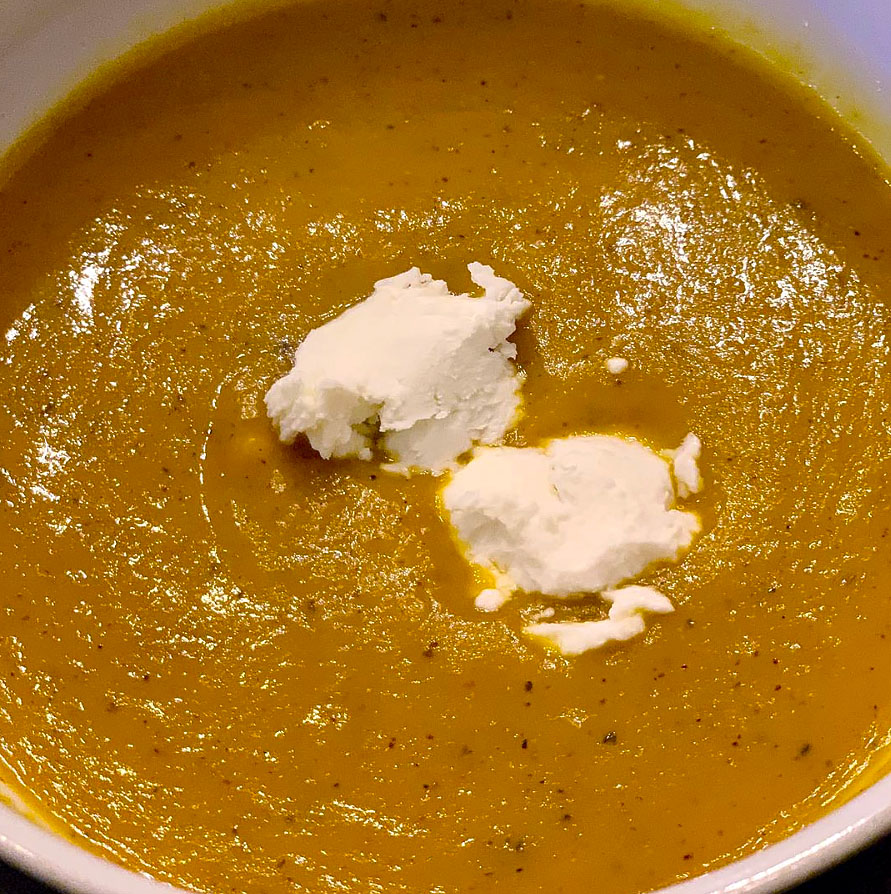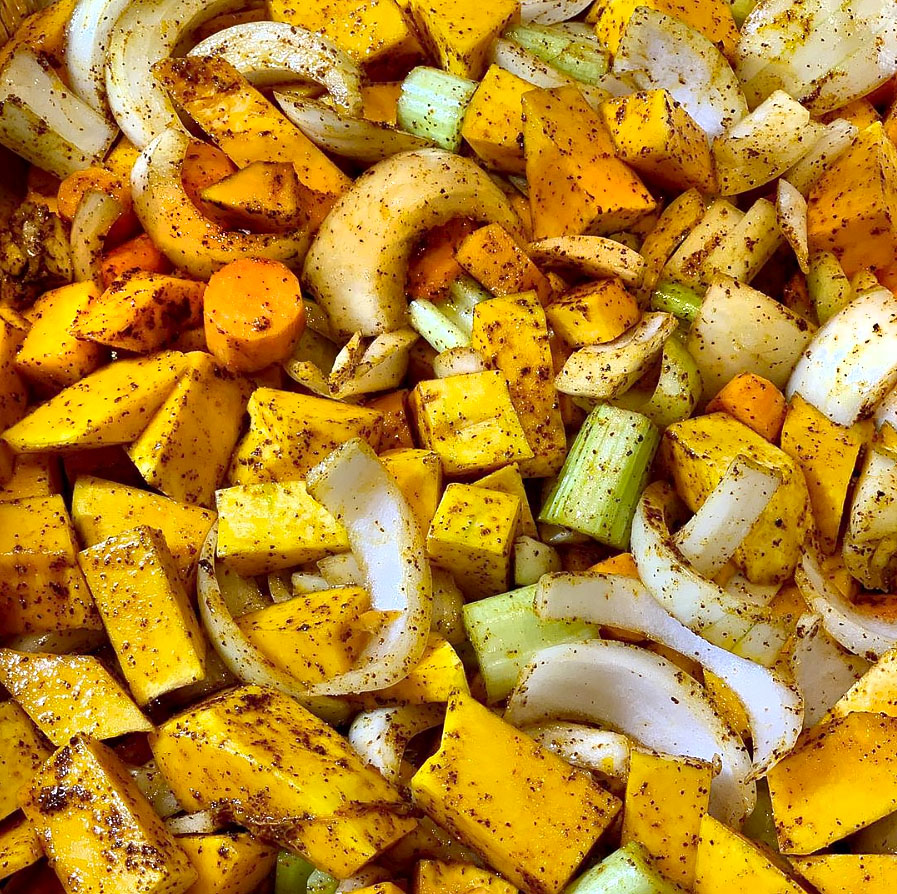 Mesquite smoke adds another level of complexity to this fall favorite 403 BBQ Co. cooked up on the Yoder Smokers YS640.
Roasted Butternut Squash Soup Recipe
Ingredients
1 squash
1 white onion
4 baby carrots
3 celery
4 garlic cloves
4 tbsp olive oil
2 tsp chili powder
1 litre chicken stock
To taste: Salt, pepper, nutmeg, honey (approx 1 tsp each)
Directions
Chop vegetables into 1/2-inch chunks and coat with olive oil and chili powder in a disposable aluminum pan.
Roast with mesquite pellets in the YS640 at 375° on the bottom rack for 1 hour, stirring occasionally.
Once the veggies are tender, blend half at a time, adding stock as required to ease blending. Add remaining stock to the blended veggies in a pot to reach desired consistency.
Season with salt, pepper, nutmeg and honey to taste and simmer for about 10 min in a pot on the YS640 or stove top to reach desired heat level.
Top with crumbled goat cheese.