Smoked Buffalo Chicken from Bearded Skull BBQ
Pull meat and chop skin toss white and dark meat in Frank's Buffalo Sauce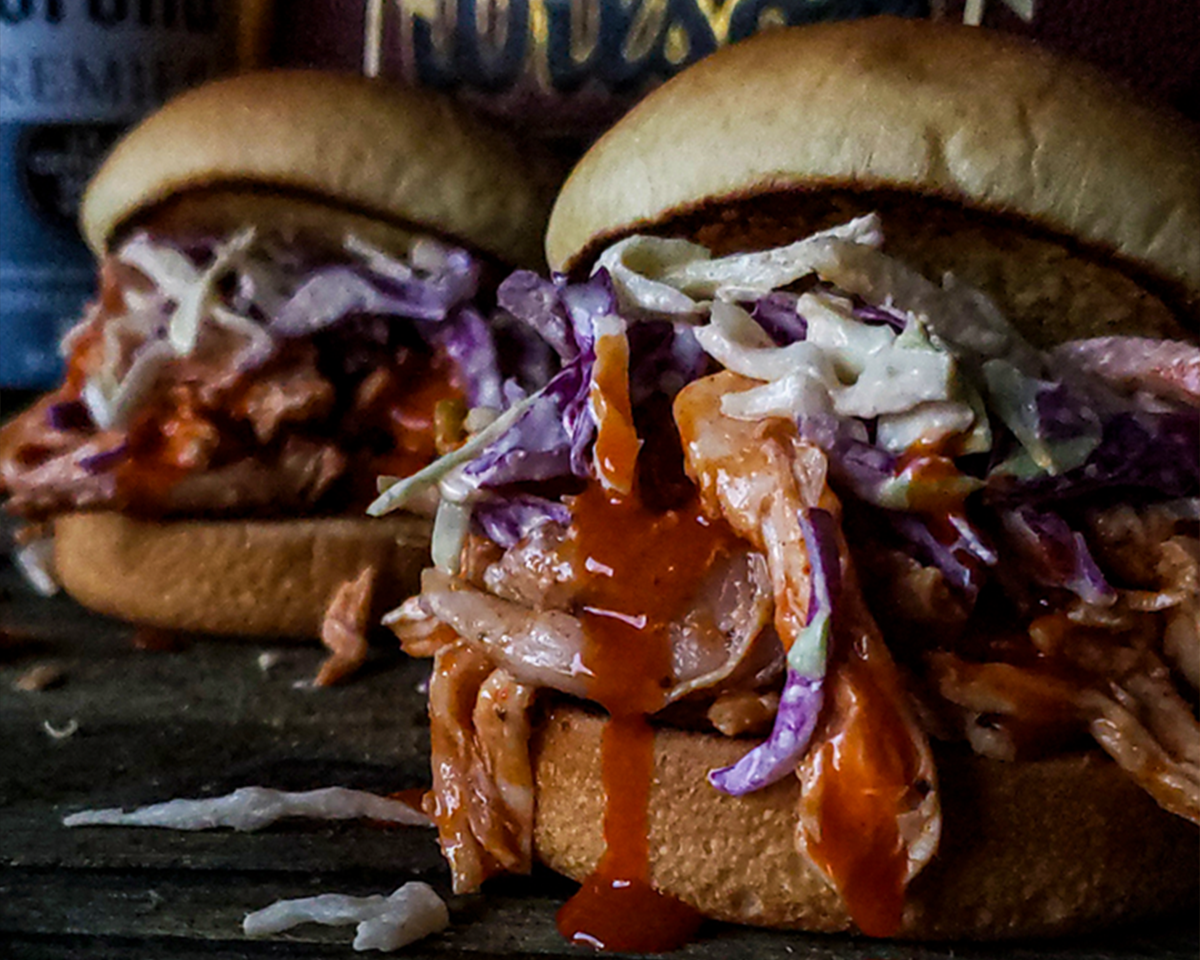 Smoked Buffalo Chicken
Ingredients:
Whole Chicken
Your Favorite Chicken Rub
Butter
Frank's Buffalo Sauce
Slider Buns
Slaw Ingredients:
Bag of Mix Slaw
1/2c mayo
1/2c sour cream
2T sugar
1 1/2T lemon Juice
1T apple cider vinegar
1T Chipotle Adobo
Honey To Taste
Directions:
Mix all dressing ingredients together & chill for 1hr and then toss slaw lightly in dressing.
Fire up the YS640S to 275°F using fruit blend of pellets.
Trim/spatchcock whole chicken, rinse, pat dry.
Baste in avocado oil and season both sides.
Place skin side up directly on top rack of pit and smoke for 45min to 1 hour.
Meanwhile melt butter and add same rub used on the chicken to butter.
After first hour baste chicken every 15mins until 165°F internal.
Remove from pit and rest for 8 mins, pull meat and chop skin toss white and dark meat in Frank's Buffalo Sauce.
Then build your sando!