YS640
S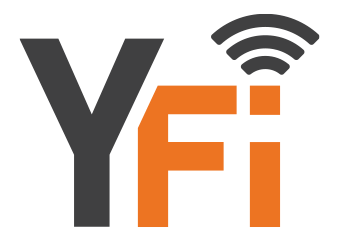 Competition Pellet Grill
STARTING AT $2,399.00 + SHIPPING
---
Our world renowned YS640s is as at home on the competition circuit as it is your backyard. Based on the standard YS640 model with the same electronics and cook chamber, this model adds our custom cart with solid stainless-steel prep shelves. The cart not only adds that iconic look, it adds markedly more maneuverability, and integrated tie-downs rings make it easy to secure for travel. Standard features are the Yoder Smokers ACS Control System featuring Wi-Fi and Bluetooth connectivity, two integrated food probes for monitoring, ceramic ignition system, and heavy gauge steel construction.
With 1,070 square inches of cook space, combined with nearly 12 inches of headroom, there's plenty of room for anything from briskets and pork butts to beer can chickens and turkeys. But the real versatility is the ability to truly flame grill on the same cooker. Yoder Smokers pellet grills can be set up for direct over the flame grilling, a feature that can't be matched anywhere else.
So, when you need 700°F to properly sear a steak, you've got it — likewise when you need 250°F for a 12-hour smoke, you've got that too. And manage it all from the palm of your hand with our mobile app — everything from recipes to smart programs, you're in control. Last but not least you have American Made peace of mind with a rock solid warranty: 10 years on the cooking chamber, 3 years on the ACS controller, and 3 years on the ceramic igniter.

VIEW SPECS, FEATURES, OPTIONS & RESOURCES
FEATURES, OPTIONS & RESOURCES
INCLUDED
Yoder Smokers ACS (Adaptive Control System)
Ceramic Ignition System
Competition Cart with Stainless Steel Shelves
Stay Cool Handles
Grease Drain
Door Counter Weight
Digital Control System
2nd Level Slide-Out Shelf
Built In Tie-Downs
CART OPTIONS
Orange, Silver, or Black Cart
Custom Cart Color (Call for Price)
OPTIONAL
Two Piece Heat Diffuser with Access Door
Thermal Insulating Jacket
Door Thermometer
Dual Door Thermometers
Direct Grill Grates (3 pieces)
Direct Grill Grates with Tool
Three Tier Wire Smoking Rack
Cast Iron Griddle
Fitted Cover (Comp Cart)
Flames Magnetic Wrap
American Flag Magnetic Wrap
Military Green Magnetic Wrap
Yoder Smokers Counterweight Sign
1/2 Depth 2nd Shelf
Cooking Surface
1,070 Sq. Inches
– Two 16″x20″ Cooking Grates
– 15.5″x28″ 2nd Level Slide-Out shelf
Overall Length
61″
(Including Side Shelf)
Overall Depth
36.24″
(Including Front Shelf)
Dimensional Drawing (Front)
Dimensional Drawing (Side)
User's Manual – (French Canadian)
Frequently Asked Questions
---
PROPOSITION 65 STATEMENT
WARNING:
Combustion byproducts near this grill include carbon monoxide, a chemical known to the State of California to cause birth defects or other reproductive harm.
---
ALL PELLET GRILLS